2019 R. David LeButt Award
Dave LeButt of Gerorgia-Pacific, a friend and mentor to many in the packaging industry and a long-time ISTA member and officer, passed away suddenly in 1999. As a tribute to Dave's never-tiring efforts, his high level of professionalism, and his eagerness to openly share his knowledge and experiences with so many in our industry, ISTA created the R. David LeButt Packaging Education Award and it was first awarded in 2000. This is an annual award and has been given to 20 other professionals since its creation.
Jay Singh, Professor and Packaging Program Director at Cal Poly State University is the 2019 R. David LeButt award recipient. ISTA announced this honor at the recent ISTA Forum in Denver, Colorado.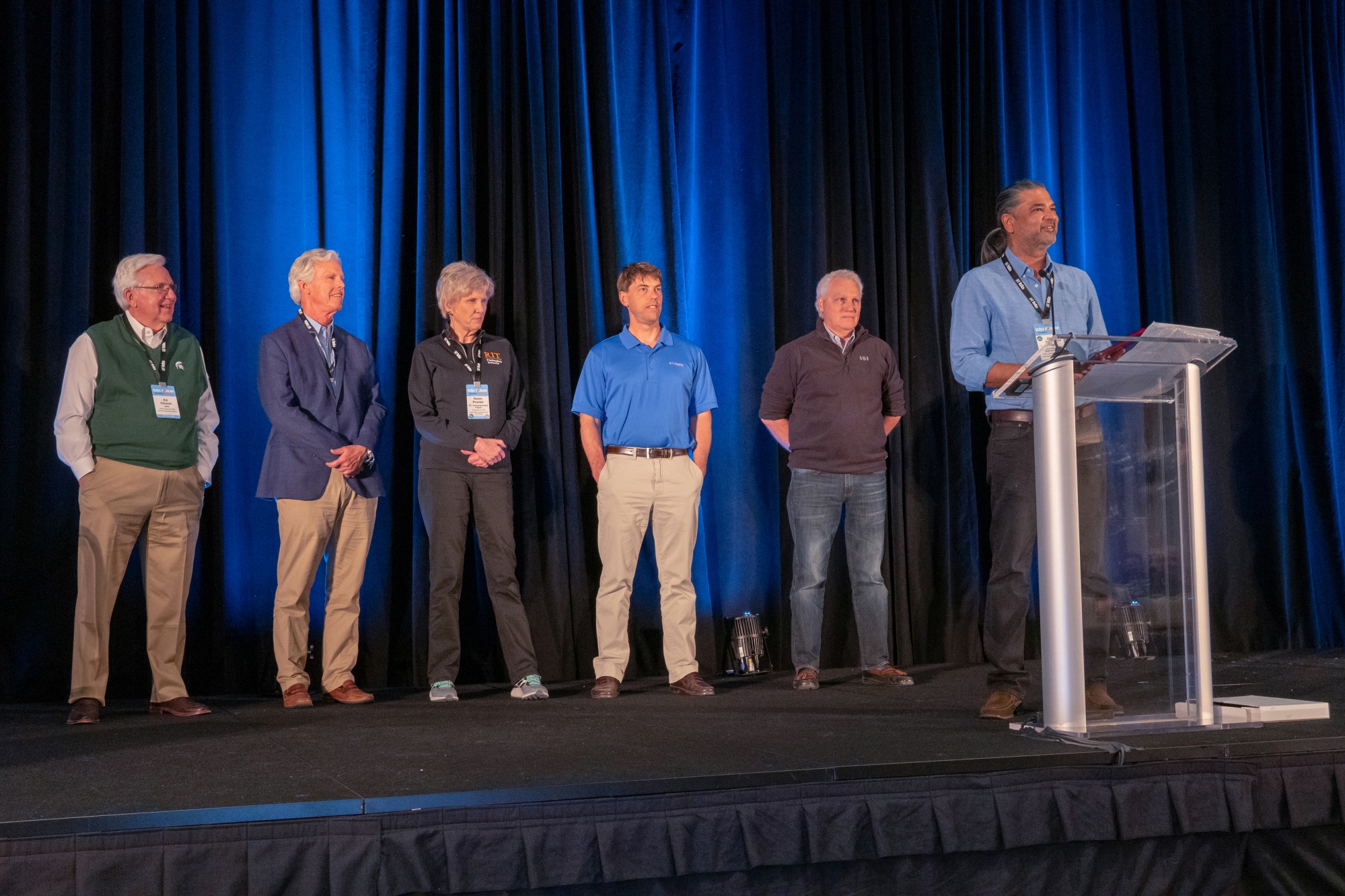 Jay received his MS and PhD in Packaging Science from Michigan State University. Considered amongst the top experts in the field of distribution packaging globally, he has published over 90 peer-reviewed articles, 65 articles in conference proceedings, 27 trade journal articles, 3 book chapters, coauthored 2 books and edited 1 book. A number of his publications have resulted in development/modification of numerous globally acknowledged packaging test standards. Several of Jay's research efforts have led to innovative packaging designs that have since been implemented in the field. His expertise includes teaching, training, testing services and contract research in package design, distribution environment measurement and simulation, material and package testing, package design, product-package compatibility and life cycle assessment (LCA). His research streams of packaging dynamics and packaging value chain have progressively developed a focus on efficient/sustainable packaging solutions and reducing food loss. Jay is a past ISTA's Global Board of Directors and currently serves as the President of International Association of Packaging Research Institutes (IAPRI).
Past recipients of this award are Bill Kipp, Al McKinlay, Herb Schueneman, Jorge Marcondes, Dennis Young, John Clarke, Lejo Brana, Steve Pierce, Bill Armstrong, Dave Shires, Larry Rutledge, Alan Crawford, Joan Pierce, Larry Dull, Paul Singh, Leon Venech, Karen Proctor, Ed Church, Brian Wagner and Mark White. A tribute to Dave consists of a large memorial plaque that is prominently displayed at the Georgia Pacific Innovation Institute in Norcross Georgia.
ISTA is pleased that Jay is the recipient of the 2019 R. David LeButt Packaging Education Award. Congratulations!