Forum Speakers

---
The following speakers will be presenting at the 2019 ISTA Forum! Past attendees of the ISTA Forum: click here

View Forum Program Layout Speaker Guidelines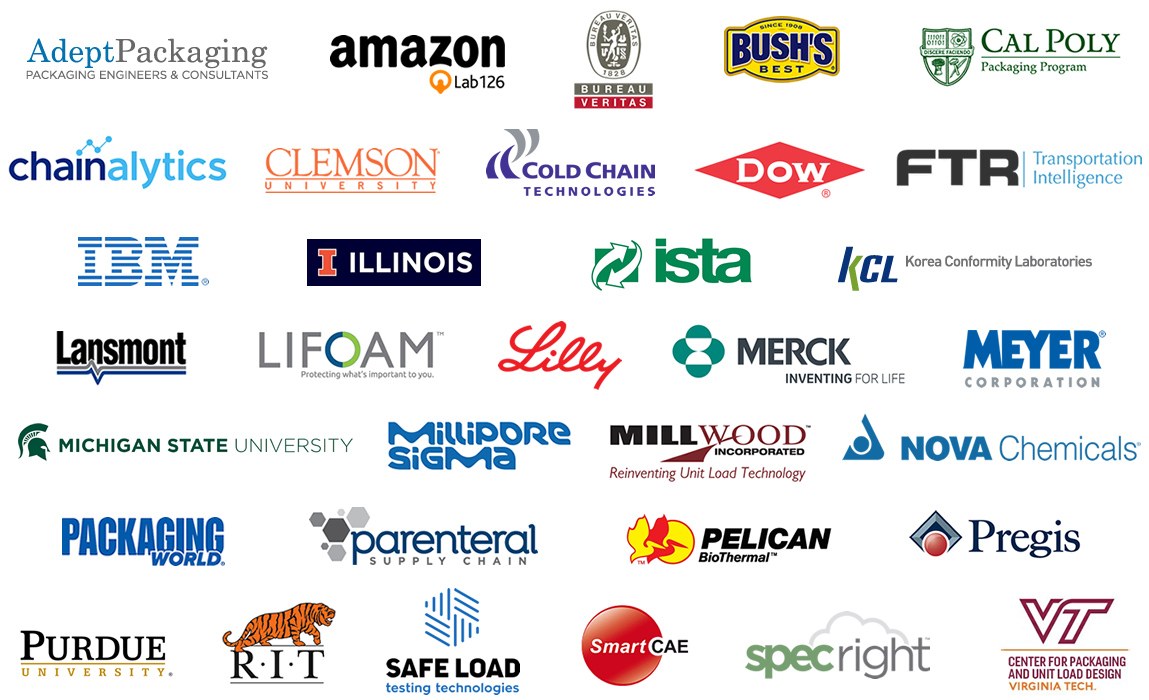 ---
Foods, Pharmaceuticals, & Detergents... Oh MY!!

Peter Apostoluk

Packaging Engineering Manager
MilliporeSigma

Jonathan Quinn

Market Development Manager
NOVA Chemicals
This session will be a discussion between two e-commerce packaging experts (Peter Apostoluk - [Millipore Sigma] & Jonathan Quinn - [NOVA Chemicals]) that will also allow for audience questioning as well. E-commerce is causing an evolving consumer with new expectations. During this session the discussion will dive into how packing has a role to play in protecting the consumer. Packaging is enabling everyday life to be easier through e-commerce but we need to be sure we look out for making the consumers everyday life to be healthier and safer as well. e-commerce is creating a whole new set of challenges due to foods, pharmaceuticals, and detergents all being packaged together. Packaging needs to meet a new set of standards and labeling protocols that will be discussed during this discussion and the opportunity that is ahead for the industry.
Takeaways:
Understanding of consumer trends impacting e-com and e-com packaging. Knowledge regarding regulations the shipment of dangerous goods and foods in e-commerce situations.
Peter Apostoluk Biography:
Education: Bachelor of Science, University of Notre Dame.
Jonathan Quinn Biography:
Jonathan Quinn is the market development manager for NOVA Chemicals polyethylene business, where he focuses on understanding trends and discovering unmet needs in the consumer-packaged goods industry in order to drive innovation. He has conducted extensive research on the eCommerce sector, specifically food e-commerce. Jonathan is viewed as a subject matter expert in the area of e-commerce packaging. Prior to joining NOVA Chemicals in early 2016, Jonathan held sales leadership and business development roles at Illinois Tool Works Zip-Pak division, the COESIA Group, and Multisorb Technologies. He holds a Bachelor of Science in Packaging Science and Business Management from Clemson University. Currently Jonathan chairs the e-commerce committee at AMERIPEN and is on the board of directors for the Society of Plastics Engineers flexible packaging division. Jonathan was awarded the 2018 rising star under 35 by Plastics News.
---
How the Virtual Cold Chain Can Help to Reduce Risk of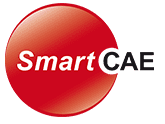 Temperature Excursions

Stefan Braun
Managing Director
SmartCAE
The Virtual Cold Chain allows to test a shipper against any temperature profile virtually. It is possible to get the same results in a couple of minutes compared to hours or days of climate chamber test. This allows you to test a shipper not only against standard test profiles such as ISTA, Afnor, WHO, it's now possible to test against real temperature profiles.
This real temperature profiles can come from measured data from test shipments or historical weather data.
By performing the tests using thermal simulations, we could expose the passive shipper to a greater number of different ambient temperatures, typically a few hundreds or thousands. Such a virtual risk-based approach could help get a better understanding of the risk and the probability of failure.
In a case study, the selection of a winter/summer pack out for a route and a combination with an all-season shipper is shown. After a first risk-based simulation, potential modifications for the route (different starting time) and modifications of the packout will be applied for further reductions of the risk. A second example will show the protection of products with thermal covers against temperature and sun in a virtual lane risk assessment.
Takeaways:
The Virtual Cold Chain helps to reduce the number of tests and allows to concentrate on the critical test cases.
This shortens the testing times; a typical simulation takes a couple of minutes on a laptop instead of days in a climate chamber.
Biography:
Stefan studied technical physics in Munich and worked in the field of mathematical modeling for more than 20 years. SmartCAE develops simulation software for thermal applications like passive shipping systems.
---
Reusable Passive Thermal Packaging System:


Best Practice Guideline

Bryan Cardis
Associate Sr. Consultant Engineer
Eli Lilly and Company
The reusable passive thermal packaging system whitepaper - best practice guideline was written by a group of volunteer SME's representing major pharmaceutical companies as well as cold chain packaging suppliers. The objective was to provide a set of principles and examples, distilled from industry best practices, for the implementation and management of reusable passive thermal packaging systems and to encourage all stakeholders in controlled-temperature supply chain community to adopt recommendations in this Guideline for the sake of alignment, consistency and environmental stewardship.
Takeaways:
Reusable passive shipper systems permit use of more robust shippers at a reasonable cost and make possible reduction on environmental impact.
Shared best practices and knowledge among >13 companies form the foundation of the proposed guidance.
Critical framework for a sound reusable system including crucial infrastructural elements and examples are included in this Best Practice guidance.
Biography:
Biography - Education: B.S. in Packaging, Michigan State University. Worked at Eli Lilly and Company for 15 year focusing on temperature controlled packaging and transportation/logistics solutions and global manufacturing and distribution site support.
---
Automating End of Line Packaging for the Supply Chain


James Chrzan
VP Content and Brand Strategy
PMMI Media Group
Currently, 80 percent of e-commerce involves manual operations, there are a variety of opportunities in the warehouse and at the end of the packaging line to leverage automation to increase efficiency. This session will explore automation trends, robots and cobots (collaborative robots), software, box-on-demand, conveyors, case packers and palletizers, and real-world applications of how this new technology is being applied at the end of the line and in the warehouse to meet challenges posed by omnichannel distribution.
Takeaways:
Attendees will be able to benchmark their equipment purchase plans against those of their peers, as well as learn about innovative equipment and software to employ at the end of the line to achieve efficient operations. Real world case histories from major CPGs will be shared, and new products from the recent PACK EXPO show will be highlighted so participants gain familiarity with suppliers and the types of innovative solutions that are coming to a warehouse near you.
Biography:
PMMI Media Group, publishers of Packaging World, Healthcare Packaging, ProFood World, Contract Packaging and Automation World, is part of PMMI, The Association for Packaging and Processing Technologies. PMMI represents more than 850 North American manufacturers and suppliers of equipment, components and materials as well as providers of related equipment and services to the packaging and food and beverage processing industries. Jim travels the U.S. and Europe representing members, speaking on e-commerce, cannabis packaging challenges, automation, sustainability and other issues driving change in the packaging marketplace.
---
Lessons
Learned from Multi-Axis Vehicle Vibration Recording and
Analysis


Greg Cocchiola
Graduate Student
Clemson University

Amin Joodaky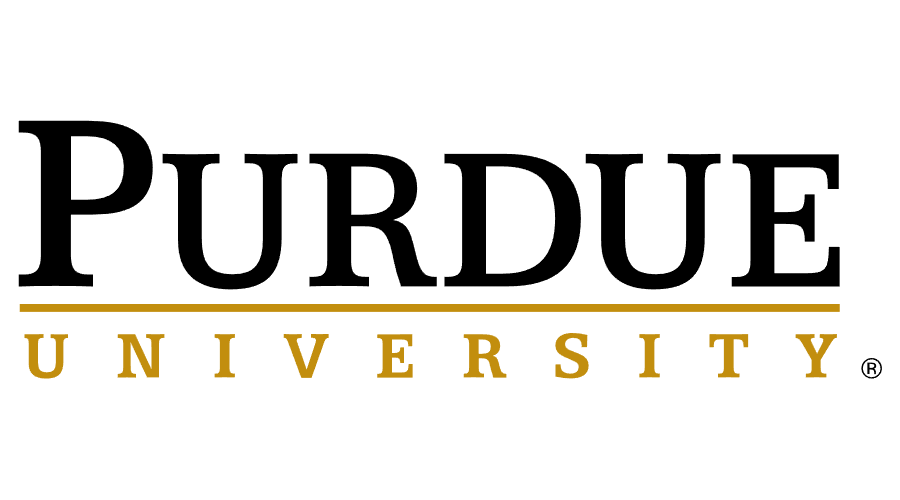 Graduate Research Assistant, PhD student
Ray W. Herrick Laboratories, School of Mechanical Engineering, Purdue University
In this presentation, the authors discuss various lessons learned through the recording and processing of multi-axis vehicle vibration data. An instrumented "box" truck is used to negotiate various road hazards as part of an ISTA supported research project. Lessons learned from data recording and data analysis are discussed.
Data recording topics such as standardized sensor sign conventions, low-pass filter selection, and necessary digital sampling rates are addressed. SAE J-211, "Surface Vehicle Recommended Practice", classifies sign convention for recording six degree of freedom systems as well as filter selection as contained in ISO 6487, "Road vehicles - Measurement techniques in impact tests - Instrumentation". The standards specify sensor orientation, filter type and cutoff frequency requirements, and recommended sampling rates. In addition, the effects of improper sensor placement on calculated angular accelerations are explored and used to justify the need for a sensor orientation mounting frame. A sensitivity study is conducted to demonstrate how accurate sensor placement is vital in eliminating error in angular acceleration calculations. Further, determining the resonant frequency of the sensor orientation mounting frame is necessary to assure unbiased capture of the vehicle motion in the frequency range of interest. The use of Direct Current (DC) triaxial accelerometers allow for the recording of low frequencies accurately down to 0.5 Hz versus the 1-3 Hz common for Piezoelectric accelerometers. Analysis of the data collected in this study reveals significant motion below 1-3 Hz necessitating sensors capable of capture this low frequency content. Some limitations of using DC sensors for this application are discussed. Finally, the importance of field recording on a closed track is discussed.
Analysis topics of data integration and differentiation issues, angular rate data noise, and archiving methods are discussed. During integration of angular rate data to angular displacements, data tends to drift causing inaccuracies in the resulting displacement values. Exploring differentiation methods reveals that increasing the sample rate improves resulting signal accuracy. Observations made throughout data analysis highlight the importance of archiving field data in a format that is applicable with various numerical techniques.
Takeaway:
Overview of current industry standards as they relate to sensor orientation, data sampling rates, and filtering methods.
Results from a sensor placement location accuracy study demonstrating the need for sensor placement fixturing.
Importance of using DC sensors to capture low frequency vehicle motion.
Value of the use of a closed track for vehicle dynamic measurement.
Issues encountered and solutions explored when integrating and differentiating vibration data.
Greg Cocchiola Biography:
Education: B.S Packaging Science (Clemson University '17) M.S. Candidate Packaging Science (Clemson University '19). Laboratory Teaching Assistant - Mechanical Properties of Packages and Principles of Protective Packaging.
Amin Joodaky Biography:
Amin Joodaky holds MS degrees in Aerospace Engineering and Mechanics from University of Alabama, and Mechanical Engineering from Azad University. He is currently a PhD student in the school of Mechanical Engineering, at Purdue University. His research interest includes nonlinear dynamic response of packaged materials due to impact, multi-axis transport data collection, and laboratory reproduction. He is the author/coauthor of seven journal publications and the coauthor of a book chapter on the effect of thermal stresses on buckling of deformable bodies. In 2018, Mr. Joodaky worked on a ISTA sponsored collaborative research project between Clemson and Purdue to understand the issues associated with the data collection and processing of multi-axis vibration data to access unit load stability in transporting of packages.
---
Effect of Stretch Wrap Parameters on the Transmissibility of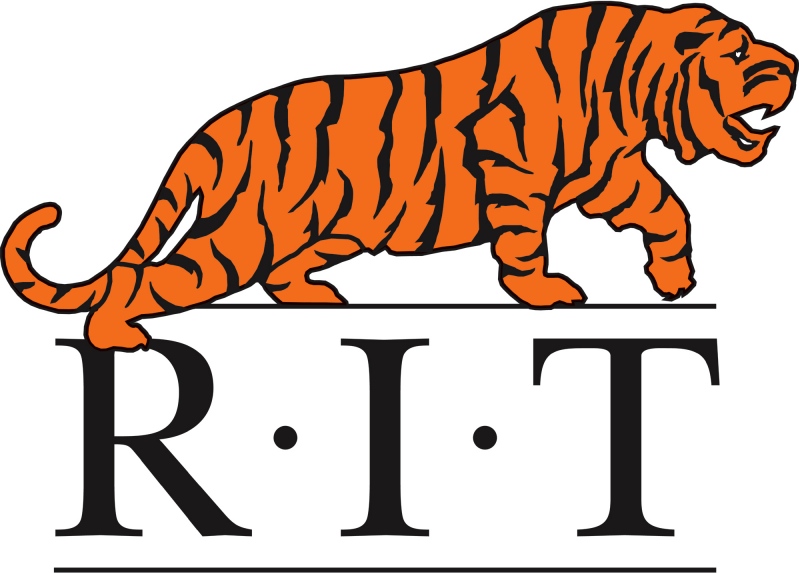 Unitized Loads Excited by Random Vibration

Kyle Dunno
Assistant Professor
RIT - Packaging Science Program
Although stretch wrap is the most common material used in the transport packaging industry to unitize loads, very little is understood about how the material behaves during transit. The purpose of stretch wrap is to unitize and prevent the individual units from shifting and moving on the pallet deck during transport. When applying stretch film to the load, there are a variety of parameters which can be adjusted in order to generate different on-pallet stretch percentages. The most common of these parameters is pre-stretch percentage. In addition to pre-stretch, other common parameters include the number of revolutions and tension on the unit load. Missing from the literature available, are how these parameters affect the response of a unit load during a simulated truck transport.
The project captured the transmissibility responses from two different unit load systems employing three different stretch wrap parameters. The pre-stretch variable for this project was held constant, and adjustments were made to other parameters in order to produce negative, neutral, and positive on-pallet stretch percentage. Results from this project will aid in determining how different film grades and stretch wrap parameters affect the unit loads response when excited using industry standard random vibration power spectral density (PSD) profiles.
Takeaway:
Stretch wrap application.
Transmissibility of unit loads.
Effects of vibration on unit load response.
Biography:
Education: B.S. and M.S. Packaging Science, Ph.D. Food Technology, Clemson University. Professional Activities: ISTA, ASTM, IFT. Achievements: CPLP - Professional.
---
Optimizing the Approach to Thermal Modeling to Manage Costs and Time


Scott Dyvig
Director, New Business Development
Lifoam Industries

Mahmudul Hasan
Senior Thermal Design Engineer
Lifoam IndustriesTopic:
Packaging Performance Testing Applications and Research
Purpose:
As temperature-controlled pioneers and experts, Lifoam sought to optimize its approach surrounding thermal modeling, respective to the importance of servicing its customer base in a timely and cost-effective manner, yet not to compromise quality. As with any cold chain solution, thermal testing requires significant time vested into quality analysis. Understanding the value in maximizing laboratory chamber time for projects, while maintaining the integrity of data collected, Lifoam turned to SmartCAE and thus, over time, adjusted attributes related to the program/approach which improved our ability to thermal model solutions faster and with better accuracy.
Finding:
This presentation will provide a look at our approach, lessons learned, and a case study demonstrating the success.
Method:
Introduction: The common practice of thermal modeling
User Requirement Systems
Thermal Modeling Approach
Reevaluation & Confirmation: Cost analysis and case study
Takeaways:
Best practices to utilize thermal modeling software to design efficient cold chain solutions
Tips to improve the accuracy of off-the-shelf software
What has been your experience in using thermal modeling results for RFP responses?
How is it determined when to stop iterations and move to thermal testing?
Scott Dyvig Biography:
Scott has been designing and testing cold chain packaging solutions since 2001.
Mahmudul Biography:
Mahmudul has 6 years of experience in thermal engineering and analysis of healthcare and commercial packaging products and several years of experience in engineering modeling and simulation. Mahmudul received his Bachelor of Science in Mechanical Engineering from the Bangladesh University of Engineering and Technology, and a Master of Science in Mechanical Engineering from Oklahoma State University.
---
Amazon's Latest Device Package Innovation


Gary Dong
Senior Packaging Engineer
Amazon/Lab126
The common challenge: "Design a package that reduces cost, increases operational efficiency, improves customer experience, and minimizes environmental impact… and is robust enough to protect the product from any damage… and delights the customer with a thoughtful, intuitive, low-cost design."
This presentation will follow the design process for the latest Kindle Paperwhite e-reader that includes global consumer testing, fulfillment center reviews, retailer feedback, rounds of transit testing (field and lab), a dive into sustainability and ventures into automation optimization with packaging suppliers and device manufacturers. The result is a design that pushes the boundaries of device packaging and meets the challenge by delighting customers with an innovative lean structure, 30% cost reduction, 72% more units per pallet, and a reduction of paper equal to six thousand trees per million devices. What was once a "moonshot" has become our newest reality and most optimized packaging structure to date.
Gary Dong Biography:
Gary Dong is a Senior Packaging Engineer for Amazon at Lab126, the inventive research and development team for consumer electronic devices. Gary started his Packaging career in the Corrugate industry, then Pharmaceutical & Medical devices, and now focuses on Consumer Electronics. Gary's job is to make bold decisions and advocate for the customer when engineering solutions. He received his Bachelor of Science in Industrial Technology – Packaging from San Jose State University and is a certified ISTA CPLP.
---
Transport Modes, Storage, and Handling Methods Involved in the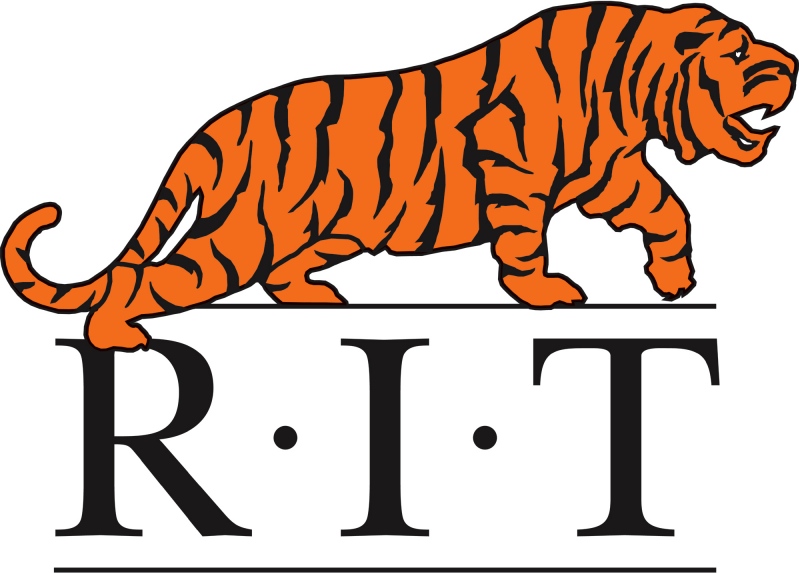 Distribution of Consumer Packaged Goods in China

Changfeng Ge
Director, APC Center for Packaging Innovation
RIT - Packaging Science Program
This presentation shares findings of an ISTA Advocate Program sponsored research project: Field observation conducted on the transport modes, storage, and handling methods involved in the distribution of consumer packed goods in China including the 'last mile' segment.
The observations and results were based on:
a) 12 regional/international CPG companies/distribution centers/fulfillment center/ in China.
b) 8 'last mile' observations in China, including 5 parcel delivery local depots for online ordered products and 3 retailers.
c) 3 cargo railway transition observations in China.
1. Audience will have detailed data on the transport mode, storage and handling methods in China.
a) Truck type and suspension, weight, modes and traveling distance.
b) Total handling times and the level of automated handling.
c) Storage types and vehicle stacking patterns.
d) Packaging handling in eCommerce distribution channel.
Takeaway:
Audience will learn how to apply a designed template in assisting packaging engineers to take a standard recording and observations in the field.
Biography:
Dr Changfeng Ge is a Professor of the Department of Packaging Science at the Rochester Institute of Technology (RIT). He received his Doctor of Engineering degree in Mechanical Engineering from the Technical University of Dortmund, Germany, and holds Master and Bachelor degree in Mechanical Engineering from Tongji University, China. Dr Ge joined RIT in 2005 and has served as the founding director of the American Packaging Corporation Center for Packaging Innovation at RIT since 2008. Prior to joining RIT, Dr Ge worked as the Technical Director for Pack Solutions Pte Ltd and Senior Engineer in Singapore Institute of Industrial Research. He is the Editor-in-Chief of the Journal of Applied Packaging Research, ASTM D10.13 Chairman and board member of IAPRI.
---
KEYNOTE: Eye in the Sky: The New Frontier of an IoT and

Blockchain
Enabled Supply Chain

Bill Green
Senior Technical Staff Member - Packaging Technology
IBM Systems Group - Supply Chain Engineering
The technologies of Internet of Things (IoT) and Blockchain will shape and affect the transportation Industry in the future in ways we have never imagined. For IoT, the monitoring of our products' health and progress in shipping can be tracked to within meters, while monitoring many aspects of the product (temperature, humidity, shock, vibration, tilt, etc.) to ensure product viability. Any incidents can be dealt with immediately and proactively, versus after it arrives to an upset end user client. For Blockchain, we have the ability to pass along documents to speed along customs clearance and transfer ownership, all on a platform that promotes verification and openness between all involved parties.
While still emerging, these technologies will quickly become commonplace in the movement to Value Supply Chains.
The presentation will cover at a high level some of the projects that we have been involved with and give some tips on what is coming, and what we've learned so far in these emerging fields.
Biography:
Member of the ISTA Global Board of Directors. 22 Years in the field of Supply Chain Distribution and Packaging with IBM. Appointed IBM Master Inventor in 2018 for ongoing leadership in innovation, and mentoring in support of IBM's 25 years of global Patent leadership. 9 Patents issued and many more pending with the USPTO. BS and MS in Packaging from Michigan State University, and a proud Spartan!
---
Glass Quality and "The First Mile"


Paul Harber
Founder
Parenteral Supply Chain, LLC
Within pharmaceutical supply chains, most attention has been focused on "last mile". This distribution segment is thought to contain the highest levels of variability with respect to transport hazards. This presentation examines a special case found in the "first mile" within the lifecycle of a parenteral combination product.
Glass has been and will continue to be used as a primary container for parenteral solutions. Therefore, glass quality is a critical quality attribute. Defect-free glass ensures the sterility and safety of the overall combination product spanning the time from initial processing to patient use.
Findings from the study shared emphasizes that this "first mile" defect analysis has been neglected by most companies producing parental products and combination products. Glass defect rates have been tolerated to date. A recent commercial offering has focused on making a "stronger" glass at a considerable premium, without examining the root cause of defects.
Important tool used in identifying the root cause is a specialty known as "Glass Fractography."
---
Interactive
Session: TR39 Refresh Presentation & Dicussion

Paul Harber

Principal
Parenteral Supply Chain, LLC
In this interactive session, we'll learn and discuss the following:
TR39 Refresh Presentation and Discussion
---
Effect of Packaged Product Size and Weight on Drop Heights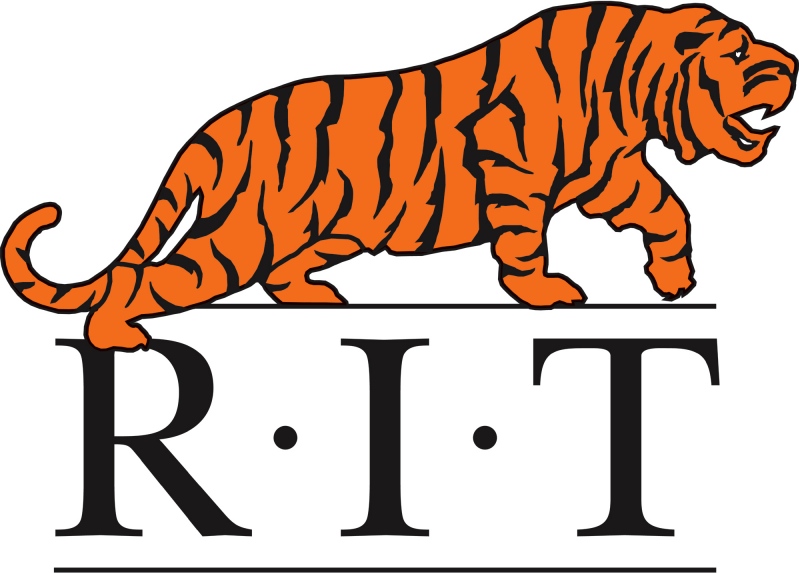 in the Small Parcel Shipping Environment

Amy Helenek
Student
Rochester Institute of Technology

Theresa Klingshirn
Student
Rochester Institute of Technology
Current industry test standards such as ISTA and ASTM select mechanical shocks based on the weight of a packaged product. These mechanical shock events are typically performed using a free fall drop tester to drop a package in a prescribed orientation from a selected drop height. The drop heights used are currently based on the packaged product weight; the heavier the package the shorter the drop height distance.
However, from practice and executing these drop tests, it seems unlikely heavier events would only experience shorter distance drops. This is due to how packaged products (especially those over 40 lbs.) would be handled by a typical person delivering packaged goods. It seems unlikely the person would be bent over and holding a heavy package 12 inches from the floor while trying to traverse to the delivery location. This type of lifting is not recommended as it puts a tremendous amount of strain on the lower back. It is more likely the packaged product will be secured waist high where the most core strength can be used to support and carry the load.
This project explored the relationship between packaged product size and weight and how those parameters affect the estimated drop heights experienced in the supply chain. To perform this study, two different size containers and three packaged product weights were instrumented and shipped round trip using small parcel ground transportation. Based on the results from the study, drop height probability curves were developed and compared to existing standards.
Takeaway:
Drop height probability curves.
Effect of package weight on drop height.
Effect of package dimensional size on drop height.
Theresa Klingshirn Biography:
Education: Graduated Packaging Scientist from the Rochester Institute of Technology. Theresa has had two internships: GlaxoSmithKline in Zebulon, NC and Henkel Laundry and Home Care in Trumbull, CT.
---
ISTA: Technical Update


Eric Hiser
Vice President of Technical
ISTABiography:
Eric Hiser is Vice President of Technical Operations at International Safe Transit Association (ISTA). He manages the ISTA Technical Division including all technical activities, development and maintenance of ISTA Procedures and Projects, and ISTA Certification programs for labs, packaged-products and people.Eric is a graduate of the Michigan State University School of Packaging with a Bachelor of Science Degree in Packaging. He is an IoPP Certified Packaging Professional (CPP) and has an extensive background in transport packaging performance testing as well as developing packaging for the Consumer Packaged Goods (CPG) market.He stays involved in the packaging community through participation on industry groups such as IoPP transport packaging and medical device committees as well as serves on the industrial advisory board for Packaging Science at RIT.
---
Dynamic Highlights of Comprehensive Intermodal Distribution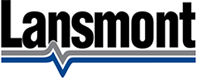 Measurement Study

Eric Joneson
Vice President of Marketing
Lansmont
This presentation will highlight dynamic measurement highlights made during a large study of intermodal shipments, made between the eastern and western United States. This study focused comparative measurements made at the container floor, bottom pallet and top pallet locations. The results provided the ability to understand how unit loads responded to the various transport dynamic inputs.
Biography:
B.S. in Packaging from Michigan State University. Activities: Board of Directors - International Association of Packaging Research Institutes (IAPRI), ISTA - Advocate Council, Global Board of Directors - Past Chair; ASTM D10, US Random Vibration Expert for ISO-TC122-SC3-WG7. Achievements: ISTA CPLP Professional, numerous global technical presentations, publications and training sessions, Transportation packaging expert witness, Distribution measurement and analysis expert.
---
Latest Updates on International Standardization Activities and Service Design Studies on Temperature Controlled Products

Jongkyoung Kim

Director
Korea Conformity Laboratories


Soojung Yang
CEO
NLogis Co., LTD
Cold chain, or temperature-controlled supply chain, has been one of the hottest topics in logistics industry due to increased consumer's demand on fresh, safe and secured fresh product delivery. This presentation will introduce global trends of cold chain packaging market and technology, a road-map for standardization, technology & service innovation, latest standardization activities in ISO Technical Committee 122 (Packaging) Working Group 16 on temperature-controlled product packaging, and a couple of on-going research projects: super-chilled product packaging and bio-medicine delivery in South East Asia.
Takeaways:
Updated information on international standardization activities from last year that may impact on global trade and logistics activities
Utilization and incorporation of ISTA Thermal standards (Standard 20, Test Standard 7E and Thermal Lane Data Package) into ISO standards
Service design concepts and researches on precisely temperature-controlled distribution (super-chilled product packaging) and bio-medicine delivery service in South East Asia.
Jongkyoung Kim Biography:
Education: MS and Ph. D. in Packaging, Michigan State University. Professional Activities: Chair, ISTA Asia Pacific Division; Chair, ISO TC122/WG16 (Temperature Controlled Product Packaging); Vice-president, Korea Packaging Society; President, Korea MSU packaging Alumni association.
Soojung Yang Biography:
Education: BS. E-wha Women's university, Korea. Professional Activities: CEO and owner of N-Logis company; Member, ISO TC122/WG16 (Temperature Controlled Product Packaging); Member, Korea Logistics Society
---
Process Driven Organizations: Why Distribution Qualification

Must be Process Driven, Not People Driven

Lauren La Spina
Associate Director of Life Sciences
Adept Packaging
Organizations tend to initially develop as people driven functions. Eventually, the reliance on people causes issues related to time and skill limitations, which can be overcome by transitioning to being process driven. The transition to being process driven in functions responsible for Distribution Qualifications is especially important because of the importance of user safety, and the need to meet launch deadlines.
Takeaway: The presentation examines the benefits of being process driven compared to people-driven and provides guidelines for how organizations can formalize and document their distribution qualification system.
The topics discussed include:
The complexities of writing validation protocols.
Concepts of process levels.
Tactical: including SOPs and test methods such as ISTA protocols.
Control: Feedback for continual improvement.
Strategic: Interpreting data as information for decision making.
Risks to organizations by being reliant on individual experience.
---
Complex Results Optimized by Packaging Simplification


Rich Lindgren
Sr. Manager - Packaging Optimization
Chainalytics
Determining the optimal packaging system for a large, heavy, and high-value product category: Our client desired packaging design standardization and cost reduction within manufacturing and improved stackability in distribution.
During our presentation we plan to share:
A) Our detailed approach for analyzing constraints, current state packaging design, supply chain hazards, and handling methods to fully understand the functional requirements of the product & protective packaging throughout its Supply Chain.
B) How we evaluated product load sharing and distribution testing to establish a performance baseline, inclusive of hazards of basaloid handling, and learning how to effectively simulate this practice and correlation to ISTA 3B - Palletized/Skidded Loads Protocol.
C) How we redesigned packaging to eliminate 100% of foam and 9 components from the current packaging system while improving stacking stability and trailer load shipping densities.
D) How we met and surpassed project savings goals and obtained cost savings>$5,000,000.
Takeaway:
So many times, packaging initiatives are tactical and solutions lack the required thought addressing the broader challenges of the optimal solution. This project required wide focus to make sure the needs of the business were being addressed.
We want to share potential blind spots that are often missed in packaging solutions and how to engineer value when the solutions are not readily available within a textbook or the industry.
Biography:
Education: B.S. Packaging, University of Wisconsin-Stout. Experience & Skills: Lean Six Sigma Principles, Packaging Sustainability Modeling and Packaging Cost Reduction Strategy. Industry Experience: Frozen Foods, Wind Power, Aviation, Automotive, Consumer Products / Electronics. Professional Achievements: CPP, Lifetime, SDCE Green Supply Chain Awards 2016 & 2017
---
ISC
Modeling and Simulation—A Shipper's
Perspective


Jason Marlin
Sr. Consultant Engineer
Eli Lilly & Co.
From the shipper's perspective, Modeling and Simulation have the potential to offer substantial benefits when used appropriately. A brief overview of thermal modeling and a few of the tradeoffs are reviewed in this presentation.
Biography:
Education: BS Engineering, Purdue University and MS Mathematical Statistics, Purdue University. Jason currently works in the Computational Modeling Department in the Eli Lilly Engineering Tech Center. A majority of his work involves demonstrating the First Principles associated with a given problem and then developing—where reasonable—simulation tools to assist in solving the issue.
---
When Are We Going To Get There?


Robby Martin
Sr. Engineering Project Manager
Bush Brothers & Co.
In today's incredibly fast-paced world, both industry and personal society seem to be full of transition. In other words, the one constant these days is - CHANGE! But, sometimes, wouldn't you just like to know that things are going to settle down at some point? Don't you wish you could just know, "WHEN WE WILL GET THERE?"
This presentation will address the world of transition, and why leadership in transition is crucial. But, transitional leadership doesn't just come from the top, or from above, or from a "boss." Transitional leadership takes the whole team. Let's talk about how YOU have a role in leadership, especially during a transitional phase. After all, if change is constant, then transition is a condition we need to learn to embrace!
Takeaways:
Attendees will learn or be reminded of key aspects of surviving and thriving during transitional phases. Leaders and followers alike will learn about:
The key aspects of successful transitions.
Why EVERYONE has a leading role in transitions.
How you really can lead from any seat "on the bus!"
How embracing change can actually help create more calm in the environment.
How changing YOURSELF may be the biggest key to embracing a transition.
These are the takeaways awaiting you at the 2019 edition of the ISTA Forum... unless, of course, the presenter changes his mind, or "transitions" by then!
Biography:
A man who has learned from experience to lead by following, Robby Martin is a husband, father and a really good friend to have in your corner. In the ever-changing world of Packaging & Manufacturing for over thirty years, Robby excels at removing chaos from the process by providing coordination, support and direction to projects ranging from simple manufacturing optimizations to national launches of major brand platforms. Today he supports Bush Brothers & Company with their New Product Innovation efforts as Senior Commercialization Manager. He specializes in Manufacturing Partner Engagement and New Product Launch Execution. His greatest passion…helping others make their way through the confounding world of personal and professional growth.
---
Development of a Laboratory Mechanical Durability Test for


Reusable Parcel Thermal Packaging Systems

Bill Mayer
Director of Research and Development
Pelican Biothermal
A laboratory mechanical durability test that can properly assess the suitability of a reusable parcel thermal packaging system over repeated uses through the distribution chain currently does not exist. Pelican BioThermal has undertaken a three-phase approach to try and develop such a test method for our internal use. The scope is contained to reusable thermal packaging systems that are 150 Lbs. or less and designed to be utilized within the parcel delivery system. Phase I of the project involves setting requirements, creation of the transit route map and research on average mechanical test intensities. Phase II of the project involves creation of a hazard map and its translation into a draft test procedure (including proposed intensities for the various sequences). Phase III of the project involves validation of the test procedure and intensities. To date phase I and phase II have been completed while plans to complete phase III are underway. Therefore, plans on how phase III will be completed will be discussed and any results at the time of the presentation can be shown. Further areas of development/improvement and next steps will also be discussed. A challenge that will be addressed throughout the development of the method is how to expose the systems to more of an "average" trip multiple times versus an "intense" trip once as many current standards do today.
Takeaways:
Learn about the multi-leg (and multi-modal) transit route of a reusable parcel thermal shipper and the possible hazards that it may encounter.
Learn about the thought process used to develop the test method and approach taken on how to adjust for more of an "average" trip.
Learn about the plan to validate the test method intensities and what we hope to gain from the method in the future.
Biography:
Bill has over 12 years of experience in the cold chain packaging industry and is currently the Director of Research and Development at Pelican BioThermal. Some areas of specialization for him include passive thermal packaging design, materials R & D and thermal testing. He is co-inventor of several patents pertaining to passive thermal packaging and participates in an industry SME group writing whitepapers. He holds a B.S. in Electrical Engineering with a minor in mathematics from North Dakota State University (NDSU).
---
Merck's Experiences Developing and Using Ambient


Shipping Temperature Profiles

Sean McCudden
Associate Director, Logistics & Distribution Technology
Merck
Ambient shipping temperature profiles are essential for identifying the temperatures that packages experience during transportation. A proper ambient temperature profile is more nuanced than a climatic representation because packages experience lane-specific conditions that provide shielding from extreme temperatures (e.g. warehousing) or greater challenges (e.g. direct sunlight, airplane engines). To develop a representative ambient temperature profile, one needs to first identify the need that is being filled and the potential opportunities from the profile. Following definition of the need, understand how to build and identify a dataset robust enough to create a representative profile. If such a dataset is lacking, alternative methods of evaluating the ambient temperature environment may be available. I will share Merck's experiences developing ambient shipping temperature profiles from the principles above, as well as our experiences (both successes and learnings) from such profiles in the qualification of thermal shippers and real-world shipping.
Takeaways:
Potential opportunities (including cost savings and efficiency gains) from developing ambient temperature profiles.
The importance of defining the need for an ambient temperature profile prior to starting the creation process.
The importance of a robust and standardized process for creating ambient temperature profiles.
Real-world experiences from applying ambient temperature profiles to shipping packages with both thermal protection and no thermal protection.
Biography:
B.S. Chemical Engineer from Rice University with more than ten years of experience in the pharmaceutical industry at Merck. Started in two-year rotational program gaining experience in commercialization/development engineering, bulk vaccine facility start-up, and supply chain management for HIV products. Followed with three years in sterile liquid vaccine technical operations, with deviation management and project lead in formulation/filling. Then served four years as the technical project lead in North America Logistics and Warehouse Operations, bringing Lean Six Sigma and other process improvement principles to biologic, vaccine, and small molecule Cold Chain and Controlled Room Temperature Distribution & Logistics. My current role is as the EMEA regional lead for Logistics & Distribution Technology, responsible for identifying and optimizing robust thermal and distribution shipping temperature solutions for our sites and 3rd Party Logistics providers.
---
One Dimensional Computer Simulation of Over-the-Road

Truck Floor Movement

Patrick McDavid
Instructor
Michigan State University School of Packaging
Time compressed, pseudo-random vibration profiles, also known as Power Spectral Density (PSD) summaries have been the predominant method of specifying vibration in the packaging industry, whether a company is trying to simulate conditions present in over-the-road trailers, railcars, or even aircraft. These profiles have been in existence for decades and have been an effective tool in helping our industry understand the distribution environment and in the development of efficient packaging solutions. Packaging developers can use a number of various industry standards that are specific to the vehicle type they want to simulate. Those that don't want to use an industry average can create and use their own. Gathering the field data to create these vibration profiles is a time consuming, expensive and labor-intensive process. There is also a limit to their capabilities and recent sustainable practices have shown that these long-standing methods may not always be the best tool a Packaging Engineer has at their disposal when designing protective solutions. For the packaging industry, current vibration equipment used is entirely dependent on these profiles. The purpose of this research project is to analyze a simulation program that will reproduce the vibrational forces in over-the-road trailers without having to go through the process of recording the real-world vibrations that a vehicle will produce.
Takeaway:
Discuss a tool to reproduce vibration forces that occur in the real world without having to record the real world.
Biography:
A 1997 graduate of The School of Packaging, Patrick spent 14 years with UPS as a Packaging Engineer/Supervisor with its Package Design and Test Lab. During that time, he received his Master's in Supply Chain Management and his MBA from Elmhurst College. In 2011, Patrick moved to Texas to work for Consolidated Nuclear Securities at the Pantex facility. There he worked with nuclear weapons and disassembled components used for the Department of Defense's nuclear military deterrent, managing the company's Containers and Special Packaging section. He returned to MSU in 2015 to pursue a Ph.D. in Packaging and is currently an instructor in Distribution Dynamics and Packaging. Patrick is currently the Chair of the ISTA Technical Division Board. He is also a Member of the ASTM D10 Committee. He is a past board member of the MSU School of Packaging Alumni Association. He was the Past Chair of the IoPP Transport Packaging Committee. He has achieved Lifetime Certified Packaging Professional (CPP) status through the IoPP. He is a Certified Packaging Laboratory Professional (CPLP) in the Technician, Technologist, and Professional levels through ISTA.
---
Application of Quantitative Risk Assessment in the Qualification of Passive Shippers

Bernard McGarvey
Director, Fort Myers Beach Lions Foundation, Inc.
Retired (Lilly Engineering Fellow)
Risk analysis is a key part of Quality by Design (QbD) in the Pharmaceutical and many other industries. Therefore, if QbD is to be applied successfully to the design and use of Insulated Shipping Containers (ISCs) then robust risk analysis is key. There are many places in the design, qualification, and use of ISCs where risks must be identified and mitigated. Much of the risk analysis performed in the pharmaceutical industry is qualitative or at best semi-quantitative. In cold chain applications, however, there are opportunities to apply quantitative risk analysis methodologies. The advantage of this is a better understanding of the risks involved and therefore more effective and efficient risk mitigation strategies.
This presentation describes how a quantitative risk analysis can be applied to the qualification of passive ISCs. In particular it will examine the risk involved in qualifying an ISC using only three replicate tests. The implications of the analysis will be assessed in terms of the latest FDA guidance on process validation and how it might impact ISC qualifications in the future.
Takeaways:
How risk assessment fits into Quality by Design (QbD).
Information regarding the types of risks in the design, qualification, and use of passive Insulated Shipping Containers (ISCs).
Understand the difference between quantitative and non-quantitative approaches to risk assessment.
Why N=3 is used for ISC qualification.
A quantitative analysis of the risks associated with using N=3 in an ISC qualification.
How ISC qualifications can be viewed in terms of the latest FDA guidance on validation.
Biography:
Bernard McGarvey retired as an engineering fellow at Eli Lilly and Company at the end of 2017. He has a B.E. and Ph.D. in Chemical Engineering from University College Dublin, Ireland. He spent 34 years working for Eli Lilly and Company at various locations in Ireland and the USA. He has held a variety of roles in process control and process engineering over this time, as well as time in corporate manufacturing. His main interest is in the application of First Principles thinking to improve engineering decision making and problem solving at Eli Lilly, covering both process development and manufacturing. Towards the end of his career he has applied this approach to pharmaceutical cold chain distribution leading to improvements in both the speed and quality of decision making in this area.
---
Modeling of Refrigerated Sea Containers


Iman Mirzaee
Sr. Thermal Design Engineer
Cold Chain Technologies, Inc.
Shipping of product by sea freight can offer an economical alternative to air shipping, but the extended duration of transit can pose a challenge for temperature-sensitive payloads. While the use of active, temperature-controlled shipping containers can provide protection for temperature-sensitive payloads during ocean transit, there are times during the shipping process in which the container will be disconnected from power. These periods during which the temperature control is powered off can vary in duration, and may result in temperature excursions, negating the cost savings of shipping via ocean freight.
To understand the impact of the container shut-off duration, we have modeled the complex heat flow within the container during shut-off times including conduction and convection driven by the outside ambient temperature, the duration of the shut-off time, and the product load within the container. We are able to simulate the impact of variations in those key factors, as well as to understand the potential for solutions to protect product loads during unplugged segments of sea freight shipping lanes.
Takeaways:
Performing multiple field tests for the sea freight containers is both elaborate and expensive.
Thermal modeling of the sea freight containers can help us to reduce the effort and expenses for understanding the product load thermal response under various sea transit conditions. Thermal modeling also provides us with details of the thermal response for the whole container including the product loads and the air in the containers.
During the unplug, the nature of the fluid flow in the sea freight container differs significantly from the plugged-in condition.
During the unplug, natural convection and the thermal capacity of the shippers and refrigerants will cause air stratification in the container which leads to large air temperature gradients in the container.
The air temperature gradients will ultimately affect the product load thermal response and duration of the shipper in the unplug condition compared to the plugged-in condition.
Biography:
PhD in Mechanical Engineering focusing on Thermofluids. Expertise: Mechanical Engineering, Fluid Mechanics, Heat Transfer / Thermal Analysis, Computational Fluid Dynamics (CFD), Modeling, Data Science, Statistical Analysis, Software Development.
---
Overview of the ISTA Guidance document "Using the QT(Min/Max) Method to Develop and Compare Operational Qualification Thermal Test Profiles"

Bernard McGarvey
Director, Fort Myers Beach Lions Foundation, Inc.
Retired (Lilly Engineering Fellow)
This session will cover the main components of the above guidance document, addressing the need for an OQ profile to have adequate overall thermal challenge as well as the appropriate dips and spikes. The FAQs included with the document will be discussed as well as several accompanying documents that will be made available with this guidance.
Biography:
Bernard McGarvey retired as an engineering fellow at Eli Lilly and Company at the end of 2017. He has a B.E. and Ph.D. in Chemical Engineering from University College Dublin, Ireland. He spent 34 years working for Eli Lilly and Company at various locations in Ireland and the USA. He has held a variety of roles in process control and process engineering over this time, as well as time in corporate manufacturing. His main interest is in the application of First Principles thinking to improve engineering decision making and problem solving at Eli Lilly, covering both process development and manufacturing. Towards the end of his career he has applied this approach to pharmaceutical cold chain distribution leading to improvements in both the speed and quality of decision making in this area.
---
Business Case: Stretch Film Optimization for a Manufacturer of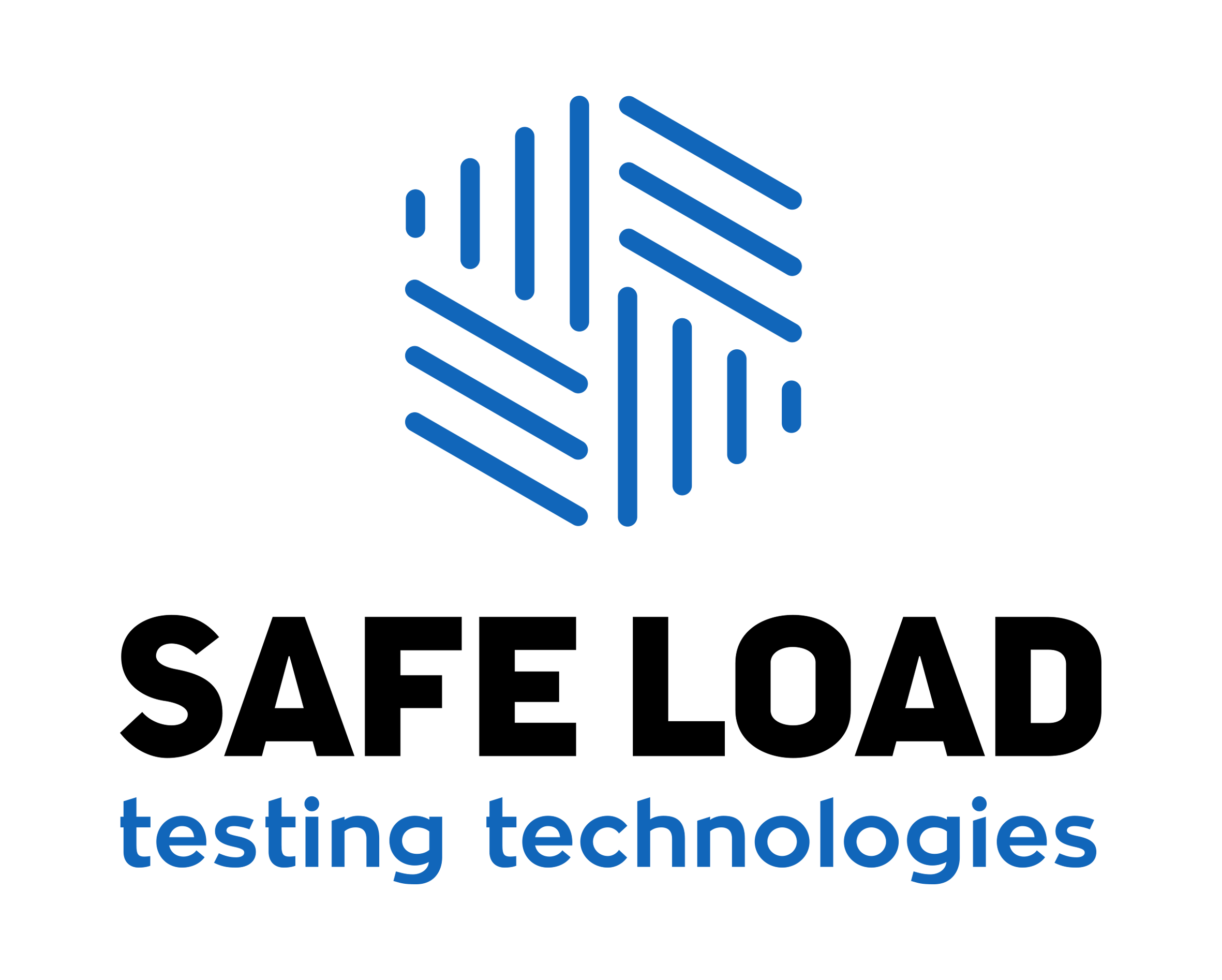 Beer Using Testing Technologies for Load Unit Stability

Carlos Mora
Sales Manager
Safe Load Testing Technologies

Manuel Garcia-Romeu
Business Development Manager
Safe Load Testing Technologies
The brewing company of this business case, in its strategic framework as a company, is reducing the CO2 emissions of the products that they manufacture and distribute. In recent years they have been reducing the carbon footprint of their products mainly acting on the impact on the primary and secondary packaging. Currently the reduction of thickness in the primary and secondary packaging has reached its maximum but they still have the necessity to reduce the carbon footprint even more. For this they were wondering if the stretchable film currently used of 23 microns cast film, as tertiary packaging, it could be reduced without affecting the stability of the cargo they transport, since although the reduction of CO2 emissions is an important point in their framework strategic as a company, transport safety is even more important to avoid possible damage to third parties due to a lack of stability of the palletized units they transport. In the project, three of the most manufactured products were chosen, bottles of 1 liter of beer, 1/3 bottles and 33cl cans. They were first subjected to a study of stability obtaining the level of acceleration that currently presents these palletized load by applying horizontal acceleration tests. After this, a new wrapping scheme was defined and a new blown film material from DUOPLAST of 15 microns DDK was used, with the aim of obtaining the same level of horizontal acceleration with respect to the initial tests. After the optimization and the final acceleration tests, it was possible to reduce the average film consumption per pallet by 37.5%, approximately 103 grams on average per pallet wrapped. Likewise, it was possible to increase the wrapping capacity / production of up to 28% more than average wrapping capacity currently. With regard to the reduction of the carbon footprint, savings of 33% of total CO2 emissions were achieved on average per pallet wrapped, which for a production volume of 1,800,000 pallets per year, the total savings due to the use the new DUOPLAST film and the methodology / technology of tests applied to the study, would be of 337 tons of annual CO2 emissions savings.
Takeaways
: The influence of the stretch film on load stability.
Carlos Mora Biography:
Electronic Technical Engineer - Polytechnic University of Valencia. Executive Master of Project Management at the University of Valencia. More than 5 years of experience in sales area with a strong technical component in several industrial sectors, such as railway, pharmaceutical and packaging. In Safe Load Testing Technologies, he takes the responsibility of the sales team management and the relationship with customers, as well as the representation of the company in fairs and conferences.
Manuel Garcia-Romeu Biography:
Education: Bachelor of Science - Industrial Engineer, MS & PhD: Mechanical Engineering (ETSII / Polytechnic University of Valencia). Manuel has a vast experience in packaging engineering, transport simulation and technical development within the industry. In 19 years, he has help more than 200 companies solving their packaging problems, developing new packaging, developing transport simulation schedules and machines and validating their results; and involved in many others research projects funded by the Regional Valencian, the Spanish and European Governments. Manuel has published over 5 peer-reviewed articles, 18 articles presented in conferences, 5 contributions in books and inventor of 2 patents of great importance for the packaging and transport sector. Manuel is also expert representing UNE for the DIN Standardization Committee CEN/TC 119/WG 07 and member of UNE in the Committee AEN / CTN 49 (Containers and packaging. GT3. Evaluation of packaging for transportation).
---
Simulation and Imaging for Thermal Packaging Design


Scott Morris
Associate Professor
University of Illinois
FEA (numeric) modeling and analysis tools are steadily being integrated into common CAD and Design suites, many of which are already in use in many operations and some available at little or no cost to small businesses and educators. This trend, combined with the plummeting cost of small, accurate bolometric infrared imaging devices for broad-field non-contact temperature measurement, provides the possibility of cost-effective, proactive thermal simulation modeling and verification with modest cost and minimal training, particularly for those already conversant with CAD design tools. This combination provides the promise of innovative and efficient use of space and materials, efficient implementation of non-standard geometries, and development of other design refinements that may provide cost savings and efficiency improvements, as well as greater safety factors for the product.
Takeaways:
Modeling and verification with infrared imaging is no longer the purview of expensive laboratories working with theoretical problems.
The CAD/design software already in use may have many of these tools available as part of their software suite, and the learning curve is becoming less user hostile.
Many of the current tech college graduates are at least partially conversant with the software tools.
Thermal imaging is not inexpensive and easy, providing both quantitative and intuitive verification of models and package designs.
Biography:
Based at the University of Illinois since 1992, Dr. Morris founded the University of Illinois Packaging Laboratory, developed a nationally-recognized packaging research and teaching program, and was the first faculty member in the department to offer computer-based online content. Dr. Morris investigates optical non-destructive evaluation (NDE) in materials and works with the optimization and security of production and packaging systems, predominantly for CPG markets. He utilizes data systems for production efficiency increases, reduction of supply chain diversion and loss, and assisting in the interception of counterfeiting in the food, pharmaceutical, and consumer product goods sectors.
---
Defining Packaging Performance through Transportation Testing


Francis Olajide, Jr.
North America Application Development Leader,
Industrial Films in the overall Packaging and Specialty Plastics
Dow Chemical Company



Wes Hobson
Associate Scientist
Dow Chemical's Performance Plastics Technical Service and Development
Packaging plays critical role in protecting products during transportation. Although standard test procedures provide characteristics of packaging materials, it may not be sufficient to predict package performance during transportation. Application specific testing not only assist in predicting transportation performance but also gives a holistic view to understand interactions among different packaging types. We have presented two case studies that explore packaging performance using transportation testing.
First case study examines unitized loads to understand correlation between standard stretch film testing and transportation performance. Stretch wrapping is widely practiced methodology for unitizing pallet of goods to provide load stability during transportation and handling. Recent trends downgauging trends in stretch films have created a need to assess stretch film performance holistically to optimize packaging cost, product damage and sustainability impact. Industry still lacks information to understand stretch film performance during transportation and its correlation with lab testing. This study has focused on generating this information to define and predict stretch film performance during transport.
Second case study reviews small parcel shipment to analyze interactions of primary, secondary and protective packaging. It is essential to understand packaging needs to reduce product damage while optimizing packaging material and cost. Furthermore, sustainability impact of packaging as well as product damage is analyzed to design a holistic packaging approach.
Takeaway:
Guidelines to select high performance stretch film using transportation Testing.
Collaboration across value chain for designing high performance stretch wrap
Quantifying package performance through primary, secondary and tertiary packaging.
Holistic approach to design packaging for small parcel shipment
Francis Olajide, Jr. Biography:
Francis holds an MBA in Technology Management from the University of Phoenix and a B.S. in Chemical Engineering from Clarkson University. Francis is currently a member of ISTA, Society of Plastic Engineers (SPE) and the American Chemical Society (ACS). Prior to employment with Dow Chemical Company, for 10 years, Francis held technical leadership roles at Illinois Tool Works, Zip-Pak and Ciba Specialty Chemicals (now part of BASF).
Wes Hobson Biography:
Wes has a Master's Degree in Packaging Science from Michigan State University and is a member of ISTA and the Society of Plastics Engineers. He has 25 years' experience in the plastics industry focusing on cast, blown and sheet extrusion. Wes has served as Fabrication Technology Leader where some of his responsibilities included vetting of new fabrication equipment and technologies to bring into Dow's Pack Studios laboratories, as well as traveling to customers to train employees on fabrication techniques, troubleshoot fabrication issues, or optimize process conditions to improve product performance.
---
Thinking Outside the 'Test' Box: Evolved Testing Strategies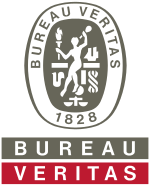 for an Evolving World of Transport

Travis Norton
Technical Director
Bureau Veritas Consumer Products Services, Inc.

Anthony Theriault
Packaging Product Test Engineer
Bureau Veritas Consumer Products Services, Inc.
Before Testing / Requirements Development - Distribution 'surveillance' to understand handling practices vs. testing protocol - Building a curve with PSI vs. hydraulic pressure to validate forces used for testing - Monitoring of packaging process at factory and shipping / handling prior to lab During Testing / Innovations for Insights - Seeing inside the box during testing using go-pro cameras - Using wireless detector to assess when damage occurred - Force measuring systems for real time strain on materials After Testing / Package & Product Engineering - If FAILED: Product engineering solution vs. package vs. combination - If PASSED: How to de-spec the package and/or product to reduce cost
Takeaway:
Potential ways to research your distribution and transport network and when to place an importance on transportation package testing and how to use these results efficiently and effectively to proper package for transport 2 potential questions: Would you say it is common, for people to believe they are aware of all the potential hazards in their transportation network, while not truly understanding all the real hazards ..... and if so, how would you try to convince them? What are some common benefits, or what information can be useful from a failed transportation package test?
Ensuring the right requirements prior to testing, leveraging the latest technology to get more insight on the root causes of damage, and alternative approaches to solution engineering.
Travis Norton Biography:
Travis Norton has been with BV for more than 20 years. As Director of Global Technical Services in the Americas region, he leads and manages a technical consultation team. He has worked on-site as a technical consultant for a retailer, developing product test and inspection requirements. Before that, he was the Director of Technical Services for Europe, Middle East and Africa. Prior to that, Travis lived in Hong Kong and worked in Global Project Management, Technical & Engineering Services and Laboratory Operations.
Anthony Theriault Biography:
Anthony Theriault is a graduate of Packaging Science program at The Rochester Institute of Technology. He has been working in shipping and packaging industry for the past 10 years. He has dealt with in depth preparing shipments for international distribution. He currently leads the Amazon ISTA-6 testing team at Bureau Veritas and is actively involved in assisting suppliers with the necessary requirements for the Frustration Free Amazon packaging program.
---
ISTA Research Update


Brian O'Banion
Vice President of Research & Education
ISTABiography:
Brian holds a Master of Administrative Science degree from Johns Hopkins University and a B.S. degree in Chemical Engineering from the University of Michigan. Brian has nearly 20 years of trade association management experience addressing packaging industry issues in a wide variety of areas, including technical, environmental, health, safety, RFID, competing materials, and sustainability. He also has notable experience within the global food and beverage packaging technologies space. As ISTA's Vice President of Research & Education, Brian plays a critical role in establishing and executing the association's long-range strategy and vision for research programs and education services.
---
The Effect of Pallet Stiffness on the Compression Strength of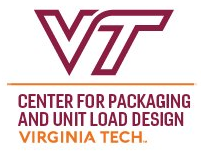 Asymmetrically Loaded Boxes

Chandler Quesenberry
Graduate Assistant
Virginia Tech
During warehouse stacking or stacked transportation, the corrugated boxes on the bottom layer of the pallet experience significant amount of vertical compression stresses. Palletization factors such as pallet gaps, overhang, or interlocking have a major effect on the strength of the corrugated boxes and are already built into the commonly used safety factors. However, the effect of pallet stiffness on the compression strength of boxes is lesser known and not accounted for.
Although, pallets assumed flat and rigid structures, the weight of a unit load will cause top deckboards to bend during distribution, which creates an uneven support under the boxes and reduces the strength of the corrugated box. The extent of the strength reduction depends on the location of the box on the pallet. Historical studies found inconsistent results for the effect of pallet stiffness on box compression strength. In addition, most studies only investigated symmetrically loaded corrugated boxes. However, asymmetrically loaded corrugated boxes are much more common and experience more severe loading conditions.
The paper will investigate the effect of pallet stiffness on the compression strength of asymmetrically loaded boxes. An economic analysis is also presented showing how to save money on the overall unit load by increasing the stiffness of the pallet and reducing the board grade of the corrugated box.
Takeaways:
• Reduction of the pallet stiffness results in reduction in box compression strength
• The effect of pallet stiffness is not accounted in commonly used box safety factors
• The reduction of pallet stiffness and the resulting reduction in box compression strength can create significant safety issues
• The reduction of pallet stiffness and the resulting reduction in box compression strength can cause product loss
• There is an opportunity for cost savings by increasing the stiffness of the pallet and reducing the board grade of the corrugated box.
Biography:
B.S. Packaging Science (Virginia Tech 2018), M.S. Candidate Packaging Science (Virginia Tech 2019), Graduate Teaching Assistant, Lab Manager, ISTA Certified Testing Lab and ISTA Certified CPLP Technician.
---
Polyethylene Packaging Repurposed as Value-Added


e-Commerce Consumer Packaging

Monika Kleczek
Product Development Research Scientist
NOVA Chemicals
Polyethylene is a fully recyclable thermoplastic, meaning that virtually all types of polyethylene, even blends of various types of polyethylene, can be (safely and responsibly) reheated and fashioned into RENEWED-LIFE useful "re-created" value-added consumer products.
The proposed ISTA conference presentation will demonstrate the high-circular-potential of polyethylene packaging film to be repurposed into new and useful consumer products a number of consecutive times. The original weight of packaging-film feedstock will be tracked as well as the concentration of polyethylene packaging incorporated into each successive batch of differentiated consumer product.
Tracking of the polyethylene packaging material will begin at hour-1 of its life through various repurposing cycles to end of life, where the packaging will be incorporated into a durable product such as synthetic lumber as one example. The intent is to demonstrate the high utility of polyethylene thin-film packaging, repurposed to live again, "re-created" into a new and valuable product-lives.
Loss in weight of the original packaging will be tracked through the circular cycle until all of the original packaging has been fully consumed for the last time. The presenter will also speak to the additives and processing conditions necessary to ensure the quality of the consumer products produced (using elevated concentrations of reprocessed materials). In addition, the presenter will share the concentrations of reprocessed materials used and review the physical properties of the recreated consumer products through to final end of life.
In summary, the paper addresses the concept of circular-cycling of polyethylene packaging into "recreated" consumer goods. The flexibility and benefits of versatile, repurposed, light-weight polyethylene thin-films will be demonstrated in this paper.
Takeaway:
Thin polyethylene films are very effective light-weight choices for primary, secondary and tertiary packaging (reduced cost, weight and volume reduction over many conventional packaging materials). In addition, these films also have high-potential for circular-life-cycle repurposing (by re-melting and forming) into new value-added consumer products. If we understand the potential of thin polyethylene films to be repurposed multiple times (to end of life), perhaps we are one step closer to capturing the inherent multi-life value of this type of packaging.
Biography:
Education: PhD, Chemical and Materials Engineering, Queen's University and HonBSc, Chemistry, University of Toronto.
---
Interactive
Session: Qualification Best Practices

Anthony (TJ) Rizzo

Senior Vice President
Cold Chain Technologies, Inc.
An independent group comprised of individuals from organizations involved in the life science supply chain for temperature-sensitive products has partnered to develop and publish technical guidance that defines a representative standard and drives standardization for the advancement of the industry. In 2018 the group completed a best practice guide on the use of reusable passive thermal packaging systems which was published as a USP stimuli article in March 2019. The group has since been developing best practice guidance on the operational qualification (OQ) process of passive thermal packaging. In this session the latest on the OQ best practice guidance will be presented and attendees will be asked to provide live feedback on the specifics.
Biography:
TJ has 13+ years' experience in all aspects of the global life-science supply chain with extensive understanding of temperature sensitive packaging, logistics, regulations and best-practices. At CCT, TJ is responsible for providing leadership, coordination, and oversight of all business development activities in addition to the operational and financial aspects of strategic initiatives including reusable solutions and global expansion. TJ also serves as CCT's Advisory Board Chair and is extensively involved in the industry at large as a member of various groups including the PDA PCCIG, ISTA Thermal Council and new industry guidance initiatives. He was a key member and co-author of PDA Technical Reports 46 and 52. TJ graduated from Pennsylvania State University with a bachelor's degree in Mechanical Engineering and has a M.B.A. from the University of Massachusetts.
---
Evaluation
of the Load Distribution of Corrugated Containers


Utilizing Pressure Mat
Technology

Ralph Rupert
Manager Unit Load Technology
Millwood, Inc.
The McKee equation has been the basis of corrugated compression for over 50 years. It was developed using panel bending theory and empirically fit to box compression data. However, it is only valid for a regular slotted container (RSC).
By utilizing pressure pad technology, the actual load distribution across the box panels can be measured. The pressure pad technology is a matrix of strain gauges that measure the load at each point of the mat. The pads are used in a wide variety of applications from automotive to medical. They have also been used in pallet research to evaluate the load distribution on pallet deckboards.
This research has focused on developing a technique to first evaluate the load distribution to the theoretical distribution found in the McKee equation. The second part of the research will evaluate the load distribution and development of a predictive equation for a bliss style box.
Takeaways:
Improvement in corrugated compression factors.
Encouragement of new technology to research corrugated compression.
Biography:
Ralph has worked in a variety of technical and research positions in the wide realm of packaging for the last 35 years including film, corrugated, and pallets. By combining all the materials of the unit load, he is a leading expert in the area of unit load transportation design and testing. He is active in several technical associations and is chair of the NWPCA Standards Committee, the US ANSI Pallet Standard Committee, and ISO TC51 Pallet Standards Committee. Education: Virginia Tech - Wood Science & Forest Products (currently pursuing PhD), University of Akron - Chemical Engineering (BS, 1979).
---
Retail Supply Channels for CPGs In India: An Evaluation of Handling,

Storage & Transportation in the Distribution Environment

Jay Singh
Professor & Packaging Program Director
Cal Poly State University, San Luis Obispo
While it leads the global retail opportunity index as the greatest under-served market in the world, the Indian logistics/supply chain sector has yet to even meet the requirements of the urban population due to challenges such as poor infrastructure, highly fragmented supplier base, complex systems of taxes & government regulations, ineffective usage of information technologies & communication, insufficient mature distribution channels, non-existent warehouse standards, and disorganized trucking operations. The general intended supply chains in India are fairly unique. This presentation provides summary details of the supply chain related distribution activities of 13 CPG manufacturers, retailers and e-commerce companies in India. While quite a few of the companies included in this study follow adapted versions of western supply chain models, a majority rely on fairly unique versions of the Indian legacy models.
Takeaways:
At present, the Indian logistics industry is highly fragmented and unorganized. Development of logistics related infrastructure, like dedicated freight corridors, logistics parks, free trade warehousing zones and container freight stations, are expected to improve efficiencies. Players in the Indian CPG retail sector must understand the evolving logistical landscape to take advantage of greatest under-served markets in the world.
Biography:
BS: Electrical Engineering (University of Pune, India), MS & PhD: Packaging Science (Michigan State University, USA). Jay currently serves as the President of the International Association of Packaging Research Institutes (IAPRI). He has served on the Global Board of Directors for ISTA and as the Division 1 Chair of Committee D10.18 of ASTM. Jay has published over 90 peer-reviewed articles, 70 articles in conference proceedings, 30 trade journal articles, 4 book chapters, coauthored 2 books and is an inventor on 4 patents. A number of Jay's publications have resulted in development/revision of numerous globally acknowledged packaging test standards such as ASTM and ISTA. In a span of 25 years, Jay has consulted with over 150 companies on various packaging related research projects in the automotive, pharmaceutical, medical, food, beverage, furniture, appliances and several other product categories. Having successfully undertaken numerous funded grants from state, federal agencies and industry, Jay was recognized with the Distinguished Scholarship Award in 2017 by Cal Poly.
---
Utilizing Virtual Reality to Implement Package Design and

Improve Consistency

Clint Smith
Product Manager
Pregis LLC
The current labor availability and retention challenges are impacting the importance of effective and consistent on boarding practices – particularly in high-turnover fulfillment positions. Makes sense right…the faster new employees get "up to speed" the quicker they deliver value to the business. From a packaging design standpoint, how do we bring our creations in the lab to life on the production floor, fulfillment center, or across multiple locations? As we all know, we can create the best package in a lab but if it is not assembled/fulfilled correctly, damages and other negative customer experiences can quickly add up. In this segment we will take a look at using Virtual Reality (VR) to decrease the new employee learning curve, bring lab designs to the production environment, and create a training platform that ensures repeatability across multiple locations.
Biography:
Education: Clemson University 2003 – BS Packaging Science with a minor in Business Administration. Professional Achievements: Led cross functional team to develop Pregis Inspyre Brand – industry first socially responsible packaging material in partnership with Uzima. Jointly fighting global clean water crisis. Led cross functional team to develop Pregis 360 VR – Virtual Reality platform for training and implementation of packaging challenges. Speaker at American Packaging Summit. Keynote speaker at Outdoor Power Equipment Association of America.
---
Multi-Axis Vibration Profiles for Pharmaceutical Shipping Studies

Tagore Somers
Consultant Engineer
Eli Lilly and Company



Jeffrey Chida
Consultant Engineer
Eli Lilly and Company
Shipping studies to confirm product quality through distribution are a pre-requisite for approval of pharmaceutical products and medical devices. To reduce cost and increase statistical confidence in these studies, Eli Lilly has developed a test facility capable of executing multi-axis vibration studies within a temperature and pressure controlled environment. Since industry standard vibration profiles are not available for multi-axis vibration, Lilly has developed multi-axis vibration profiles based on data recorded during domestic and international product shipments. This paper will discuss the methodology for acquiring and processing vibration data and the approach to creation and execution of test protocols using the Lilly profiles. The paper will focus on the current profiles for over the road trucks, but will include summary conclusions regarding data collected for transport by Ocean and Air as well as next steps planned to mitigate limiting factors in the process.
Takeaway:
1. Methodology for acquiring and combining data to create representative vibration profiles for execution on a multi-axis shaker table
2. Approach to combining the profiles to create shipping studies representative of a range of truck types and road conditions
3. Understanding of the limitations of PSD based testing and how they can be addressed
Tagore Somers Biography:
Currently leading the vibration testing program at Eli Lilly and Company. 15 years prior experience at Lilly working on Serialization, Medical Device Development and Facility System Engineering. 7 years at Raytheon in development and field application of mobile inspection robots and 8 years experience in development and evaluation of acoustic and inertial navigation systems for Woods Hole Oceanographic Institute and The Analytic Sciences Corporation. Earned a Master of Science degree from MIT based on infrared imaging for welding process control.
Jeffrey Chida Biography:
Education: BS Packaging (Michigan State University…Go Green!) Work History: 20 years at Eli Lilly and Company as packaging engineer in various roles.
---
Comparison Of Rotational Movement Measurement Techniques


Ricky Speck
Assistant Professor
Michigan State University School of Packaging
Multi-axis vibration testing has the potential to help solve package damage issues that single-axis testing cannot; however, understanding how to best utilize multi-axis testing requires 6 degree-offreedom (6DOF) measurement methods that are comparatively new to the package industry. 6DOF measurements include rotational motion along with 3-axis linear motion and there are multiple ways to obtain this rotational data.
For decades other industries and the military have used 3-point methods utilizing linear accelerometers arranged in predetermined positions relative to each other. One accelerometer acts as a reference point for the other two, and rotational motion is determined using calculations based on linear acceleration data between the points. There are downsides to this type of method; a large amount of space is required to set up a 3-point system, proper relative placement of accelerometers is critical, system noise and offsets can adversely affect calculation results.
Low cost single-point rotational sensors are widely used in video game controllers and smart phones, but only recently have been applied to rotational measurements in packaging dynamics. Literature comparing the performance of these sensors to the more established 3-point methods of rotational measurement is minimal and lacks adequate comparisons in packaging related use. This study is designed to help fill the information void by comparing these two methods for measuring rotational movement in both the lab and in the field, to understand what, if any, differences may exist in data obtained from these alternatives.
Takeaway:
An understanding of how different rotational measurement methods correlate to each other when doing 6DOF measurements in packaging dynamics field studies..
Biography:
Education: Ph.D. in Packaging from Michigan State University; master's degree in electrical engineering from Southern Methodist University; Bachelor degrees in engineering computer science and electrical engineering from Wichita State University. Professional Activities: Currently a faculty member of the School of Packaging at Michigan State University. Research interests include packaging dynamics/distribution testing, packaging environmental sustainability, and product/package life cycle assessment. Teaches undergraduate courses covering paper packaging, packaging machinery, and environmental impact of packaging, as well as graduate level courses in advance package dynamic testing and basic packaging materials.
---
The Economy's Impacts on Freight Movements


Todd Tranausky
Vice President, Rail and Intermodal
FTR | Transportation Intelligence
This session will present economic and freight data so that supply chain professionals will be better able to understand the external economic and freight-driven factors that impact their ability to move goods across the transportation system. A review of present conditions will also be included to help attendees benchmark their situation to the market.
Takeaways:
An understanding of how key economic drivers can impact how freight moves in the rail, truck and intermodal markets. A better understanding of how to structure your supply chain in light of the economic and freight-specific drivers acting upon it.
Biography:
Todd Tranausky is FTR's vice president of rail and intermodal services. He previously was Argus's North American transportation editor, responsible for overseeing the quality of Argus's existing transportation reports and leading the company's new product development in this area. Before he was promoted in January 2015, he was responsible for editing the weekly Argus Coal Transportation newsletter along with overseeing the Argus Rail Business publication that focuses on rail and shipper dynamics, critical rate data, rail costs, and regulatory and operational issues in the rail industry. Todd also assessed rail and barge rates for the movement of petroleum products for the Argus Petroleum Transportation Report. A Philadelphia native and diehard Philadelphia sports fan, he graduated Temple University with dual degrees in history and journalism. Todd has also worked as a sports reporter covering double-A baseball in New Jersey before joining Argus.
---
Sustainability
Goals and Root Cause Approach to Minimize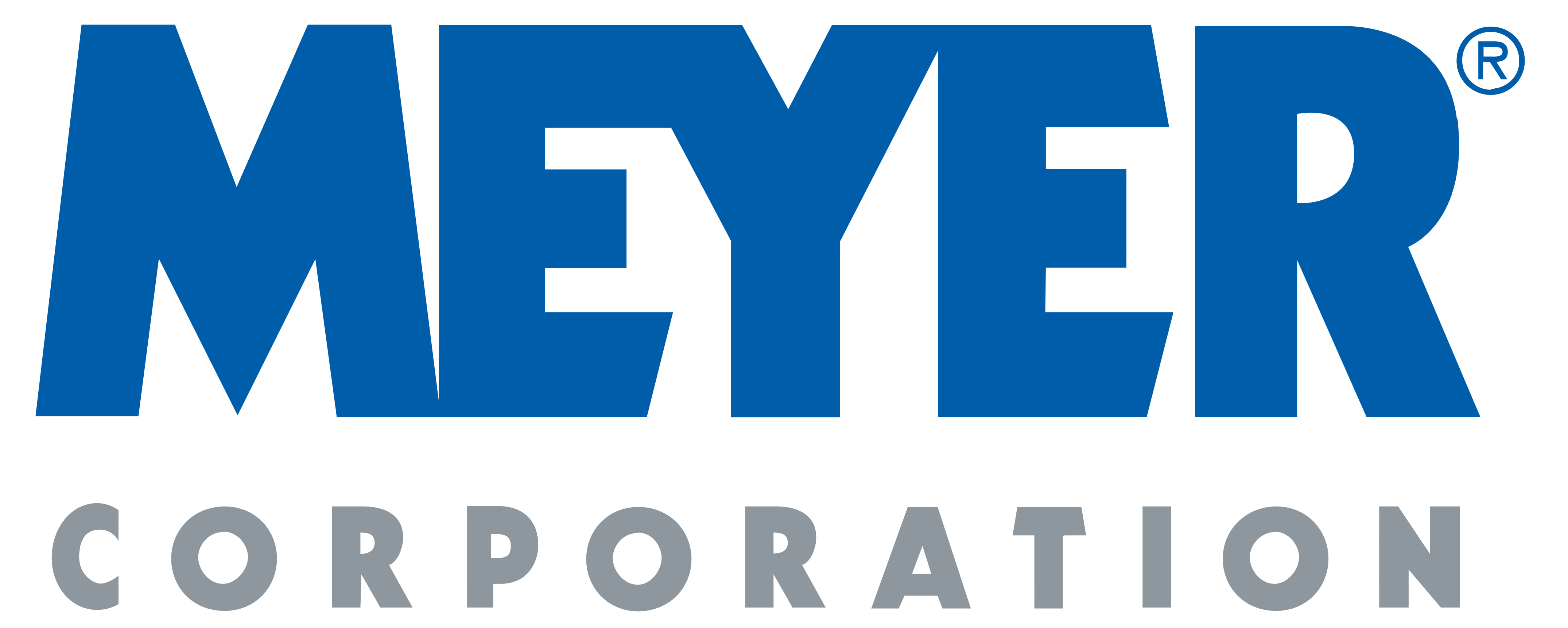 Global Carbon Footprint of Shipping and Handling of eCommerce
Packaging

Cosan Unuvar
Director of Tech, Appl & Quality
Meyer Corporation
The 'three R's' of sustainability are: Reduce, Reuse and Recycle. In that exact order, with the goal to Reduce as the primary objective. The intent should be, to be efficient with the use of materials, to prevent waste and to conserve natural resources as much as possible. Recycling is often not an efficient process. Additionally, recycling industry has been struggling recently due to the drop in prices for recyclable goods and due to the difficulties in obtaining uncontaminated collection, so it should be considered as the last resort before discarding something in the waste (landfill). Therefore, packaging minimization should be the main goal. In order to do that, the Root Causes for the highest impact accidents that damage packaged goods need to be identified. Once that's done, anybody that is involved in shipping and handling boxes can work towards fixing these outlying. As mentioned, these are rare & preventable accidents that should not happen often. But currently all boxes have to be designed and supported to survive such high impact drops. This goes against the idea of efficiency and preventing waste.
Advancements such as smart sensor technology and safe guards, are being made in shipping and distribution environments without sacrificing conveying and handling speeds. In most cases, fixes to existing equipment are practical and economical. Investments will certainly pay for themselves in the long run, with e-business taking over brick and mortar stores more and more every year. Related case study and examples will be discussed.
Takeaway:
Membership is encouraged to work and invest on technologies that will prevent high impact drops. This will result in minimization of boxes and will satisfy the main sustainability goal to Reduce materials.
Biography:
Cosan "Joshan" Unuvar received his B.S. in Metallurgical Engineering and Materials Science from Middle East Technical University (METU) in Ankara, Turkey. After relocating to the US for graduate studies, he received his Ph.D. in Materials Science and Engineering at the University of California, Davis. There, Cosan worked on a NASA project in reduced gravity (Zero, Lunar, and Martian) environments at the NASA KC-135 research aircraft (vomit comet). Cosan is also the Chair for the Engineering Standards Committee of the Cookware Manufacturers Association (CMA). Cosan also worked for Colorado School of Mines and was involved in projects for DARPA and NASA. Additionally, he worked on NSF and DOE projects and holds wide spectrum of interdisciplinary expertise, exceptional failure analysis, problem solving and paradigm shifting skills. Cosan is an optimization (continuous improvement, quality, and efficiency) oriented person with an innovative, perceptive and enthusiastic character.
---
How the Design of Unit Loads Impacts the Safety of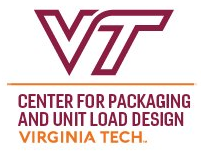 Supply Chain Operations - Lessons Learned from Accidents
Involving Unit Loads During Shipping and
Storage

Marshall White
Professor Emeritus
Virginia Tech
Examples from actual unit load performance failures will be described. Using the sometimes-tragic consequences of these failures, package and pallet designers will be reminded that safety is "job 1". The forensic procedures to determine the causes of these failures, will be described. The causes are typically classified as unit loads were miss-handled, improper unit load design, or a defective unit load design. Examples of each of these causes will be used to demonstrate how to operate safe unit load-based supply chains. Methods of accident prevention and mitigation will be described. This will include education, proper design procedures that include testing, use of standards, inspection procedures, and best practices for handling, storing, and shipping unitized products.
Takeaway:
Reminding attendees that safety should always be assured when designing components of product supply chains. How to include safety in your design process, while still focusing on efficiency and sustainability.
Biography:
Professor Emeritus at the Virginia Tech, Department of Sustainable Biomaterials, Blacksburg, Virginia, and a graduate of Colorado State University and Virginia Tech with B.S., M.S. and Ph.D. degrees in Wood Science and Forest Products. He is past Director of the Pallet and Container Research Laboratory and Center for Unit Load Design at Virginia Tech. He established the Packaging Systems and Design undergraduate and graduate degree programs at Virginia Tech in 2006. He served as Chair of the ANSI/MH1 committee on pallet Standards and Head of the US delegation to the ISO TC 51 committee on International pallet standards. He is a member of ASTM D10.
---
The Intersection of Packaging and Technology


Matthew Wright
Founder & CEO
Specright
For over 20 years, Matthew Wright traveled across the country selling packaging to businesses both large and small, watching everything you can imagine be made, and seeing firsthand the colossal shifts in industry that affect us still today. In this talk, Wright will discuss the evolution of the packaging industry, the challenges he encountered along the course of his career, and how new technology is helping companies manage packaging complexity and reduce waste by harnessing the power of digital specifications.