2018 TransPack Speakers
The following speakers presented at ISTA's 2018 TransPack Program held March 20-23, 2018 in San Diego, California.
---
KEYNOTE SPEAKER:
Packaging in the Fourth Dimensions


Brian Wagner
Senior Director
Ameripen
Brian has proudly served the Packaging Industry for over three decades, challenging our thinking, and bringing resources, insights and solutions to help packaging earn a "seat at the table" - in 2017, he stopped that Pursuit. Instead, he is bringing others to Packaging's Table. Brian will challenge us again with insights and perspectives based on his firm, PTIS's foresight-driven, 20 years leading Future of Packaging programs. You'll be exposed to the PTIS Integrated Packaging Value Model, Good VUCA, the 4th Dimension of Package Design and examples of Digital Transformation changing the packaging world as we know it…and challenged to apply insights to your job to benefit you and your company.
Biography:
Brian Wagner's 30-year professional career as an entrepreneurial business and technical leader spans PTIS as co-founder, HAVI, Kellogg's, Sara Lee, Multiform Desiccants, Carton-Craft Corp., Burger King and General Foods. Brian has been recognized for his service to the industry, including: ISTA awarded Brian the 2017 R. David LeButt Packaging Education award; In 2016, Brian received the Reister-Davis-Brody Lifetime Achievement in Food Packaging award; In 2008, he was inducted into the Michigan State University School of Packaging Hall of Fame and was recognized as 2008 Western Michigan Business Review – Thought Leaders. He has contributed to numerous industry journals and publications, including the 2012 book, Creating Value Through Packaging. Brian currently serves as Director of AMERIPEN (the American Institute for Packaging and the Environment), Executive-in-Residence at Arizona State University's WP Carey School of Business, Board of Advisor at Cal Poly San Luis Obispo Packaging program, and board of the ARK Angel Network, a 501c3 he co-founded with his daughter helping at risk kids through education. He earned a Bachelor of Science degree in Packaging from Michigan State University.
---
How to Develop a Sustainable Packaging Strategy


Jan Gates
Principal Packaging Engineer
Adept Packaging

Sustainability is one of the hottest topics in the packaging industry today. More major retailers are issuing mandates for brand owners to make packaging more environmentally friendly. It is important to consider the impact of sustainability on distribution channels and transit.

There are many factors to consider when developing a sustainability strategy for packaging and this presentation will explore the requirements, steps, and benefits to consider when developing a sustainability packaging strategy, such as:
Meeting retailer requirements (Wal-Mart score card, Target, Amazon).
The impact of sustainability methodologies such as use of recycled materials or light-weighting on distribution channels -Alignment with Corporate Social Responsibility strategies.
Meeting consumer requirements/wishes (becoming increasingly important to consumer purchase decisions).
Cost savings (sustainable solutions may be more cost-effective solutions).
Provide a consistent framework for packaging sustainability across brands and the company.

Takeaways:
Benefits of sustainable packaging on transport/distribution channels and overall impact.
Benefits of having a sustainable packaging strategy.
Important components and considerations to build into a sustainable packaging strategy, particularly when thinking about distribution and transport.
Overall effect a sustainable packaging strategy can have on the company.
---
Lessons From 20 Years as a Packaging Engineer


John Blanck
Senior Design Engineer Handling and Transport Systems
ASML
4 Mini Case Studies of Packaging Development Projects Emphasizing Testing, Instrumented Field Shipments and Sustainable Packaging.
Takeaway:
Test Early and Test often: The ability to rapidly test prototype designs enabled this design to be introduced without delaying new product introduction.
Going green requires initiative; you cannot improve in this area by continuing to do what you are doing.
Your knowledge of testing methods and equipment are a valuable asset to your company that can help improve your products as well as your packaging.
Improving the product is always preferred over improving the packaging since that is what the customer is paying for.
A lab is a great place for doing tests, it is the best place for doing experiments.
Lead with data: Finger pointing and indecision was put to a stop in the presence of data.
Work as part of the larger team: Field data collection would not have succeeded without the participation of our manufacturing and field service teams.
Rely on your suppliers: I had great assistance from the sensor manufacturer in processing and correlating the data.
Be a part of the community: No one has all the information needed to resolve all their problems.
The ISTA community has always been very generous in sharing their knowledge and experience to resolve multiple questions over the years.
Biography:
Education: BS Industrial Engineering Technology, Southern College of Technology Professional Achievements: Awarded Patent for Packaging Design
---
Utilization of Multi-Axis Vibration Test System to Evaluate Unit Loads


Kyle Dunno
Director, Transport Packaging
Atlantic Packaging

This presentation will describe an approach to evaluating unitized loads using a multi-axis vibration test system. Reviewed will be the acquisition and analysis techniques for characterizing and developing test profiles to drive the vibration system. The presentation will provide a comparison of different vibration test methods and how closely they correlate with collected field data. The comparison will use quantifiable approaches where stretch film compressive forces are used for correlation.
Takeaway:
Data collection technique for reproducing multi-axis vibration testing.
Comparative analysis of single and multi-axis vibration testing.
Benefits of multi-axis vibration for the packaging industry
Biography:
Education: B.S. and M.S. Packaging Science, Ph.D. Food Technology, Clemson University Professional Activities: ISTA, ASTM, IFT, NIPHLE Professional Achievements: CPLP Professional
---
Leading in the Muddy Middle


Robby Martin
Sr. Engineering Project Manager
Bush Bros.

Innovation efforts are going on everywhere. Organizations are scrambling to innovate for e-commerce and other changes in the CPG consumer space. But, much of what is required from new consumers today, is new to many legacy businesses with tried-and-true processes and methodologies. What happens when you're trying to change, but your efforts just seem to be creating confusion? Anybody feel lost yet?
Takeaways:
This presentation will provide some insights from a manager that has been leading in an arena of uncertainty for several years.
Takeaways will include:
1) Key points to keep in front of your teams in times of uncertainty.
2) Perspective and balance about short and long-term needs and requirements.
3) What role does attitude play in leading?
4)How to lead when most of those around you don't report to you Leading is hard!
Leading in the middle of chaos and uncertainty is even harder! But, leading well in these times can provide some of the greatest rewards to the organization, and to the individuals involved.
Biography:
Education: BS Industrial Engineering Technology; Southern Tech; Marietta, GA. Professional Activities: Member of IOPP, ISTA, and PMMI's Packaging Mangers' Council. Professional Achievements: Presenter for ISTA, IOPP, PMMI, and other industry conferences.
---
Evaluation of Stability of Unit Loads for Tilt and Shock


Events During Distribution

Jay Singh
Director
Cal Poly Packaging Program
This study was undertaken to address the current need for establishing test methodologies towards observing a unit load's overall stability during transportation and handling related activities commonly experienced in the distribution environment. With this goal, this study developed two test methods as well as apparatus/measuring tool to observe a palletized load's overall stability.
Takeaways:
Collectively, the two test methods provide valuable test procedures and insight towards understanding a unit load's response to shocks and shifts commonly experienced during distribution related activities. Packaging engineers should be able to appropriately develop and/or validate unit loads of packaged goods utilizing the new test methods.
Biography:
Education: BE in Electrical Engineering (India), MS & PhD in Packaging Science (MSU). Activities: Professor and Packaging Program Director at Cal Poly, San Luis Obispo. Over 22 years of experience in distribution packaging related instruction and R&D. Professional Achievements: Over 90 peer-reviewed articles. Over $3.5 million in research funding. 4 patents. 3 books. Contributed to development/modification of numerous globally acknowledged packaging performance test standards. Member of Global Board of Directors for ISTA. President of International Association of Packaging Research Institutes (IAPRI). Recently established the Packaging Value Chain Research Center and a new M.S. Packaging Value Chain degree and Professional Certificates program at Cal Poly.
---
Influence of Design on Corrugated Fiberboard Container


Bulge Under Compression

Nolan Newland
Student
Packaging Program, California Polytechnic State University

Adrian Rico
Student
Packaging Program, California Polytechnic State University
Corrugated container bulging impacts the packaging industry by affecting pallet load destabilization, compromising container strength, and vibration damage. Bulging changes the geometric shape of the container, causing the palletized load to take up more space than anticipated. This causes the stretch wrap to contact other surfaces during transit which leads to tears and further unit load destabilization. The purpose of this study is to identify a relationship between bulging and container design elements such as styles, dimensions and material. The findings of this study will assist packaging engineers to reduce material usage, maximize container stacking strength and rigidity. The study is intended to showcase the significance of quantifying container bulge towards developing optimum distribution packages.
Takeaways:
Packaging engineers will have a way to quantify and predict package bulging. The methodology can be used to assist the industry in selecting optimum corrugated fiberboard containers towards minimizing undesirable bulging related issues in distribution related activities.
Nolan Newland Biography:
Nolan is a fifth year student-athlete majoring in Industrial Technology & Packaging with an expected graduation date in June of 2018. Nolan's two internships, assorted class projects, and volunteer experience has helped to develop his skills in sustainable distribution package design, package testing, and project management. The challenges Nolan encounters in time consuming projects and group work has allowed him to apply what he's learned in his career as a division 1 NCAA athlete. Nolan has spent the past 5 months collaborating with two other students to study the effect of a tape liner and it's ability to prevent bulging in containers.
Adrian Rico Biography:
Adrian is a 2nd year transfer from Cuesta College, studying Industrial Technology and Packaging with an expected graduation date of June 2018. During his time at Cuesta College he obtained two associates degrees in Mathematics, and Business Administration. He was born and raised in Santa Paula, CA a small agriculture town known for its citrus produce. Adrian hopes to carry his knowledge he has obtained from his time at Cal Poly into the packaging world. During his last two quarters he has worked along side two other Cal Poly Industrial Technology and Packaging students, Aaron Cross and Nolan Newland, on their senior project which is focused on studying the effect of tape liner and its resistance to bulging in packages.
Other contributors to this project:
Aaron Cross Biography:
Aaron is a 4th year Industrial Technology & Packaging Student student at Cal Poly with a concentration in packaging. He grew up in Marin County and moved to San Luis Obispo to explore his fascination with packaging design and graphics. Over the past two quarters he has been working on his senior project with two other students studying the effect of tape liner on bulging of corrugated fiberboard boxes.
Jay Singh and Koushik Saha, Packaging Program, California Polytechnic State University.
---
How To Get Your Project Approved: The Business Case Matters


Nancy Matchey
Vice President, Packaging Optimization
Chainalytics

Kyle Ous
Manager, Packaging Optimization
Chainalytics


As Packaging Engineers, we understand why various new packaging solutions are important to the success of business. However, presenting aspirations for innovation and continuous improvements are sometimes lost in a weak approach and less than effective communications. We will describe various initiatives and the aligned hot buttons that matter to the business leaders.

Takeaways: We will share a data driven approach to grabbing the attention of your internal decision makers, gaining support and delivering results.

Nancy's Biography: Education: B.S. - Package Engineering, M.B.A. – Marketing. Professional Activities: IOPP Member, AMA Member, Drake University Advisory Council, Shopping for strategic volunteering opportunities within the packaging industry. Professional Achievements: Held professional positions all along the packaging materials supply chain; Corporate packaging engineer, print production & folding carton sales, graphics strategic marketing leader & product category management. Owner of Repeatable-Results consulting firm.

Kyle's Biography: Education: B.S. Business - Packaging and Supply Chain Management from UW-Stout. XSeries Certificate in Supply Chain and Logistics Management from MIT. Professional Activities: Member of IOPP, CSCMP, APICS. Professional Achievements: Certified Packaging Professional.

---
Innovation in Sustainable Protective Packaging


Daniel Beauregard-Long
Chief Operating Officer
Corruven Inc.
Joint presentation by: Daniel Beauregard-Long, COO at Corruven Inc. and Troy Nye, Packaging Engineer at Lifetime Products Inc.
The presentation will cover Lifetime's and Corruven's experience in partnering to improve packaging design for large and bulky items.
Key points:
1) Improve sustainability by reducing EPS foam usage.
2) Increase product-package performance to reduce damage rates (retail and ecommerce).
3) Reducing total costs of packaging to be more competitive.
The presentation will cover testing techniques, tools, and managing expectations between partners. In addition, it will cover opportunities and pitfalls of partnering with your supplier.
Takeaway:
New opportunities to improve the sustainability of packaging, tools to assess total cost of packaging, opportunities/pitfalls in client/supplier partnerships.
Biography:
Education: McGill University
---
Optimisation of Biodegradable Bioplastic Film Packaging Size for

Fruits and Vegetables Using a Numerical Model for Transpiration and Respiration Processes

Alexander Bardenstein
Product Manager
Danish Technological Institute
Biodegradable bioplastic films usually exhibit high moisture transmission rates limiting the extent of their application for food packaging. Optimal storage conditions for fresh produce can however be achieved with the permeation properties these films provide. This is because fruits and vegetables require a high but well-defined moisture content (between 90-95% equilibrium relative humidity (ERH) for the majority of products) in the headspace. The new compostable bioplastic materials intended for optimal storage of fresh produce has been recently developed at BASF SE. These films are manufactured from a lesser part of PBAT poly-(butylene-adipate)-co-(butylene-terephthalate) and a greater part of PLA. Their oxygen transmission rate is comparable to that of polypropylenes but moisture permeation is an order of magnitude higher. The use of such materials to provide a headspace composition for optimal storage requires considering respiration, transpiration and permeation processes to match the necessary ERH and simultaneously support aerobic respiration of the produce. To estimate the necessary packaging film area, a model was developed, which is based on numerical solutions of non-linear transport equations describing permeation of gasses across the film and respiration and transpiration of the product. The model is meant to simplify the choice of packaging film parameters and area for fresh produce packaging and facilitate the longest possible shelf life; it is meant to be used on-site.

Takeaway: The developed computational model enables both optimization of film area for packaging of fresh produce and a reliable forecast of products' shelf-life. Practical examples of computer-aided optimization of packaging for grapes, tomatoes, mushrooms, carrots, Brussels sprouts etc. will be given.

Biography: Education: M.Sc. Eng. Phys. (1988), Ph.D. Phys. (1996) Professional Activities: R&D and consulting in packaging materials.
---
Sustainable Flexible Packaging


Larry Effler Ph.D.
Development Scientist - Performance Packaging TS&D
DowDuPont Inc.
Flexible packaging has been increasing in volume replacing more traditional rigid formats such as glass jars and steel cans. While this flexibility provides benefits such as lighter weight and easier opening, it can provide challenges in secondary packaging and transportation. In addition, many flexible packages are made from films which utilize multiple layers of different materials. Often these materials are dissimilar and form incompatible melts upon reprocessing. This renders these films and the packages made from them unsuitable for mechanical recycling. New technologies that allow for either the recycling of multilayer flexible films or energy recovery will be discussed as will the importance of transportation packaging and safety in sustainability.
---
Pharma Packaging Through Single Parcel Shipments


Sameer Upadhyaya
Head of Technology, Global Packaging Department
Genetech Inc.
This presentation provides results from a comprehensive data measurement study that analyzed the shock and impacts observed by two different sized packages in the single parcel distribution environment of Roche distribution in six countries within North America (N A), Europe (EU), Latin America (LATAM) and Asia. A total of six round-trips (equivalent to 12 one-way trips) shipments were conducted in each country. For the large package, the orientation of package during transit was also recorded in four countries. The orientation information can be very useful for evaluation of the performance of a passive thermal shipping system since the orientation of package can lead to a difference in performance.
---
Runaway - Transport and Shipping of Lithium Ion Batteries


Bill Green
Senior Technical Staff Member (STSM) - Distribution Packaging Technology
IBM
Lithium ion Batteries have become almost indispensable in today's society. Everything from our phones, tablets, and computers to our cars, toothbrushes, even our cigarettes are now powered with Lithium ion batteries. But these famous batteries have also become somewhat infamous due to several high profile incidents. We have all seen the spectacular explosions of phones in pockets, hoverboards in driveways, and even catastrophic plane crashes, all of which have been attributed to thermal runaway events from Lithium Ion batteries. As a result of this ICAO and IATA have classified these batteries as Dangerous Goods, and have set rules for labeling, packaging, and types of aircraft that can ship them. This presentation will go through how IBM has navigated the changing landscape surrounding the transport of Lithium Ion batteries and our products that use them.
Takeaway:
Understanding of ICAO and IATA's roles in air transport and how to find the rules and regulations
Overview of rules ICAO and IATA rules for transport of Lithium Ion Batteries, as well new rules published in 2017 of the IATA Dangerous Goods Regulations 58th Edition.
Explanation of the causes of thermal runaway in Lithium Ion Batteries
Future possibilities being proposed by the SAE G-27 Lithium Battery Packaging Standard, that will govern package testing rules for batteries
---
Shipping Damage Data Analytics using AI (Artificial Intelligence)


like "Watson Analytics"

Sharon Spaulding
Packaging Engineer
IBM

This presentation will show how using new AI tools like "Watson Analytics" can glean Shipping Damage trends and other focus areas for Packaging and Supply Chain improvements given structured shipping data. This process can be very time consuming and daunting if done manually. These new tools can create informative insights much easier and faster by "asking questions" and then creating logical visualizations with little effort.

Takeaways:
Learn easier and faster ways to analyze structured data. These new intelligent tools allow for the user to realize trends in areas possibly not looked at before given the ability and ease to compare parameters. This can cut the time in half it normally takes to analyze data with traditional mean
---
Test Evaluation Technology of Transport Packaging


Zhi-Wei Wang
Professor & Assistant President of Jinan University
Jinan University, Packaging Engineering Institute
There are a large number of packaged products damaged in logistics. At the same time, however, a lot of waste of resources occurs because of excessive packaging protection to products. Thus, packaging assessment in laboratory is an important task, which can effectively protect products, optimize packaging and save resources. Focusing on the test evaluation technology of product transport packaging, the paper reports the latest research progress of Jinan Transport Packaging Group in the signal acquisition and analysis of random vibration in logistics, the simulation method of laboratory vibration signal and the accelerated vibration testing technology of transport packaging.
(1) Vibration signal acquisition and analysis in logistics. Five type of vehicles are chosen for vibration measurement with different payload, speed and road type in South China. The vibration levels, power spectral density, probability density distribution and vibration characteristics of those measured vibration signals are analyzed. Assessment and comparison with other measurements in China distribution environment are presented.

(2) Signal simulation and reconstruction in laboratory. A approach called "Shock Extraction Method" for random vibration simulation of transport packaging is introduced. This method decomposes the original signal into a series of approximate Gaussian vibration segments and a shock segment. Simulation comparison between the " Extraction Method" with other simulation methods is evaluated in both time and frequency domain.

(3) Accelerated vibration testing technology of transport packaging. A more practical method in engineering for accelerated random vibration testing of packaged product is introduced. The method is based on the response acceleration PSD of component which is easy to measure, and is suitable for the different fatigue models.
Takeaway:
Accelerated vibration testing results for typical packaging failure.
Biography:
Education: Ph D Professional Activities: Packaging Education & Research Professional Achievements: Professor Wang is the deputy director of the National Steering Committee of Universities Education for Majors in Light Industry Category, and the director of the National Steering Sub-Committee of Universities Education for Major in Packaging Engineering, Ministry of Education. Professional Achievements: Established a complete talent training system for the undergraduates, postgraduates and doctoral students majored in packaging engineering in Jiangnan University and Jinan University, and cultivated the first batch of doctoral students majored in packaging engineering in China. Won the second prize of science and technology progress of National Department of Aeronautics and Astronautics, and the first prize of science and technology of Guangdong province.
---
Comparison of Vibration Simulation Methods (SDoF vs MDoF)


on Light Weighted Distribution Packaging

Ricky Speck, PhD
Assistant Professor
Michigan State University School of Packaging





Patrick McDavid
Instructor
Michigan State University School of Packaging
It is theorized that light weighting packaging systems for improved sustainability and cost efficiencies, combined with the traditional simulation practice of emphasizing only single-axis, vertical vibration in design and testing, has resulted in changing the influence of vibration in other degrees of freedom from a secondary concern to a primary concern. This study is on the performance of light weighted versus non-light weighted containers using vibration in varying degrees of freedom to better understand how light weighting of containers affects distribution damage, and how to counter the impact of multiple degrees of freedom of vibration without losing the advantages of sustainable design.
---
When is it Time to Make the Move to an Omni-Channel Pack?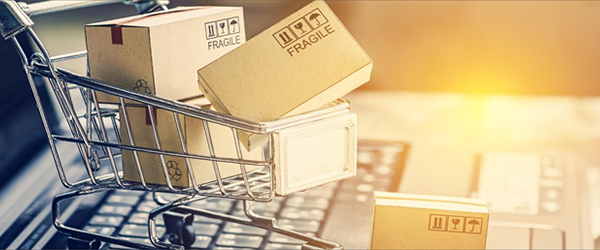 Michael Gorges
Executive Sponsor
More from Less
Design primary packaging that can withstand the 'last mile', so that the only prep required when fulfilling a new order is to attach a label and ship it. Yes, that means your product ships from the original manufacturer in more robust packaging that might be more than is needed. But it might be worth it…
How do you determine if it is?
We call it the "inflection point". The idea itself is straight forward. Is the cost of shipping it from say Asia in parcel-ready packaging cheaper than the total cost to prepare it for ecommerce shipping in your fulfillment center?
Total cost is the key word here. "Preparing it for shipment" for this final leg of the journey means air pillows, bubble wrap, and/or packing peanuts, likely over boxing, all of which translates into added cost, time, and potentially lots of packaging that frustrates the consumer when they must dispose of it.
Takeaways:
How to determine when is the 'right time' to make the switch?
What are the benefits/risks of moving to or not moving to an omni-channel package?
How to lead the charge before trying to play catch up.
Keeping the end consumer at the forefront of your decision.
Biography:
Education: MBA with Operations Concentration, Bachelors in Mechanical Engineering.
---
Packaging and Logistics Sustainability for the 21 Century

Paul Singh

President
Packaging Forensics Associates, Inc.





Kevin Smith

Logistics Management Specialist
Military Packaging Professional
USMC (ret.)
The desire for sustainable packaging is moving forward at an incredible pace. Bringing organizations together to discuss best practices is necessary. In the 21st Century packaging design, and materials used must consider functionality, safety, disposability, reusability, and biodegradability while reducing the cost of packaging and logistics.
Packaging integrity in the logistics chain utilizing various modes of transportation by (air, land, & sea) is required to perform at the highest level because of its exposure to excessive (rough) handling, extreme (shock, vibration, & weather, conditions) throughout the worldwide logistics chain. Damaged packages violate the consumer's integrity in the industry's ability to prevent potentially harmful or dangerous events from occurring to human health or the environment.
In addition, additional administrative costs needed to address replacement and replenishment of damaged product, handling returns, customer dissatisfaction, as well as additional logistics costs all lead to increased debt.
The presentation will compare brick and mortar chains like Wal Mart and Costco distribution to their e-commerce counterparts as well as trends by Amazon and Alibaba.
Takeaway:
A debate on the pros and cons in the growing competition and environmental concerns based on distribution packaging materials.
Paul Singh Biography:
Education: Ph.D., (Ag. Engg) MS, (Packaging), BS (Honors - Mech Engg). Activities: ASTM, IAPRI, ASSE, ASME, ISTA, IOPP, NIPHLE, ISO, WFLO. Achievements: Military Packaging Hall of Fame, ASTM Award of Merit, Fellow IOPP and ASTM.
Kevin Smith Biography:
Education: Ph.D., 2019 (Leadership), MS (Business), BS (Honors - Management), Certifications: Lean Six Sigma Black Belt and Executive Supply Chain Management. Activities: NIPHLE, IAPRI, NDTA. Past President (NIPHLE), Advisory Boards: NIPHLE, USMC, ILSI, and Cal Poly State University. Achievements: Meritorious Service Medal, Navy and Marine Corps Navy Achievement Medal, Iraq Campaign Medal, Logistics Achievement Award (NIPHLE). The Department of Defense (DOD) Packaging Achievement Award. The Certificate of Merit (DOD) Packaging Management Program Award and the (DOD) Packaging Excellence Award.
---
Let's Fix Re-Packing


Michele Barone
Managing Consultant
PA Consulting
We consumers are used to getting what we want, when and where we want it - we expect variety and convenience.
For the consumer goods sector, this is resulting in a growing amount of non-standard formats, small portions, increasing ecommerce demand and delivery options, always new and appealing products and packs designs, flashy retail promotional packs and displays.
CPG companies struggle to cope with such a growing amount of pack formats, resulting in an exponential increase in product repacking – products are unpacked and repacked (usually manually by contractors) to adapt to the consumer needs.
For some organizations this can be up to 30% of the volume, rapidly eroding margins and increasing packaging waste. This trend is unsustainable, from business and environmental perspectives.
We will share examples of our projects and other provocative ideas to fix the repacking problem. We will include short term fixes and medium term transformational solutions.
Takeaways:
We will share technical and operational solutions to reduce repacking cost and waste for consumer product companies.
Biography:
Education: Master in Engineering & MBA.
---
Effects of Social Media and Packaging on e-Commerce Shippers


Ryan Germann
e-Commerce Segment Manager
Pregis
Today, many companies build their brand primarily though their online interactions with customers and the packages that arrive at their customers doorsteps. The importance of brand is increasing due to competitive pressure from the largest retailers, disruptors, and store brands. As a result, businesses are looking to own their brand experience to drive future sales. A key component of the brand experience is protective packaging to capitalize on the unboxing experience and reduce the occurrences of negative customer experiences. This session will dive into the quantifiable value provided by delivering a positive customer experience and its impact on future sales.
Takeaway:
e-Commerce trends
e-Commerce segment priorities in regards to protective packaging.
Customer experience and impact on future orders.
Groundbreaking research quantifies emotional response to damage.
---
E-commerce Packaging in 2022: Future Winners and Losers


in this Critical and Evolving Retail Channel

Ciaran Little
Director of Operations – Americas
Smithers Pira
This presentation will discuss the size and impact of e-commerce over the next 5 years, and will deliver insights and direction on the following:
Implications for brands and retailers by end use sector.
Packaging winners – where will e-commerce create the biggest opportunities?
Packaging losers – which segments of the packaging industry are most at threat?
Preparing for your e-commerce future.
---
Stability Palletised Corrugated Packaging in Modern Supply Chains


Gérard van den Boogaard
Expertise Manager Supply Chain
Smurfit Kappa Development Centre
The main challenges of modern supply chains are managing the volatility, adapting to the omni-channel consumer and becoming more sustainable. In any supply chain scenario palletized packaging plays a role, however, the boundary conditions are changing rapidly. Mixed loads, stacked pallets, repacking, etc. are no longer the exception to enable producers managing the ever-increasing supply chain complexity.
The higher requirements on pallet handling puts more and more pressure on the stability of palletised corrugated packaging. Palletised corrugated packages should be stable in any supply chain to avoid logistic problems, health and safety hazards and product damage.
The traditional way to find out if the is a trial (and error) shipment or a test. With today's potential risks and time pressure this is not sufficient anymore. Combining the results of scientific insights, intensive testing and practical experience enabled us to develop a predictive tool to assess the stability of a palletised load. The tool helps to increase the speed and risk assess the palletized load, a critical step in today's volatile supply chain.
---
E-Commerce's Effect on Packaging for Medium to Larger Goods


Jim Lowry
Director New Business Development and Technology
Sonoco

Understanding how E-Commerce is influencing and effecting packaging decisions for medium to larger goods, along with some approaches to help understand and resolve damage issues
Takeaways:
Method and tools to understand the effect that E-Commerce damage is having on your total business. Possible ways to look at reducing damage from E-Commerce shipping methods.
Biography:
Education: Industrial Design Degree Auburn University. Professional Activities: 30+ years in product and business development. Professional Achievements: Developed and launched quite a few successful new products. Currently have over 75 Patents.
---
A Holistic Approach to Reducing Transportation Damage


Jeremy Kell
Load Containment Specialist
Veritiv

James Stanley
Regional Design Manager, Northeast
Veritiv
Discover innovative ways to reduce breakage, damage and loss through packaging design, materials, load containment, testing and monitoring, and more.
Takeaways:
(1) Design: Taking a disciplined approach to structural design, material selection, shipping density, testing, and planning.
(2) Load containment: Determining the best methods and materials to secure your pallet loads.
(3) Testing and monitoring: Measuring and monitoring the performance of your primary, secondary, and tertiary packaging.
(4) Case Study
Jeremy Kell Biography:
Education: BS, Packaging – University of Wisconsin.
James Stanley Biography:
Education: AAS, Graphic Design - Eagle Gate College, AAS, Business Administration - LDS Business College. Activities: Member of IoPP.
---

Analyzing Field Environments to Validate Old Test Methods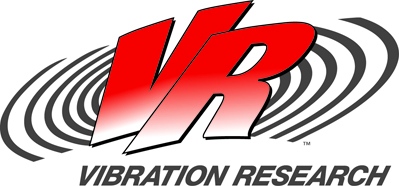 and/or Generate New Test Methods
Jade Vande Kamp
Training & Education Coordinator and Sales Engineer
Vibration Research Corporation
Is a current test method valid? Are there other tests that could better represent a products end-use environment? How can existing test methods be compared to real world measurements? These questions are becoming more common in the testing industry. Creating the perfect replication of all the field environments a product may be exposed to is a time-consuming task, but undertesting a product can have severe repercussions in the future.
In this case study, a product has a known failure mode that occasionally occurs in the field, but never is replicated in the current laboratory testing methods. The overall goal is to generate a test that is more representative of the real-world and in turn, replicate the failure mode observed in the field. There are several comparisons completed throughout the study. First, the original test method comes into question as we compare the response of the product during vibration testing to the actual field recordings. Second, a new test is developed based on the input vibration of a variety of field environments the product is exposed to. Finally, the new test is validated by comparing the product's vibration response to that of the field environment and replicating the same fatigue failure observed in the field via the new test in the laboratory.
---
Econometric Model of the Impact of Pallet Size Selection on the Cost of Operating Supply Chains Between Asia and North America

Marshall (Mark) White

Past President of White and Company LLC. White and Company LLC
Professor Emeritus at the Virginia Tech, Department of Sustainable Biomaterials
Virginia Tech
A model was developed to predict and compare the costs of using different size pallets in the supply chain between North East Asia and North America. The efficiency of three (3) different but common pallet sizes was studied.
These are:
the 1200 x 1000mm pallet used commonly throughout the world,
the 1100 x 1100mm pallet used in Japan and Korea, and
the 1219 x 1016mm (40"x 48") pallet used in USA and Canada.

Key decision variables in pallet size selection include floor space utilization of container or trailer, reusability of the pallet, labor cost of re-palletization in destination country, and the pallet deck area occupied by the packaged product.

Results indicate that when the packaged product occupies 100% of the pallet deck the lowest cost pallet size to use in the supply chain will be the pallet size commonly used by the destination country. If the packaged product occupies less than 85 to 95% of the pallet deck of the pallet size predominantly used by the destination country, the pallet size of the country of origin may be a better choice. Also, the use of a two pallet size system, such as an 1100 x 1100mm pallets for sea transport and 1219 x 1016mm pallets for inland transport of North America, is not recommended. While using two pallet sizes can reduce transportation costs due to high floor utilization of the container used, the increased labor cost of re-palletization offsets the decrease of transportation costs. Optimizing pallet size selections can reduce physical distribution costs by 5 to 6% per metric ton of shipped product.

Takeaway: As we begin the shift from floor loading containers to palletizing, The impact of the different size pallets used within different regions of the world on global supply chain costs must be understood. In this presentation those cost impacts are estimated.

Biography: Education: Colorado State University and Virginia Tech with B.S., M.S. and Ph.D. degrees in Wood Science and Forest Products. Professional Activities: Past Director of the Pallet and Container Research Laboratory and Center for Unit Load Design at Virginia Tech. Served as Chair of the ANSI/MH1 committee on pallet Standards and Head of the US delegation to the ISO TC 51 committee on International pallet standards. Member of ASTM D10.