Announcing ISTA TOUCHPOINTS, E-retailer Fulfillment Publication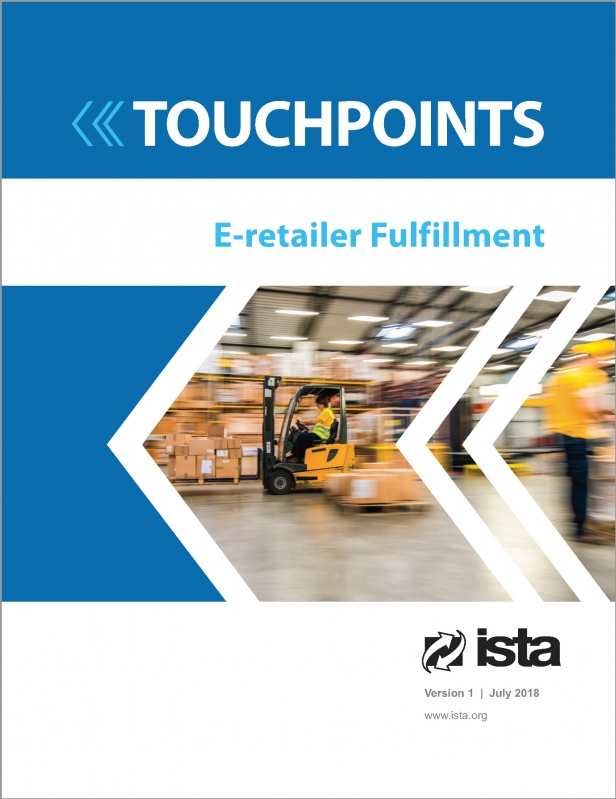 ISTA is pleased to announce TOUCHPOINTS - E-retailer Fulfillment, a resource providing a look into the e-commerce retailer supply chain environment to gain additional insight into handling practices and utilized materials.
The e-commerce supply chain disrupts the traditional brick and mortar retail store journey resulting in longer transit legs and more touches for packaged-products as they travel to their ultimate destination. Gaining an understanding of these touch points, and the resulting hazards they pose to packaged-products, as well as the common practices employed by e-retailers is critical to designing optimized packaging for this supply chain.
As a step toward addressing these concerns, ISTA brought together an exploratory team of predominant e-retailers and brand owners to discuss questions and concerns relative to the e-commerce supply chain. TOUCHPOINTS - E-retailer Fulfillment is a summary of detailed questions that were addressed by e-retailers coupled with an analysis of how the insight could be leveraged during the packaging design process in conjunction with laboratory testing.
DOWNLOAD NOW
Available to ISTA Members at no cost. Ensure you are logged into the ISTA website with your member account.