Welcome New Board Members!
We are pleased to announce the election of three new members to ISTA's Global Board of Directors. New board members include Nora Crivello, President & CEO with Westpak, Jill Martin, Fellow at Dow Packaging and Specialty Plastics and Jonathan Quinn, Market Development Manager with Nova Chemicals. Each individual has extensive experience in the packaging industry and will provide valuable input and perspective to ISTA. Congratulations to all and thank you to all ISTA members who participated in this important election process.

---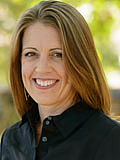 Nora Crivello - Westpak, President & CEO
As President & CEO of Westpak, Nora Crivello leads of team of over 60 at two locations in Northern and Southern California. Westpak strives to be the industry leader of package and product testing services through our unparalleled customer experience and commitment to quality and integrity. Having held positions within Westpak conducting the physical testing, leading laboratory operations as well as quality implementation, she is uniquely qualified to lead the 33-year-old company into a new generation. Nora holds a BS from California Lutheran University and an MBA from Pepperdine. Outside of Westpak, Nora's volunteerism revolves around promotion of educational opportunities for disadvantaged communities. She lives in Central California with her husband and two children and enjoys any activity involving the outdoors and National Parks.
---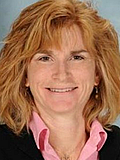 Jill Martin - Dow Packaging and Specialty Plastics, Fellow
Jill Martin is a Fellow in the Packaging and Specialty Plastics business of The Dow Chemical Company. For the past 24 years, she has served in both research and development (R&D) and technical service and development (TS&D) for the North America Performance Plastics business. She began her career in R&D working on polyethylene product development including hot melt adhesives, automotive UTH applications, and hygiene absorbent products before moving into a role in New Business Development focusing on technical and commercial evaluation of external technologies. In 2003 she joined the TS&D group working directly with customers and brand owners in the hygiene, rigid and flexible packaging and medical device markets before transitioning into her current role aligned to development of sustainable technologies for packaging markets. In this role she has responsibility for development of products and partnerships within the circular economy partnering with R&D and across the entire value chain. Martin is a member of the Society of Plastics Engineers and past chair of the South Texas' division's International Polyolefins Conference. She received her Bachelors of Science Degree in Chemical Engineering from Carnegie Mellon University in Pittsburgh and a Doctorate in Polymer Engineering and Science from Case Western Reserve University in Cleveland, Ohio. Her thesis was in the area of structure / property relationships in polyethylenes which she has leveraged into a challenging and long-term career with Dow. She holds over 30 patents and has presented at more than fifteen conferences on a range of topics from medical devices to innovation in flexible packaging.
---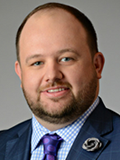 Jonathan Quinn - Nova Chemicals, Market Development Manager
Jonathan Quinn is the market development manager for NOVA Chemicals polyethylene business, where he focuses on understanding trends and discovering unmet needs in the consumer-packaged goods industry in order to drive innovation. He has conducted extensive research on the eCommerce sector, specifically food e-commerce. Jonathan is viewed as a subject matter expert in the area of e-commerce packaging. Prior to joining NOVA Chemicals in early 2016, Jonathan held sales leadership and business development roles at Illinois Tool Works Zip-Pak division, the COESIA Group, and Multisorb Technologies. He holds a Bachelor of Science in Packaging Science and Business Management from Clemson University. Currently Jonathan chairs the e-commerce committee at AMERIPEN and is on the board of directors for the Society of Plastics Engineers flexible packaging division. Jonathan was awarded the 2018 rising star under 35 by Plastics News.