Transport Testing Laboratories challenge packaged-products against physical distribution hazards such as shock, vibration and compression. Thermal Testing Laboratories establish minimum requirements for the evaluation of insulated shipping containers (ISC's) to thermal challenges of distribution. Find out more about each laboratory certification below.

---
ISTA CERTIFIED TRANSPORT TESTING LABORATORY
ISTA® Transport Testing Laboratory Certification demonstrates a strong commitment to transport packaging professionalism, as well as assuring a laboratory is properly equipped to conduct ISTA® package performance testing.This certification establishes the minimum criteria to be met for transit packaging laboratories in the areas of laboratory processes and procedures, as well as equipment qualification.
HOW TO CERTIFY YOUR TRANSPORT TESTING LABORATORY:
Certification is available only to ISTA members and requires the completion of equipment verification forms, as well as the production of short videos for each piece of equipment. The process for ISTA Transport Testing Lab Certification is as follows:
2. Login to ISTA's Member Center. Important login information:
The primary ISTA account holder (Delegate) has two logins – one for their personal account (training, downloads, etc.) and one for the company (paying dues, updating lab information, etc).
The Lab Certification portal is only accessible to ISTA Laboratory Delegates using their company login.

Once the delegate is logged in, access the Lab Certification portal located within Resources folder of the Member Menu
. Within the Lab Certification portal, you will provide information on your laboratory equipment and it's capabilities by completing and submitting the necessary equipment information.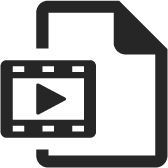 Instructional video about how to use the Lab Certification portal.
3. Capture short videos
(less than 1 minute each) showing the equipment in use and functioning properly. Instructions can be found in the Certification Procedure document below: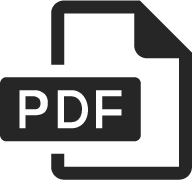 Transport Testing Laboratory Certification Procedure
Sample Video Clips of Lab Certifications:
4. Submit all information to the ISTA Lab Certification portal for review. Based upon the equipment you have, ISTA will certify your lab for the test protocols that your equipment is capable of conducting.
A list of the minimum equipment needed for each of ISTA's test protocols can be found at the following link: click here
ISTA's review process typically takes approximately 15 business days.
5. Recertification occurs every two years, or whenever a change in the lab is made that involves the movement or relocation of equipment. More details on the recertification process can be found in ISTA's Laboratory Certification procedure document (see link to document in step 3).


---
ISTA CERTIFIED THERMAL TESTING LABORATORY
ISTA Standard 14 explains the process required to become an ISTA Certified Thermal Testing Laboratory. Standard 14 provides the minimum requirements for thermal transit packaging laboratories to receive ISTA certification to perform ISTA thermal transit testing procedures and for those laboratories to be approved to designate specific packaging solutions as "certified" per ISTA published standard 20 and ISTA 7E.
This standard establishes the minimum criteria to be met for thermal transit packaging laboratories in the areas of laboratory processes and procedures, as well as equipment qualification.
Specific areas covered include: quality manuals, material handling; calibration, preventative maintenance, equipment qualification and re-qualification, training, document control, operating procedures, quality management system, data integrity and storage and data management files.
This standard defines the processes of:
obtaining ISTA thermal transport laboratory certification
maintaining certification
re-certification
reporting requirements
on-site audits
HOW TO BECOME AN ISTA CERTIFIED THERMAL TRANSPORT LABORATORY:
Download Standard 14 Click here to download
Purchase Standard 20 from ISTA Headquarters (Includes ISTA 7E). Fee: $10,000 Contact ISTA Headquarters to purchase.
Submit to ISTA Headquarters an ISTA thermal transport laboratory audit application, ISTA Form 0045, for approval. Click here to download
Certify at least one employee as a Certified Thermal Professional Level II.
Submit a thermal transport laboratory certification pre-audit and audit form, ISTA Form 0047, and after a successful review, an on-site laboratory audit is scheduled.
A Certified ISTA Thermal Transport Auditor conducts an audit. The possible audit results are:
1/ Certified;
2/ Not Certified – pending remedial actions; or
3/ Not Certified.
Application & Base* Audit Fee: $3,000 + Auditor travel time & expenses
*Extensive post audit follow up due to a "Not Certified" result or other circumstances may result in additional fees.

Laboratory certification period is for two years from completion of a successful on-site laboratory audit and "certified" status on ISTA Form 0047.