ISTA China Announces 2022 Transport Packaging Design Competition
The 3rd ISTA Transport Packaging Design Competition
Call for Design Works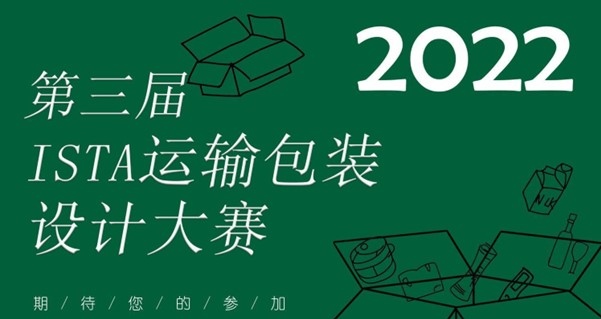 The call for design works for The 3rd ISTA Transport Packaging Design Competition (2022) will be officially launched on March 17, 2022, and will be co-hosted by ISTA and China Committee of ISTA.
ISTA is not only a professional community for transport packaging tests, but also for exploring methodologies and practices in the field of transport packaging design. The competition will continue according to Chinese consumer market and the demand for transport packaging technology:
to provide transport packaging technology solutions and reference cases for brands and manufacturers at the same time
to build domestic transport packaging industry designer, college teachers and students in the domestic and international professional and technical exchange and display platform
to develop professional skills of channels, and improve enterprise brand influence
to enhance the professional value of transport packaging designers
to improve the social practice experience of teachers and students in colleges and universities, and
to create opportunities for everyone to share experience
The competition will create an intellectual property trading platform, promote the intellectual property trading of the entries, transform the achievements, and bring more economic benefits to the contestants or enterprises and universities.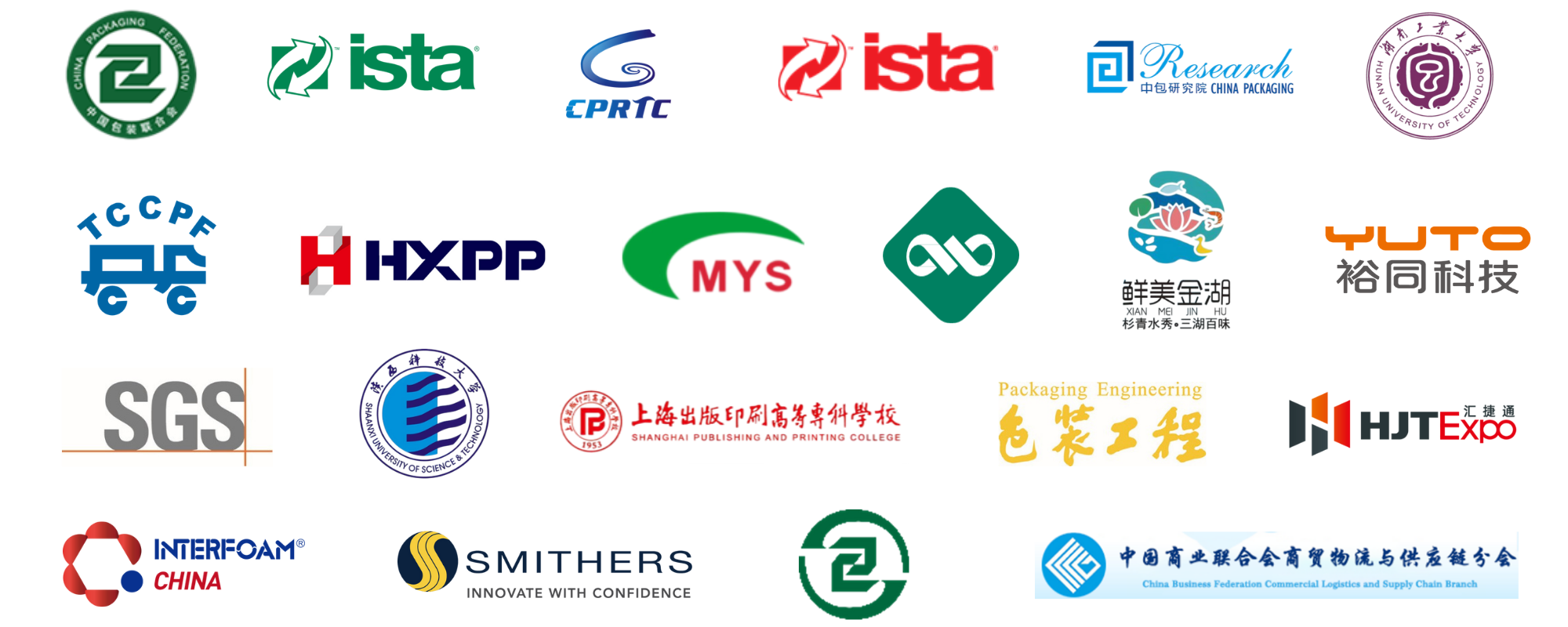 Guidance:
China Packaging Federation
Host:
International Safe Transit Association
China Packaging Research & Test Center
Organizing Committee:
China Committee of International Safe Transport Association
Organizer:
China Packaging Research Institute Co.,Ltd
Hunan University Of Technology
Transportation Committee of China Packaging Federation
Co-branding:
Xiamen Hexing Packging Printing Co.Ltd
Dongguan MYS Environmental Protection & Technology Co.,Ltd
Shenzhen YUTO Packaging Technology Co., Ltd.
Collaborator:
Jiangsu Lizhuo Information Technology Co., Ltd
Shenzhen Mindray Bio-Medical Electronics Co., Ltd.
SGS-CSTC Standards Technical Services Co.,Ltd
Bingxin Green Packaging Co.,Ltd
Shanghai Publishing and Printing College
Shaanxi University of Science & Technology
Support:
Interfoam EXPO
shanghai HJT International Exhibition Co., Ltd.
SMITHERS
Media Partners:
Shanghai Pack Magazine
Packaging Engineering
China Business Federation Commercial Logistics and Supply Chain Branch
---
Schedule:
Registration: Opens on March 16, 2022 and closes on May 30,2022
Competition Kick-off Meeting & Briefing Session: May 20, 2022
Call for Design Works: July 30, 2022
Preliminary Evaluation: August 1, 2022 - August 15, 2022
Announcement: August 15, 2022 - August 18, 2022
Announcement of Preliminary Results: August 19, 2022
Finals & Awards: August 2022 - October 2022
---
Proposition detail:
Proposition 1: E-commerce retail - Jinhu boutique crayfish
Proposition 2: Transport package design for immunoreagent products
---
How to apply:
Participants should contact the competition organizing committee Andy Huang andy@packagetest.net to obtain the competition registration receipt and the intellectual property declaration of the entries. Please submit the registration receipt, the intellectual property declaration of the entry and the registration fee, and send them to the organizing committee Andy Huang andy@packagetest.net.
Email subject: Name + Company + Competition Registration Receipt
Get contestant number and proposition information. After receiving the registration receipt, intellectual property declaration and registration fee, the competition organizing committee will send the detailed information of the proposition to the contestants.
Registration fee 1500 yuan / piece. Note: Please submit the application receipt and the application fee at the same time.
---
Contact information:
Mr. Andy Huang
Tel: 86-22-66231631
E-mail:
andy@packagetest.net
Address: No.2 Haichuan Ave. Huanghai Rd. TEDA,Tianjin,China 300457
---
Related stories
2020 ISTA China Transport Packaging Design Competition Winners: Click here
ISTA China Announces 2021 Transport Packaging Design Competition: Click here