Newsletter
InTouch E-Newsletter

ISTA's e-newsletter, InTouch
is delivered to members and non-members around the world and features the latest news from ISTA Headquarters including upcoming events and any industry trends and insights. Our new e-newsletter replaces the digital publication, ista views – you can expect the same extensive content, just now delivered to you more frequently and in a user-friendly format. InTouch is a great place to advertise your product and services and deliver your message to 8,000+ contacts.
InTouch E-Newsletters
---
Advertising opportunities are available:
Click here to download the Advertising Rates and Order Form.
Please contact Kathy Joneson at (517) 333-3437 ext 214 for further information.
---
Archive: ista views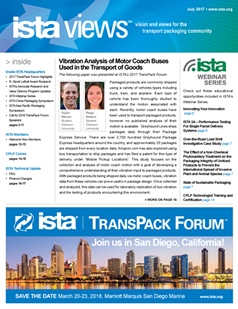 ista views
is our interactive digital publication that was published until December 2018.
Access the ista views archive:
Click here