Omni-Channel Packaging Strategies Webinar Series

COMPANIES PRESENTING WEBINARS | MORE TO BE ANNOUNCED SOON!


SOLUTIONS to COMBAT E-COMMERCE and OMNI-CHANNEL DISTRIBUTION CHALLENGES
Committed to doing everything we can to help keep our communities to stay safe and connected during this evolving time, we are presenting the third annual 2020 Omni-Channel Packaging Strategies Conference as a Webinar Series! We fully intend to hold the 2021 conference at a future location where everyone can network and share in person, but only when the timing is right.

Join us each Wednesday afternoon from 1:30pm-2:30pm EST this September and October.
Driven by e-commerce, retail continues to change, and sales channels and traditional packaging continue to blur. The way product is sold and delivered to consumers is evolving at a rapid pace. New packaging solutions must be discovered or created for today's unified retail market that are both economically and environmentally sustainable. If packaged-product designs don't evolve, damage and waste in distribution will continue to grow. This webinar series is for stakeholders across the distribution chain to learn about solutions needed to combat the challenges created by e-commerce and omni-channel distribution. Who spoke on the last program? Click here.

Registration is available for the entire webinar series (best savings) or by individual sessions. We'll be recording each webinar and you'll receive the recordings based on your purchase option. Order the entire webinar series and receive all of the recorded webinars in case you miss one!

ENTIRE webinar series (All sessions):
ISTA member discounted rate: $195
Non-member rate: $325
By session:
ISTA member discounted rate: $75/session
Non-member rate: $125/session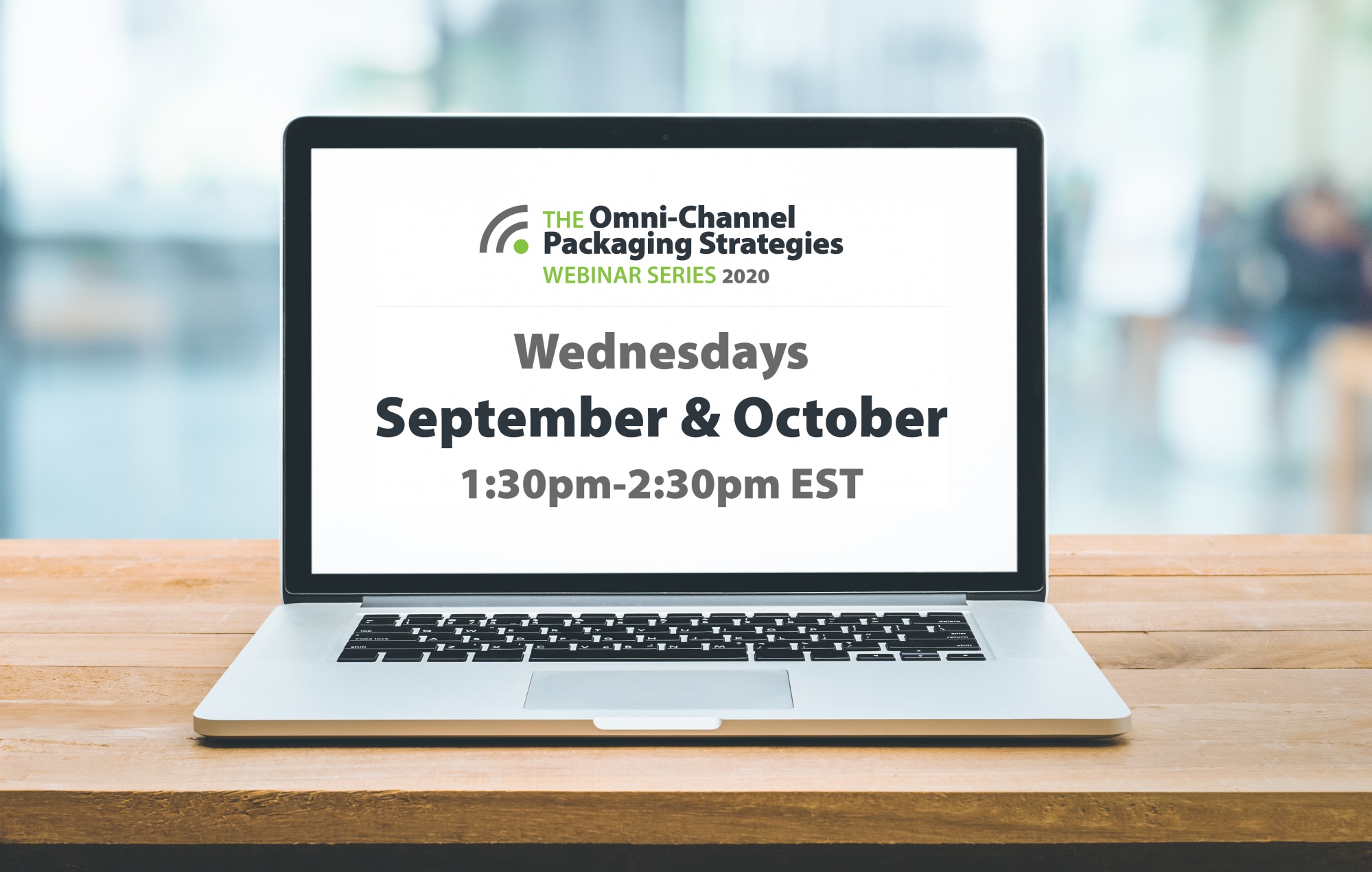 Session 1 | September 9th | 1:30-2:30 EST
Packaging Cost Optimization: The Basics Have Never Been More Important
John Blake, Senior Director Analyst, Gartner

Small Parcel Sector in India
Jay Singh, Professor & Packaging Program Director, Orfalea College of Business, Cal Poly State University
Session 2 | September 16th | 1:30-2:30 EST
Rethinking Packaging for future E-Commerce Supply Chains
Michel Heck, Innovation Manager, DHL

Session 3 | September 23rd | 1:30-2:30 EST
New Package Ideas for the e-Commerce Space
Jim Chrzan, VP Content and Brand Development, PMMI Media Group

The Omnichannel packaging challenge: Boosting Consumer Quality Perception and Online (re-) sales
Herwin Wichers, Market Development Director, Smurfit Kappa

Session 4 | September 30th | 1:30-2:30 EST
Navigating Amazon's SIOC Packaging Program: Approach and Best Practices from Keurig Dr Pepper
Kara Revoir, Packaging Development Engineer III and Lucas Magnant, Packaging Engineering Manager, Keurig Dr Pepper

E-Commerce First Package Development using Generative Design Technology
Chandrasekhar Arcot, CTO, Axiom Consulting Ltd
Session 5 | October 7th | 1:30-2:30 EST
Can't touch this! Post Covid-19 Impacts on Consumers and Packaging
Jonathan Quinn, e-commerce Market Manager, NOVA Chemicals
Session 6 | October 14th | 1:30-2:30 EST
Getting Started with E-Commerce Packaging Tools
Rich Lindgren, Sr. Manager, Packaging Optimization, Chainalytics
Session 7 | October 21st | 1:30-2:30 EST
2020 E-Commerce Packaging Technologies
Tania Montesi, e-Commerce Business Development Manager, H.B. Fuller
Session 8 | October 28th | 1:30-2:30 EST
Webinars for October 28th to be announced soon!
Become a sponsor
Becoming a sponsor of ISTAs Omni-Channel Packaging Strategies Webinar Series provides your company with a unique opportunity to connect with our community as an industry leader. Strengthen your brands identity and marketing efforts by sponsoring this important educational event.
If you have questions regarding sponsorship, please contact Lisa Bonsignore at lisa@ista.org or (517) 333-3437.
Sponsor benefits
Social media mention on Linkedin
Website recognition and link to company
Logo included with recordings
Logo on select webinar and promotional emails
Logo on reminders sent to attendees
Logo displayed in webinar waiting rooms
Recognition from moderator during webinar introduction
One free attendee registration for the entire webinar series
Sponsor rate: $1,500
Packaging Cost Optimization: The Basics Have Never Been More Important

John Blake
Senior Director Analyst
Gartner


Several converging factors are requiring a renewed focus on packaging cost optimization including: COVID-19, E-Commerce and Sustainable Packaging. In all times, but especially in challenging times, its critical to approach cost optimization from the standpoint of the fundamentals, the basics. Times of prosperity tend to make us forget about the basics because we're not worried about them.

Unplanned events, like what we're seeing as a result of the COVID pandemic, cause us to forget because we tend to panic.
But it's the basics that preserve us in good times and bad. The purpose of this presentation is to give you very actionable concepts. If you're doing all of these things, be affirmed and full steam ahead. If you're not, you should be able to go right back and start operating with some of what you will hear from this presentation.
Biography: John Blake is a Senior Research Director in Gartners supply chain research organization focusing on packaging, artwork and labeling. Prior to joining Gartner in 2018, John spent over 25 years in packaging engineering leadership roles. His experience covers package development, organization design, strategic planning, long term research, leading global teams and project management. John holds an undergraduate degree in Packaging Science from RIT and is an Adjunct Professor at Rutgers School of Packaging Engineering.
Small Parcel Sector in India


Jay Singh
Professor & Packaging Program Director
Orfalea College of Business, Cal Poly State University


Presentation on how the Small Parcel Sector in India ties into ecommerce and how it contrasts against the North American and European Markets.
Biography: Jay received his MS and PhD in Packaging Science from Michigan State University. Considered amongst the top experts in the field of distribution packaging globally, Jay has published over 95 peer-reviewed articles, 73 articles in conference proceedings, 32 trade journal articles, 3 book chapters, coauthored 2 books and edited 1 book.A number ofhis publications have resulted in development/modification of numerous globally acknowledged packaging test standards. Jay currently serves as the President of International Association of Packaging Research Institutes (IAPRI) and is a past Director on International Safe Transit Associations (ISTA) Global Board. Having undertaken funded research of over $5.3+ million from state, federal agencies and industry as well as currently holding four patents, Jay was recognized with the Distinguished Scholarship Award in 2017 by Cal Poly. Jay is also the recipient of the ISTA 2019 R. DavidLeButtAward.
---
SESSION 2 | September 16th | 1:30-2:30 EST

Rethinking Packaging for future E-Commerce Supply Chains


Michel Heck
Innovation Manager
DHL


Packaging is fundamental to the logistics industry. It makes products safer and easier to handle, and protects them during storage, transport, and delivery. Modern packaging is so ubiquitous that it is easy to forget just how remarkable it is. Centuries of innovation and refinement have produced packaging technologies that deliver high performance in a bewildering range of applications and at extremely low cost. Yet there is growing evidence that today's approaches to packaging are struggling to meet the changing needs of companies, consumers, and the wider environment.
In this 60-minute interactive webcast, DHL Innovation Manager, Michel Heck, will take an in-depth look at the trends and innovations that are driving change in packaging. The goal of this webinar is to improve your understanding of current packaging innovation and inspire you to consider new approaches to your own packaging challenges.
Biography: Michel is a passionate Innovation Manager and creative problem solver. In his role, Michel is shaping the overall innovation agenda at DHL through developing industry trend reports and identifying, piloting and commercializing state-of-the art technology solutions for the logistics industry and its customers. Within the Trend Research team, Michels work focuses on future application areas of drone technologies within logistics operations and the introduction of upcoming packaging innovations to the business. Michel joined Deutsche Post DHL Group in 2017 and worked for the global innovation team at the Innovation Centers in Germany and Singapore. Michel studied in France and Germany and holds a Masters degree with a focus on Technology & Innovation Management.
---
SESSION 3 | September 23rd | 1:30-2:30 EST

New Package Ideas for the e-Commerce Space


Jim Chrzan
VP Content and Brand Development
PMMI Media Group


Poke that brain and develop your sense of wonder at ingenuity and innovation: 40 minutes of all the latest examples of clever, eye-catching, practical ideas from brands, designers and 3PLs. Packaging Worlds Jim Chrzan will take you on a fast-paced journey sharing disruptive e-commerce packaging ideas from around the globe. From unboxing to sustainability, meal kits to kitty condos, how your peers are meeting the omnichannel challenge.

Biography: PMMI Media Group, publishers of Packaging World, Healthcare Packaging, ProFood World, Contract Packaging and Automation World, is part of PMMI, The Association for Packaging and Processing Technologies. PMMI represents more than 850 North American manufacturers and suppliers of equipment, components and materials as well as providers of related equipment and services to the packaging and food and beverage processing industries. Jim travels the U.S. and Europe representing members, speaking on e-commerce, cannabis packaging challenges, automation, sustainability and other issues driving change in the packaging marketplace.
The Omnichannel packaging challenge: Boosting Consumer Quality Perception and Online (re-) sales

Herwin Wichers
Market Development Director
Smurfit Kappa


From the moment a product comes in to contact with its packaging, it goes on a journey that will have an impact on a company's image. What it will go through in the supply chain? How it will represent your brand (damage and appearance) when it arrives at the consumer? Packaging in ecommerce is the perfect opportunity to highlight your product and gain brand presence in a consumer's home. We do however have to remember that every moment before that also plays an essential part in painting a picture of your brand. We want to share our insights gained from 80,000 shoppers worldwide to encourage people to think deeper into all elements of their packaging, from structural design, to print, Omni channel supply chain performance and sustainability.

Biography: Herwin holds a Master in Business Administration as well as Technology & Innovation Management. He has over 15 years of experience in the packaging industry across different management roles in the sales and business development areas. He has a large breadth of knowledge and experience of working with and being responsible for some of the world's largest FMCG customers. During recent years, Herwin has been part of, and managed a multi-discipline innovation team (from development to implementation) with a clear focus and record of accomplishment in ecommerce, supply chain and logistics. Sustainability is one of his passions, both from a business perspective and personally, being a father of three he wants to leave them a better planet. His current responsibilities include growing and building the ecommerce category for Smurfit Kappa and its customers.
---
SESSION 4 | September 30th | 1:30-2:30 EST

Navigating Amazon's SIOC Packaging Program: Approach and Best Practices from Keurig Dr Pepper


Kara Revoir
Packaging Development Engineer III
Keurig Dr Pepper


Lucas Magnant
Packaging Engineering Manager
Keurig Dr Pepper




Designing for single parcel distribution poses many challenges associated with cost, material limitation, aesthetic tradeoffs, and multi-channel compatibility. With the recent update to Amazon's SIOC program, many CPGs are having to confront these challenges to avoid chargebacks and ultimately practice 'responsible packaging by design.' As an early adopter of the SIOC program, Keurig Dr Pepper has implemented numerous packaging changes to enable SIOC compliance and an omni-channel focused packaging portfolio. Having cycled through this program several times, we'd like to share key learnings and best practices for the major phases of the certification process; eligibility assessment, test execution, and enrollment.

Takeaways: This presentation is aimed at sharing KDP's day-to-day interaction with Amazon's SIOC certification process. Ground-level perspective and lessons learned will be highlighted by real-world examples. This is meant to be thought-provoking and help you tailor your organization's approach when participating in the program.

Kara Revoir Biography: Education: BS Biological Engineering, Cornell University, 2010. Kara spent her early professional career as a Process Development Engineer and has recently moved into Packaging Engineering. She is focused on packaging performance across KDP's many distribution channels and is responsible for major network-wide productivity initiatives. ISTA CPLP Technologist.

Lucas Magnant Biography: Education: BS Packaging Engineering, Rochester Institute of Technology, 2011. Luke currently works at Keurig Dr Pepper as the Packaging Engineering Manager responsible for secondary/tertiary packaging and management of KDP's ISTA-certified dynamics lab. ISTA CPLP Technologist.
E-Commerce First Package Development using Generative Design Technology

Chandrasekhar Arcot
CTO
Axiom Consulting Ltd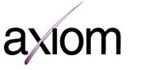 E-Commerce is moving towards being the distribution channel of choice. This pandemic played a significant role in accelerating the growth of e-commerce as it is viewed as a potentially better sterile experience for the customer.

The structural design requirements of e-commerce channels are significantly different from that of a traditional unit-based shipment. The quick fixes using basic modifications to the existing designs generally do not perform well in e-commerce shipments. The knowledge and experience are evolving in 'Design for E-commerce' and hence making it more relevant for the use of newer and disruptive methods such as Generative Design to help augment the package development process.
In this paper, we discuss the use of an emerging area of Generative Design which combines the science of structural optimization and machine learning to:
Algorithmically generate 100s of design options
Help explore non-intuitive, non-traditional design options
Upfront evaluation of generated designs leading to more optimal starting points
Reduced prototypes
Potentially address the sustainability challenges associated with E-commerce
Biography: Industry experience of over 25 years in applying cutting edge technologies to address various phases of engineering design & development of various products across automotive, aerospace, FMCG, and consumer product verticles. As a co-founder at Axiom in the last 18 years + I have worn several hats with a primary focus area of driving technology initiatives. This includes developing new technologies or pushing boundaries on the known technologies all of these with customer/customer at the center. We implement commercial scale ML/DL solutions for major CPG/FMCG customers along with modeling, simulations, and design automation to drive design, development, and distributions of their products and packages.
---
SESSION 5 | October 7th | 1:30-2:30 EST

Can't touch this! Post Covid-19 Impacts on Consumers and Packaging

Jonathan Quinn
e-commerce Market Manager
NOVA Chemicals


Discussing the possible impacts of the COVID-19 global pandemic on consumer sentiment and packaging trends. Please join us to learn more about how the cementing of e-commerce, the rise of touchless, the evolution of restaurants, and the future of protein could influence packaging for years to come.
Takeaways:
A fascinating glimpse of the future, where cloud kitchens reign and steak is grown in laboratories.
The key takeaways from their presentation reinforced what were all learning that the world is changing in ways that will be long lasting and significant:
COVID-19 is driving accelerated e-commerce growth, including among people over 55, a demographic that previously didnt embrace online shopping.
Consumers are looking for touchless transactions, driving new packaging, delivery and other choices Restaurants will shift business to lower dine-in capacity, more online ordering and take-then-bake options.
With many viral outbreaks traced to animals, trust in traditional meat is declining. Consumption of plant-based protein is on the rise, and soon well have the opportunity to try yes lab-grown animal meat.
Biography: Jonathan is the e-commerce Market Manager at NOVA Chemicals. Over his career he has demonstrated success in generating value and bottom-line growth within the plastics and packaging industry. He currently leads the e-commerce team and oversees strategy development along with execution focused on delivering innovative products and services in support of customer success. Previously Jonathan was the Market Development Manager focused on understanding trends and discovering unmet needs in the consumer-packaged goods industry in order to drive innovation and create growth opportunities for NOVAs customers and supply chain partners. He has conducted extensive research on the e-Commerce sector, specifically food e-commerce. Jonathan is viewed as a subject matter expert in the area of e-commerce packaging. Currently Jonathan chairs the e-commerce committee at AMERIPEN and is on the board of directors for the Society of Plastics Engineers flexible packaging division. In the Spring of 2019. Jonathan was appointed to the Global Board of Directors of ISTA. He also has the responsibility of being chairman of the Flexible Packaging Association (FPA) Emerging Leadership Council (ELC).. Jonathan was awarded the 2018 rising star under 35 by Plastics News and the 2019 Canadian Plastics Industry Association Young Leader of the year
---
SESSION 6 | October 14th | 1:30-2:30 EST

Getting Started with E-Commerce Packaging Tools

Rich Lindgren
Sr. Manager, Packaging Optimization
Chainalytics


Which packing technologies make sense for your e-commerce business? This is our unbiased answer.

E-commerce has comprised an ever-growing slice of the retail pie since the late 1990s. And the ongoing COVID-19 pandemic has only accelerated its impressive rate of growth. All signs point to e-commerce becoming the dominant channel for retail sales with Nasdaq estimating that we will see 95% of purchases facilitated online by 2040
Companies looking to prosper in the e-commerce marketplace need a plan-one which includes packaging that is specifically designed for the channel. A well-developed e-commerce packaging approach should, of course, save money, reduce order fulfillment times, and shrink your organization's environmental footprint. However, it also needs to adequately protect and present your products and deliver a smooth and satisfying unboxing experience-contributing to increased customer satisfaction and positive online reviews.
Unfortunately, packaging does not often get the attention it deserves and requires during the product development process. This oversight results in value-increasing opportunities, from increased sales to transit efficiencies, being left unrealized.
This webinar is for the packaging engineer or supply chain leader with a new or growing e-commerce unit. During the session, we will highlight the tools and methods that merchants, and manufacturers can use to make their fulfillment operations more efficient and better protect their products in transit. To wrap things up, we will share three of the most common e-commerce scenarios with unbiased packing solution recommendations. These will feature varying levels of issue complexity, financial investment, time-to-implement, and expected benefits and ROI.
Takeaways:
Tools & ideas that can be applied to your own e-commerce fulfillment operations
Learn the questions to ask and the data you will need to make good e-commerce decisions
---
SESSION 8 | October 21st | 1:30-2:30 EST

2020 E-Commerce Packaging Technologies

Tania Montesi
e-Commerce Business Development Manager
H.B. Fuller


As the e-commerce market continues to grow, the increased number of touchpoints along the supply chain requires e-Commerce packaging to be more versatile than ever. Packaging is expected to protect the contents inside and prevent tampering in the optimized structural design while meeting consumer needs for frustration free opening, great unboxing experiences, and painless return-ability. Tania will provide a summary of the 2020 e-commerce landscape and the impact on primary and secondary packaging as well as share her market expertise on how these solutions can enhance packaging design and empower brand integrity while improving consumer experience.

Takeaways: Understand how the market has changed in 2020 and what options CPG's and converters have to address that change (testing, new industry wide products, new partnerships and development).
Biography: Tania Montesis experience in packaging manufacturing, marketing & innovation spans more than 18 years. She holds a bachelors degree in Communications from Hautes Études Commercials (HEC) in Montreal, with focus area in marketing management. Ambitious and determined, Tania is successful at discovering new customer insights, and developing solutions that fulfill unmet market needs.