Omni-Channel Packaging Strategies Webinar Series


---
SOLUTIONS to COMBAT E-COMMERCE and OMNI-CHANNEL DISTRIBUTION CHALLENGES
Committed to doing everything we can to help keep our communities to stay safe and connected during this evolving time, we are presenting the third annual 2020 Omni-Channel Packaging Strategies Conference as a Webinar Series! We fully intend to hold the 2021 conference at a future location where everyone can network and share in person, but only when the timing is right.
Driven by e-commerce, retail continues to change, and sales channels and traditional packaging continue to blur. The way product is sold and delivered to consumers is evolving at a rapid pace. New packaging solutions must be discovered or created for today's unified retail market that are both economically and environmentally sustainable. If packaged-product designs don't evolve, damage and waste in distribution will continue to grow. This webinar series is for stakeholders across the distribution chain to learn about solutions needed to combat the challenges created by e-commerce and omni-channel distribution. Who spoke on the last program? Click here.
---
WEBINAR SERIES DATES
Join us each Wednesday afternoon from 1:30pm-2:30pm this coming September and October!
September 9, 16, 23 and 30 | October 7, 14, 21 and 28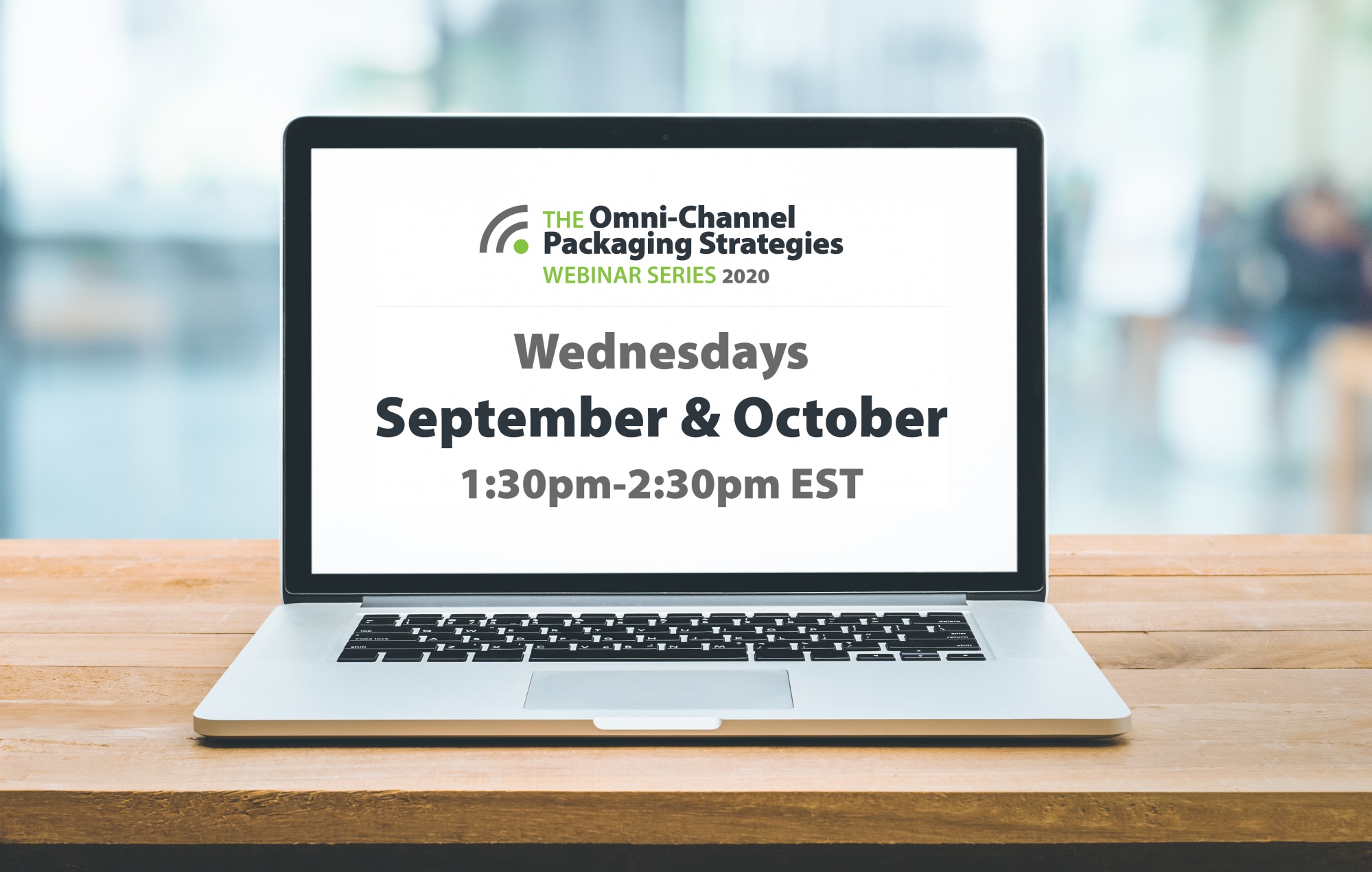 ---
CALL FOR SPEAKERS
If you are interested in being a webinar series speaker and have an informative topic or case study, we want to hear from you! Please submit your proposal if you have interesting content related to:
Omni-channel case studies (new design, redesign, root cause analysis) | Innovations in retail automation and technology impacting packaging | Packaging innovations for omni-channel retail | Supply chain evolution and innovation | Marketing strategies impacting packaging for omni-channel