Responsible Packaging by Design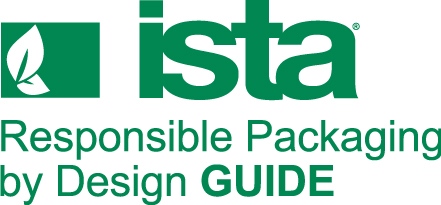 How do you take sustainability considerations into account when designing packaging solutions? The
Responsible Packaging by Design (RPbD) Guide
is now available to help you. The RPbD Guide is a step-by-step process management standard for the design, testing, and qualification of responsible packaging that meets industry, consumer, and regulatory expectations. It has been developed by industry leaders and vetted by companies, NGOs, and government experts.
"Until now, there hasn't been a single, unified standard that would ensure that everyone is on the same page, meeting all of the applicable industry and package functional requirements while taking into consideration all the new sustainability initiatives that have been introduced in the past decade. But now there is."
Larry Dull, ISTA Lead Instructor
The process provides a framework and guidance for evaluating two or more different packages to:
• provide appropriate packaging for protecting the product and performing all the other functions of a packaging system
• minimize product waste through the prevention of damage or spoilage
• optimize use of materials, energy, and water in production, distribution, and use
• maximize recovery of materials and energy from used packaging
The protocol provides a data-driven procedure for analyzing packaging systems throughout the life cycle. Eight steps guide the package designer in a Stage-Gate Process, with each stage accompanied by a template to help users gather data and navigate the process.
More information about the RPbD Guide and its underlying processes can be found in the Powerpoint presentation at this link: click here.
In conjunctions with the RPbD Guide, ISTA offers a RPbD training program with a Professional Certificate of Training for those who are interested in learning how to implement the process in their company. Whether you're seeking to test the waters, committed to implementing the program, or desiring to obtain a professional certificate, the RPbD training program can help you gain the skills and knowledge you need to build your company's reputation as an environmentally and socially conscious corporate citizen – and drive profitability. A full day in-person session followed by a half day web meeting is available. Contact ISTA Headquarters for available dates or to request that a training program be held at your company
.
---
How to Get the RPbD GuideISTA Business Primary Members:
The RPbD Guide is available as a member benefit at no additional cost under a licensing agreement to ISTA members classified as a Business Primary Location. Individual members, additional locations and university members are not eligible for this benefit. If you are unclear of your ISTA membership classification you may view your profile by logging into the
Member Center
.
The DELEGATE of the BUSINESS PRIMARY LOCATION may download the RPbD Guide at no cost. Simply login to the ISTA website and visit the ISTA Store.To Purchase the RPbD Guide:
The RPbD Guide is available to non-members for an annual license fee of $750.
Simply visit the ISTA Store
. Complete the Checkout process with your payment and contact information. ISTA will process your order and send you a link to your digital download. You must agree to the licensing agreement before your download is available.