TempPack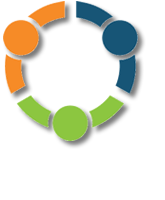 We are pleased to introduce, ISTA's TempPack Forum, to be held March 20-22 at the Marriott Marquis in San Diego, California. The TempPack Forum brings together leading experts to focus on technical topics related to global temperature controlled performance packaging. The TempPack Forum creates an opportunity for presenters to share their insights, challenges, knowledge, case studies and research having a direct impact on the packaging industry.

The TempPack Forum program is designed to allow attendees the opportunity to meet other professionals during shared networking and exhibition events of the co-located TransPack Forum. Join us and prepare to learn, network and become inspired.
---
CALL FOR SPEAKERS:
Speaking at ISTA's TempPack Forum provides an opportunity for you to share your knowledge and inspire others.
If you have an interesting topic or case study related to temperature controlled packaging and wish to contribute to our program, please submit your abstract for consideration.
Deadline is Monday, December 4th.