The following speakers presented at ISTA's Omni-Channel Packaging Strategies 2018 Conference.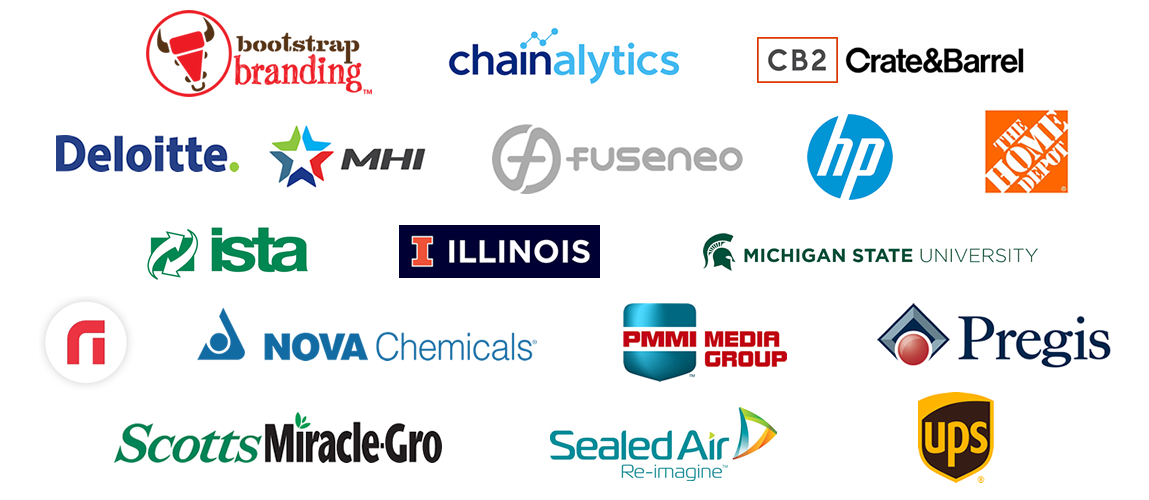 ---
Meeting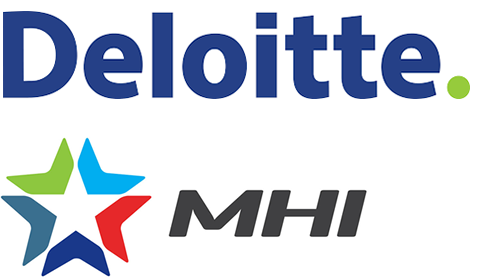 OmniChannel Challenges with NextGen Innovations

Thomas D. Boykin
Supply Chain Professional at Deloitte Consulting
Deloitte Consulting LLP
Rising consumer expectations for faster response times and anytime, anywhere service is putting supply chains under more stress than ever before. Leading companies are responding to these challenges by creating next-generation supply chains and omni-channel distribution centers that leverage emerging innovations to accelerate shipments and control total delivered costs. In this session, we will share new insights into trends regarding these innovations and technologies that are merging the physical and digital worlds and driving massive changes and improvements in supply chains.
The spotlight will be on key innovations including:
Robotics and Automation
Sensors and Automatic Identification
Wearable and Mobile Technology
Driverless Vehicles and Drones
These insights on current and projected adoption levels are based on the fifth annual survey of Supply Chain executives conducted by MHI and Deloitte Consulting LLP. The 1,100 survey respondents represent manufacturing and supply chain industry leaders from a wide range of industries with half holding executive-level positions such as CEO, Vice President, General Manager, or Department Head. Participating companies range in size from small to large, with 47 percent reporting annual sales in excess of $100 million, and 10 percent reporting annual sales of $10 billion or more.
Biography:
Thomas Boykin is a leader of Deloitte Consulting's Supply Chain Strategy & Operations practice with over 28 years of industry and consulting experience helping clients improve performance and profitability by positioning their logistics and distribution functions to competitive advantage. Areas of focus include transportation management, distribution strategy, network design, distribution operations improvement, sourcing and inventory management. Thomas also leads Deloitte's distribution and transportation analytics offering, helping clients turn data into insights through leading visualization and data science techniques.Known for taking large initiatives from concept to completion resulting in improved performance and profitability. Prior to his consulting career, Thomas held Industry positions with Allied-Signal Corporation, now Honeywell, as a Manufacturing Engineer in their Chemicals Division for 5 years. Thomas earned a B.S. in Industrial and Systems Engineering degree from Georgia Tech.
---
The Pallet to Parcel Problem


Ken Chrisman
President, Product Care Division
Sealed Air

There is no shortage of challenges facing manufacturers and retailers engaged in omnichannel fulfillment -- record shortages of warehouse space, low unemployment and high labor turnover, sky-high shipping costs, and mercurial consumer demand (just to name a few). Operations leaders are putting out fires and looking for places to cut cost all over, but many have failed to realize that there is a massive source of pain undermining their efforts: goods that were originally designed to travel in palletized form are now being broken down and rebundled into individual or mixed shipments. This new practice creates a ripple effect of waste and cost as manufacturing operations scramble to find the space and labor resources to essentially become e-commerce fulfillers, and deal with the consequences of higher damage rates, return logistics management, and dimensional weight shipping cost.

Ken Chrisman, President of Sealed Air's protective packaging division, will share anecdotes and data from real-world companies struggling with the pallet-to-parcel problem, and how they're attacking the issue at the source with smarter primary packaging that is built to withstand the rigors of the e-commerce supply chain from the get-go.

Biography: Ken Chrisman is a corporate officer of Sealed Air Corporation and President of its Product Care division. Product Care has annual global sales of $2.8 billion, driven by an industry-leading portfolio of innovative packaging solutions designed to resolve the demanding challenges of moving products through complex global supply chains.He is responsible for leading the transformation of Sealed Air's protective packaging business from product-centric to market-centric, a challenge he approaches with extensive experience in change leadership, business performance improvement, and culture transformation. Prior to assuming leadership of the Product Care division in 2014, Ken served Sealed Air as Vice President of Global Cushioning Solutions, Vice President and General Manager of Specialty Foams, and Vice President of Customer Equipment. Ken began his career at Sealed Air in 1987 as a Project Engineer. He holds six packaging solution patents, five in the US and one in the EU.Ken values ingenuity and is a firm believer that ideas are a company's most valuable asset. That focus has led him to establish a track record for matching market opportunity with applied technology. He strives to sponsor high-impact investment in new product development while enhancing and transforming existing brands through innovation and creative market positioning. Ken attended the United States Naval Academy, where he earned a BS in History and served as a Regimental Operations Officer. He obtained his MBA from Cornell University at the S.C. Johnson Graduate School of Management. He currently serves on the board of the Charlotte-Mecklenburg Community Foundation and has held board positions with Project MedSend and The Fold Family Ministries.
---
E-commerce: Disrupting Processes, Package Design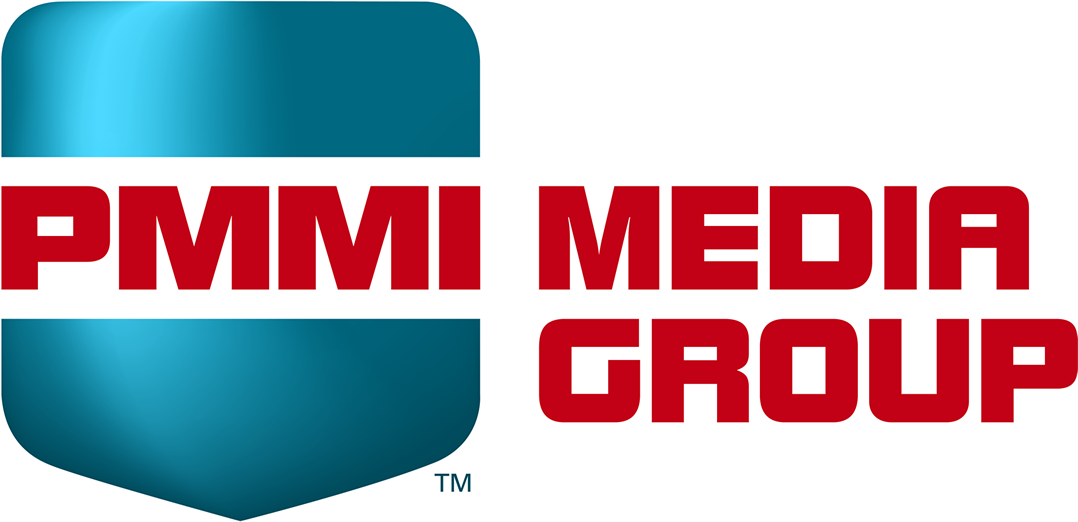 and Machinery Requirements

Jim Chrzan
VP Content and Brand Development
PMMI, producers of PACK EXPO trade shows

Brand new report from PMMI Business Intelligence examines how CPGs, 3Pls and machinery builders are developing disruptive strategies to meet consumer demand for non-traditional purchase and delivery of business-to-consumer products. How are CPGs balancing the dynamic tension between protecting the product while using less packaging? How are small brands leveraging social media and e-commerce to level the playing field and take on the giants?

Biography: Jim travels North America and Europe representing PMMI's 850 OEM members at packaging related events. He also drives content for PMMI Media Group for Packaging World, Healthcare Packaging, Automation World, ProFood World and he is the publisher of OEM, the official magazine of PMMI.

---
Omni-Channel: Considerations from a Manufacturer's Point of View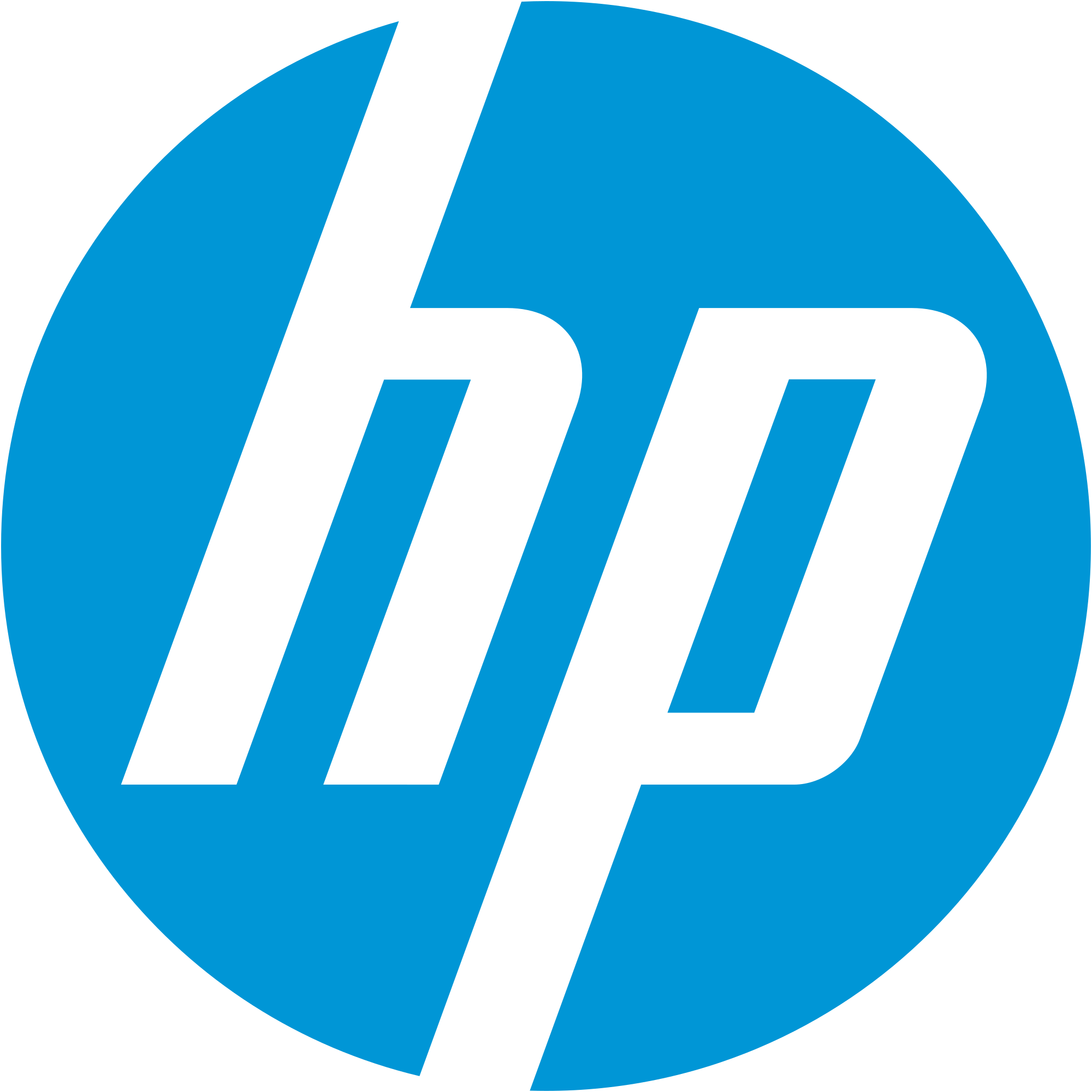 Matthew Daum, Ph. D.
R&D Director
HP, Inc.


When a product will be sold in an Omni-channel manner, the company providing the product will need to consider many (often conflicting) design criteria. This presentation will use a case study approach for describing the packaging, marketing and supply chain considerations when designing for an Omni-channel go-to-market model.

Takeaways: Attendees will gain a framework for thinking through Omni-channel implications for packaging design, artwork, supply chain and other critical business factors.

Biography: Matt Daum, a veteran of 24 years at HP, is currently a Director of R&D in Hewlett Packard's LaserJet Supplies Solutions business. He has worldwide engineering responsibility for the multi-billion dollar supplies and installed base business, including driving cartridge security strategy, supplies product development and support, and product/package serialization strategies. Previous to his current role, Matt served as manager of the Ink Supplies Big Data Global Analytics team. Matt began his career as a packaging engineer in the HP Boise Printer Division. He has also served as Global Packaging Manager for LaserJet and InkJet Hardware, and Supply Chain Operations Manager for InkJet Supplies. He received his BS, MS and Ph.D. degrees from Michigan State University. He holds two US Patents, nine peer-reviewed publications, and has been a frequent international conference speaker. He is an Adjunct Associate Professor at Clemson University, and is past-Chairman of the Global Board of Directors for ISTA. Matt resides in Eagle, Idaho with his wife and three teenage daughters, and enjoys mountain biking, golf, reading non-fiction, taking Coursera classes, and living a purpose-driven life.
---
Packaging for the Interconnected Retail World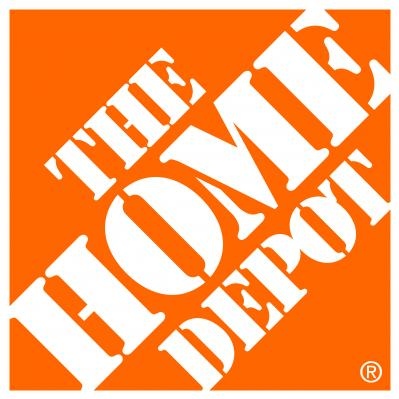 Greg Fornasiero
Sr. Manager Packaging
The Home Depot
Many of the major retailers today must sell through both retail outlets and online channels to remain competitive and relevant. This change in the delivery process is transforming retail supply chains from a unitized bulk storage operation to a single package environment. However, in the current transition state, retailers are challenged with managing the balance between cost and performance. The task of package design and test requirements becomes more challenging when products are established in a "Brick and Mortar" retail business, and begin to rapidly gain sales in the online environment.

Takeaways: Understand the difficulty of designing universal packaging and to explore options for finding the appropriate balance between the right "retail" package and the right "E-Commerce" package. Explain different ways, data, testing and research can help strike the right balance for the design approach.

Biography: Biography: Education: B.S. Packaging - Michigan State University, MBA University of North Carolina Wilmington. Activities: Member ISTA; IoPP Southeastern Chapter, Featured Speaker, Competition Judge, Member at Large, IoPP Transport Packaging Technical Committee. Achievements: GE Manufacturing Engineer of the Year Award, Six Sigma Black Belt, US Patent Award, 2011 New York Times Feature Article, 2013 CEO Award for Management - The Home Depot.
---
Protective Packaging Impact on Consumers' Perception of Product Value


Ryan Germann
Director of Strategy
Pregis

In a groundbreaking joint study completed in 2018 by the University of Wisconsin and Pregis, the link between the amount customers expect to pay for a product and the packaging in which the product arrives is uncovered. As many companies struggle to quantify how the unboxing experience translates to their bottom line, there is now data to demonstrate its impact on consumers' emotions, re-order rates, and amount they expect to pay. Traditionally, retailers focused on their primary packaging and perception of their product on store shelves but that's changing with ecommerce as product interaction is now viewing online and unboxing in their homes. In addition, we will examine how the challenge to deliver a consistent and positive customer experience is exacerbated when fulfilling through multiple channels.
Learning Objectives
Unboxing phenomenon introduction
Shift from store shelves to consumers' homes
Understand how protective packaging influences consumers price expectations
Challenges to seamless fulfillment across channels
Biography:
Ryan Germann is the Director of Strategy, Market Segmentation for Pregis. In this role, he develops strategies for companies to reduce damages and fulfillment costs while improving customer experience and protecting customer lifetime value through protective packaging solutions. Prior to his five years at Pregis, he spent four years with the logistics leader, FedEx. His combined knowledge of logistics and innovation through packaging is a powerful resource for businesses looking to improve their bottom line.
---
Starting Over from the Product Up


Paul Havlovitz
R&D Director
ScottsMiracle-Gro

Success in the world of eCommerce with the consumer lawn and garden category requires a fresh perspective on the consumer experience, product and package design, and the entire supply chain. We cannot assume that even highly successful products from the traditional "brick & mortar" retail environment will transfer well to eCommerce. Heavy, bulky products provide particular profitability and sustainability challenges. Discover more about the approach we are taking to determine which products make sense for eCommerce and see examples where both product and package have been reconfigured for success.
---
Keeping Pace with Performance Demands in an Evolving "Last Mile"


Eric Hiser
Vice President - Technical
ISTA

Fierce competition for customer loyalty continues to drive rapid change in how product is delivered to consumers. As a result, the performance demanded of packaging continues to evolve. Gain perspective on how ISTA is working with industry to address this challenge including:
Performance Testing Options
Research Initiatives
Industry Group Activity
Biography:
Eric Hiser is Vice President of Technical Operations at International Safe Transit Association (ISTA). He manages the ISTA Technical Division including all technical activities, development and maintenance of ISTA Procedures and Projects, and ISTA Certification programs for labs, packaged-products and people.Eric is a graduate of the Michigan State University School of Packaging with a Bachelor of Science Degree in Packaging. He is an IoPP Certified Packaging Professional (CPP) and has an extensive background in transport packaging performance testing as well as developing packaging for the Consumer Packaged Goods (CPG) market.He stays involved in the packaging community through participation on industry groups such as IoPP transport packaging and medical device committees as well as serves on the industrial advisory board for Packaging Science at RIT.
---
Linking Handling & Storage Practices to Transit Testing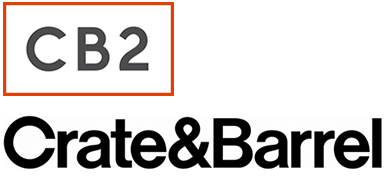 Jay Iaco
Packaging Manager
Crate & Barrel

The Crate and Barrel Transit Testing program evolved from ISTA 1 and 2 Series protocols to 3 series as our distribution network expanded with sales growth (along with our furniture product assortment increases in size, weight and wider assortments of finishes and styles). This presentation shares the lessons learned in our efforts to match distribution, handling and storage methods with the appropriate testing components.

Biography: Activities / Achievements:1981 Hired Crate and Barrel - Catalogue Fulfillment Supervisor; 1990 – Promoted to Catalogue Fulfillment Warehouse Manager; 1997 – incorporated the Gift Registry Fulfillment operation into Wheeling Catalogue operation; 1999 – Supported the Catalogue/Gift Registry move to Housewares warehouse in Naperville, IL. Transitioned from Warehouse Manager to Packaging Manager.; 2000 – began monthly damage reporting for damage units versus shipped units for both Catalogue and Gift Registry (now called "Direct Fulfillment"); 2001 – changed bubble wrap protective wrapping material for fragile items to die-cut paper material. Began Transit Testing program (to reduce damages we were seeing with factory-packs of RTA Furniture). Purchased Drop Tester to duplicate customer packs with damages to improve packing & wrapping SOP's and presentation.; 2002– rolled out Flexible Packaging protective materials and methods for expanded offering of Case good and Upholstered Furniture shipped via Basic Freight or in-home delivery through local or long-distance carriers from our Naperville, East and West Coast Furniture warehouses.; 2003 – Supported the design, development and testing of "Best Box Fit" programming for shipping smaller sized housewares, décor and accessory items, which included functionality for nesting, stacking and programable "Pack Allowances" and fragility levels by product type.; 2004-2005 – tested air cushioning to replace flowable dunnage (EPS P-nuts) – confirmed with laboratory and live-shipment testing. Partnered with both Parcel Carrier test labs to confirm methods. Performed extensive 'Live Shipment' testing.; 2006 – expanded the Transit Test protocols for factory packaged-products these more appropriately reflect a wider range of product types, sizes, weights, shapes and delivery methods, based on ISTA 1&2 series protocols. ; 2007 – Managed Project with 3rd Party software to optimize the shapes and sizes of our Branded black and white shipping cartons: kept 8 existing cartons; retired 8 sizes and added 10 new sizes.; 2008 – Supported the Cranbury NJ campus startup.; 2009 – worked with IT to improve functionality of Best Box Fit" system. Streamlined the Damage reporting methodology: Shared monthly reporting with Supply Chain; reviewed Quarterly reporting with Merchandising.; 2010 – Supported Tracy CA campus startup.
---
Evolving the Omni-Channel Experience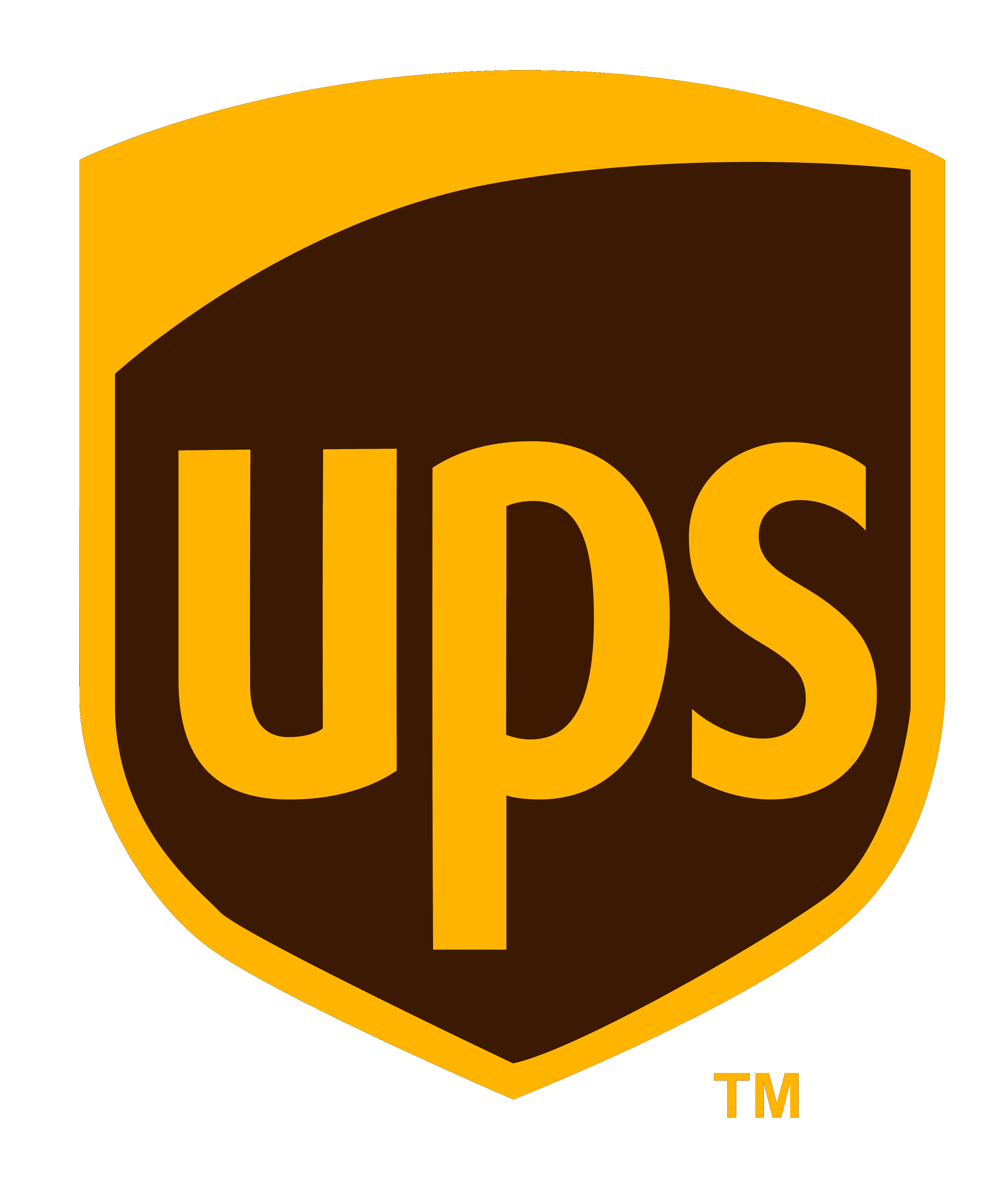 Tamarra Jenkin
Managing Director, UPS Customer Solutions
UPS

In this age of rapid e-commerce growth, packaging has evolved into an integral extension of brand. Focus can no longer primarily be on reducing damages and cost. Instead, packaging can and will play a significantly larger role in converting additional sales and creating a memorable consumer experience, ideally an environmentally conscious one.

Join us as we discuss the next generation consumer, how expectations are evolving, and how the transit and delivery experience is set to affect the packaging industry as well. We'll cover fulfillment and packaging studies done with large retailers on the BOPUS and Ship From Store models as well as the most overlooked part of the supply chain: reverse logistics. As e-commerce purchase return rates continue to increase, return resale price optimization also needs to be considered as part of the strategic road map.

Biography: Tamarra Jenkin is responsible for the supply chain and brand consulting that UPS performs for many of the world's largest retailers to help them accomplish internal objectives such as omni-channel development, ship-from-store implementation, improved customer experience, and packaging optimization. UPS Customer Solutions brings technology, engineering and sustainability solutions to help businesses of all sizes to grow rapidly and gain market share. Tamarra has an Industrial Engineering background and over the past two decades has held roles in IT Project Leadership, Innovation, Sales Strategy, and Consulting.
---
Jack of All Channels, Master of None


Brent Lindberg
Founder and Principal
Fuseneo

Multiple channels. One package to rule them all. But does this work for every type of product? Can our packaging really do all things well at once? What needs to change, and where are we headed? Looking past the frustrations at the whole picture reveals big opportunities for brands and retailers in an omnichannel landscape - but it may look different from what you expect.

Biography: Brent Lindberg is annoying, and he knows it. With a curiosity that rivals George, he has a habit of relentlessly asking questions like a 5-year-old. Anyone who knows him can tell you he has an obnoxious appetite for the unexpected. Somehow these odd traits create a perfect storm for real innovation. This has become the culture of Fuseneo, the packaging innovation and prototyping team he formed over a decade ago. Together they help brands find unexpected opportunities in packaging by combining daring creativity with serious expertise.
---
Omni-Channel's Weakest Link - What Can We Do?


Nancy Matchey
Vice President, Packaging Optimization
Chainalytics
A lot of attention and effort is being placed on perfecting home-site delivery for products purchased on-line as preferences of consumers continue to drive increased demand for this perceived convenience. However, while we know that significant progress is being made to optimize the process of delivering smaller and less fragile products, what about the big, bulky and hard to handle large products? How can we reduce the complexities in this category and how can we rally to make an impact?

Biography: Nancy Matchey serves as Vice President of the Packaging Optimization competency at Chainalytics. Specializing in delivering complex damage reduction and cost savings programs, Nancy was recently named 2018 "Practitioner to Know" from Supply & Demand Chain Executive.
Prior to joining Chainalytics, Nancy has held program management, program marketing and packaging sales and engineering positions at Andersen Corporation, Kodak, Flour City Packaging and 3M. Prior to Chainalytics, she managed Repeatable-Results as proprietor where she provided strategic business consulting services to her clients. Nancy holds a Bachelor of Science degree, Packaging Engineering, from the University of Wisconsin-Stout and a Master's in Business Administration, Marketing Management, from the University of St. Thomas.
---
Maximizing the Physical Moment of Truth


Scott A. Morris
Associate Professor of Food Science
University of Illinois

Global changes in retail, transportation, distribution, and delivery networks demand adaptation in order to create a compelling Physical Moment of Truth – the moment that the end user first experiences the product. The role of the package as a simple, uniform protective container in a standardized retail distribution mode is giving way to delivering products that rely on better packaging structures to cope with an increasingly unpredictable omnichannel distribution system and to deliver higher quality and a better user experience.

Additionally, flash market swings, long tail products and micro-niche trends will continue to challenge and change the design and trajectory of distribution packaging. Globally sourced mass-customization, platform-agnostic automation tools, re-conformable protective designs, and generalized ML/AI tools can provide forward-looking advantages to cope with the ongoing shifts.

Biography: Dr. Scott A. Morris received his PhD in Agricultural Engineering in1992 from Michigan State University and has worked in industry both directly and as a consultant on a wide range of projects. Based at the University of Illinois since 1992, Dr. Morris founded the University of Illinois Packaging Laboratory, developed a nationally-recognized packaging research and teaching program, and was the first faculty member in the department to offer computer-based online content.
---
Consumer Confidence is Key to Winning in Omni-Channel


Jonathan C. Quinn
Market Development Manager
NOVA Chemicals Inc. | Polyethylene Business


During this session we will dive into some of the key drivers of e-commerce growth and how that is impacting the future of packaging. Ultimately this discussion will focus on how and why people buy and how packaging impacts those decisions.

Biography: Jonathan Quinn is the market development manager for NOVA Chemicals' polyethylene business, where he focuses on understanding trends and discovering unmet needs in the consumer packaged goods industry in order to drive innovation. He has conducted extensive research on the eCommerce sector, specifically food e-commerce. Jonathan is viewed as a subject matter expert in the area of e-commerce packaging. Prior to joining NOVA Chemicals in early 2016, Jonathan held sales leadership and business development roles at Illinois Tool Works Zip-Pak division, the COESIA Group, and Multisorb Technologies. He holds a Bachelor of Science in Packaging Science and Business Management from Clemson University. Currently Jonathan chairs the e-commerce committee at AMERIPEN and is on the board of directors for the Society of Plastics Engineers flexible packaging division. Jonathan was awarded the 2018 rising star under 35 by Plastics News.


---
Packaging in the Age of Unified Retail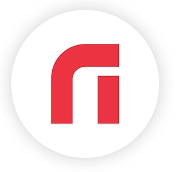 Colby Grantz
Packaging Manager
Netrush


Consumers need engagement, products need profitability, and brands need options. Packaging sits at the center of these needs and is a powerful enabling force that affects consumer paths from product discovery through enjoyment and loyalty. As brands try to unify the retail experience across a variety of discovery and fulfillment scenarios, packaging proves to be an untapped source of value, particularly on platforms such as Amazon that reward smaller, lighter, flatter and more sustainable.
Takeaways:
How primary and secondary packaging affects product profitability and associated issues such as Amazon CrAP, reverse logistics.
How changing consumer shopping behaviors necessitate a more holistic view of what packaging could and should be
How to think about design given the constraints of this new environment
Call to action to rethink the supply chain team as the new customer experience team
Case studies
Biography: Colby Grantz heads up the design, production, and optimization of everything related to product packaging at Netrush. This specifically includes all packaging designed for e-commerce channels, with environmental and cost-saving elements built into the process. Colby draws from over two decades of print production experience at the executive level. He is central to the development of conventional and nonconventional packaging systems for Netrush partner brands.
---
Keeping the Packaging Experience Omnipresent

Vickie L. VanHurley, Ph.D.

Branding Expert, Professor, Author
Bootstrap Branding


- Let's start with a few known facts about packaging's role in branding:
Angus Montgomery, editor of Design Week said, "Packaging has traditionally been seen as the 'front line' of branding and, despite the growth of channels such as online retail, this remains the case."
Esko's Packaging Innovation Report revealed "Packaging's inherent tactility is something that digital has been striving to emulate for many years now without success. No online experience can satisfactorily produce the feeling of picking up and holding a physical object."
According to Proctor & Gamble packaging is the first moment of truth.
- Clarify and understand the difference between multi-channel, omni-channel and why we should care. Apply the understanding to the omni-channel strategy.

- Packaging design decisions guide omni-channel decisions
Helps to keep the emotional connection, the story consistent across all channels
Using packaging design standards (brand personality, brand image statement, images, colors, typefaces) across all channels
- Packaging that got omni-channel right (Gallery)

- Audience Participation: Keeping the Packaging Experience Omnipresent Worksheet

Biography: Vickie L. VanHurley, Ph.D. is presently an educator, entrepreneur, artist, author, founder & owner of Design Doc Enterprises, LLC. She is a branding expert and the entrepreneur's branding educator. Vickie is sharing her love of branding with students as an adjunct professor at the University of Tampa, Department of Communication. She is also sharing her passion for branding with business owners and startups with her book Bootstrap Branding: An Entrepreneur's Guide to Building a Brand with Limited Finances. Vickie is helping business owners brand from the start. Prior to becoming an entrepreneur Vickie was packaging design director for Meijer, a major mid-western mass merchandise retailer from 2007 to 2011 in Grand Rapids, MI. Prior to her position at Meijer she was an instructor of advertising layout & design at Michigan State University in East Lansing, MI from 2004 to 2007. Prior to arriving at Michigan State University Vickie was an assistant professor and Program Director of Graphic Design in the College of Fine Arts at the University of Kentucky in Lexington, KY from 1998 to 2000. Vickie was also an instructor in the Department of Commercial Graphics-Design in the College of Technical Careers at Southern Illinois University-Carbondale, Carbondale, IL from 1994 to 1998. Vickie previously taught courses in the Department of Advertising and School of Journalism before her full-time appointment at Michigan State University where she earned her Ph.D. in Mass Media with a packaging design and advertising deign emphasis in 2007.Vickie has always been a patron and participant of the arts. She has been a graphic designer and illustrator for over 25 years, which includes 9 years of corporate design. She has been cultivating the artistic talent of others for more than 20 years. More specifically, she has been a college professor for 16 years.


---
Agile Packaging for the OmniAge


Dennis Young, CPP
Specialist-Teacher
Michigan State University School of Packaging
We know the challenges of the next period of retailing and packaging.
Unfortunately, we're wrong.
How to plan a strategy for an uncertain future.
Is it value -- or values?
Balancing risk in uncommon ways.
Embracing the excitement of tomorrow.
Biography: Dennis is a 1968 BS graduate of the School of Packaging at Michigan State University and a 2008 graduate of Rochester Institute of Technology with an MS in Service Management. His professional career of over 40 years includes IBM, Lansmont Corporation and Dennis Young and Associates, my packaging consultancy. I have taught full time at RIT in Packaging Science and in my current position at the School of Packaging at MSU. He has done presentations and taught seminars and workshops worldwide for many years. Dennis has authored a number of technical papers in the packaging field with emphasis on distribution packaging, measurement of distribution hazards and package development and test. Dr. Dan Goodwin of RIT and I published a book, Protective Packaging for Distribution. Dennis is a Certified Packaging Professional (CPP), and Fellow member of the Institute of Packaging Professionals, a member of TAPPI, as well as a member of ASTM D-10 on Packaging. I was an original member of the task group responsible for ASTM D-4169. I have served as the Technical Director (staff position) and as a Board Member and VP of the International Safe Transit Association and was a recipient of their R. David LeButt Award for excellence in packaging education. He is a Life Member of the MSU Packaging Alumni Association, and has served on their Board of Directors and was selected Packaging Alumnus of the Year in 1992. He was was recently selected to the MSUPAA Hall of Fame. He was inducted into the PMMI Packaging Hall of Fame in 2009, one of about 200 professionals since the inception of the award in 1971.