Forum Exhibitors

---
The ISTA Forum brings together hundreds of packaging professionals looking for innovative solutions. For exhibitors, the ISTA Forum provides a powerful and cost-effective way to showcase their products and services while targeting key decision makers of the transport packaging industry. The ISTA Forum offers a unique exhibitor's reception experience and is the not-to-be-missed event for attendees.
Who exhibited at the 2018 ISTA Forum? click here
---

Wednesday, May 15th:Exhibitor Set-up:
12:00pm – 4:30pm
(Exhibitors must check in by 3:00pm)
Exhibitor Reception:
5:00pm – 7:30pm
Exhibitor Tear-down:
7:30pm – 9:00pm
ISTA Forum Exhibitor Rate:
$1,750
Package includes:
2 name badges for the Exhibitor Reception only. Forum attendee registration and additional Exhibitor Reception Badge can be purchased separately.
10'' x 10'' space
Enhanced listing on the website: color logo, website link, contact information and 120-word description
Enhanced listing in the Forum Guide: color logo, contact information and 120-word description
Promotion on the website and in ISTA publications
Attendee list (this will NOT be distributed until check-in at the Forum)
If you have questions, please
email
Lisa Bonsignore or call at (517) 333-3437 ext. 215.
BECOME AN EXHIBITOR
EXHIBITOR GUIDELINES
---
2019 ISTA Forum Exhibitors:
---
ACH Foam Technologies

8700 Turnpike Dr., Ste 400, Westminster, CO 80031 USA
Tel: 855-597-4427
www.achfoam.com
Nationwide manufacturer of DuraTherm® molded polystyrene solutions for the protective packaging and cold chain packaging industries. DuraTherm® protective packaging includes custom molded and fabricated molded polystyrene, wine shippers, and box liners. Whether it's a DuraTherm® insulated shipper from our wide variety of stock sizes, a custom-designed DuraTherm® insulated shipping container specific to your requirements or our new space-saving DuraTherm® FreshFold collapsible cooler, DuraTherm® can provide the best combination of impact and thermal protection. With faster lead times, nationwide distribution, and stocking programs available, DuraTherm® protective packaging and insulated shippers protect your products while saving time & money.
---
Arch Systems

201 San Antonio Circle, Suite 135, Mountain View, CA 94040 USA
Tel: 650-485-1606
www.
archsys.io
Arch Systems is an Industrial IoT company that grew out of Stanford University and non-profit work in Africa. Arch has developed a compact, high-end wireless sensor solution ideal for tracking the health of packages and supplies throughout a supply chain that is 5x cheaper than prior alternatives. Arch's wireless through-the-crate technology enables mid-shipment updates and remote data upload, including the top 100 shock/vibration waveforms. Visit booth 101 to learn how the latest technology innovations in electronics, cloud computing and analytics have been used to develop a packaging-engineer and manager-centric solution that has resulted in +$1M in savings for their customers.
---
Bureau Veritas Consumer Products Services, Inc.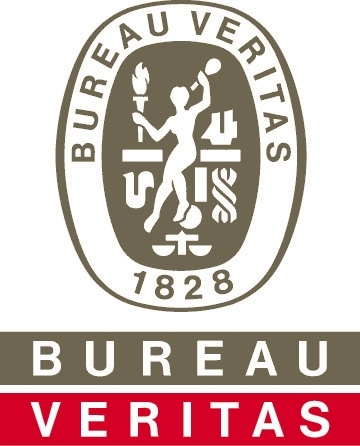 100 Northpointe Parkway, Buffalo, New York 14228 USA
Tel: 716-505-3300 / 1-800-277-3300
www.bureauveritas.com/cps
As products are sourced and shipped worldwide to meet consumer demands, the need for durable packaging continues to grow. Transit testing offers the best means to anticipate how products will perform in shipping and strengthen customer satisfaction. At Bureau Veritas, we are committed to providing the best transit testing services in the consumer products industry. We continue to expand our capabilities and offer multiple testing locations certified by ISTA around the globe, including China (Hong Kong, Shanghai and Shenzhen), India, Indonesia, Korea, Mexico, Singapore, Taiwan, Thailand, Vietnam, Turkey and the US. Each of our locations has one or more ISTA Certified Professionals on its staff to provide you with experienced and knowledgeable assistance. Additional consulting services are available.
---
California Polytechnic State University

Packaging Program, Department of Industrial Technology and Packaging, Orfalea College of Business
1 Grand Avenue, San Luis Obispo, CA 93407
Tel: 805-756-2129
www.cob.calpoly.edu/undergrad/industrial-technology/
---
Clemson University

Department of Food, Nutrition and Packaging Sciences
223 Poole Agricultural Center Clemson SC 29634 USA
Tel: 864-723-0740
www.clemson.edu/fnps
---
Cold Chain Technologies

135 Constitution Blvd, Franklin, MA, 02038, United States
Tel: 800-370-8566
www.coldchaintech.com

Cold Chain Technologies, Inc. (CCT) is an ISO 9001:2015 certified global leader in the development and delivery of cost-effective insulated thermal packaging solutions that protect the integrity of temperature-sensitive products. With over 50 years of experience in the cold chain, we understand its logistics and applications, its demands and its extremes.
---
Crystal Instruments

2370 Owen Street, Santa Clara, CA, 95054 USA
Tel: 408-986-8880
www.crystalinstruments.com

Founded in 1996, Crystal Instruments (CI) is a leading manufacturer of dynamic measurement, signal analysis, and vibration testing equipment. Crystal Instruments is headquartered in Santa Clara, California, the center of Silicon Valley. Currently, CI products are distributed in over 40 countries around the world. Crystal Instruments founders James Zhuge Ph.D and Justin Tang previously founded Dactron, which established industry benchmarks with innovative technology. Zhuge and Tang continue leading innovation with Crystal Instruments today, driving the development of the most technologically advanced products available in the market including the newly released EDM Modal – a comprehensive modal analysis software suite.
---
D
DL, Inc.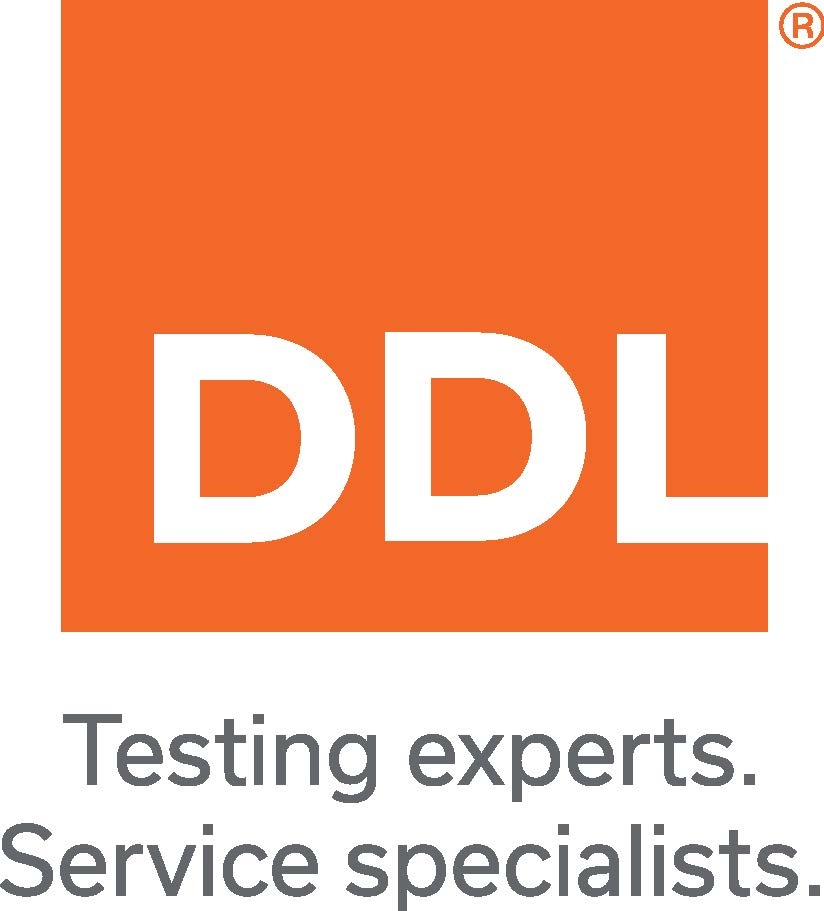 10200 Valley View Rd., Suite 101, Eden Prairie, MN 55344 USA
Tel: 952-941-9926 (MN) | 714-979-1712 (CA)
www.testedandproven.com
DDL Inc. is an ISO/IEC 17025- accredited full-service testing lab that provides package, product, and materials testing to the
medical device and pharmaceutical industries. The company's team of engineers and technical and quality experts is devoted to
helping customers worldwide succeed by taking an independent, involved and informed approach to ensuring regulatory compliance.
---
Diversified Technical Systems (DTS)

1720 Apollo Court, Seal Beach, CA 90740 USA
Tel: 562-493-0158
www.dtsweb.com
DTS is a leading manufacturer of miniature, rugged, autonomous data acquisition systems for harsh test environments. The ultra-small data recorders and loggers are designed to embed on or in test articles and support a variety of testing from short duration impacts and transient shock to long term monitoring. Fortune 500 companies rely on DTS measurement solutions for packaging, transportation, automotive safety, aerospace, blast and injury biomechanics testing. Innovation, reliability and expert technical support have made DTS a top choice around the world.
---
EFP LLC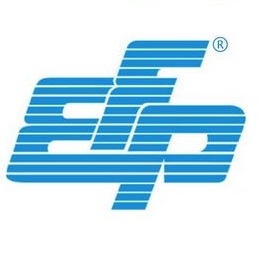 223 Middleton Run Road, Elkhart, IN 46516 USA
Tel: 574-295-4690
www.efpcorp.com

EFP is an industry leader in providing exceptional foam molding and fabrication solutions. Since the 1950's, EFP has been committed to developing innovative expanded foam products to successfully meet the needs of thousands of customers nationwide.
---
Element Materials Technology

1530 Vista View Dr., Longmont, CO 80504 USA
Tel: 720-340-7810
www.element.com
A global provider of Testing, Inspection and Certification services for a diverse range of materials and products in sectors where failure in service is not an option.
---
Emerson Apparatus

59 Sanford Drive, Gorham, Maine 04038 USA
Tel: 207-856-0055
www.emersonapparatus.com

Emerson Apparatus is the leading manufacturer of Compression Testers, Sample Cutters, Test Fixtures, Speed Dryers, Transportation Simulators, Drop Testers & Incline Impact Machines and other Laboratory Testing Equipment for industrial applications. All of Emerson's product lines have the ability to be fully customized to meet your application and testing needs. Emerson also partners with industry-leaders in vibration test equipment and controls for single-axis and multi-axis vibration testing. We engineer, design, manufacture, and support testing equipment and software to applicable ISTA, ASTM, TAPPI, and other specified standards. Designed and manufactured in the USA. Emerson, Setting the Standard for Precision Testing Equipment Since 1908.
---
gh Package & Product Testing and Consulting, Inc.

4090 Thunderbird Lane Fairfield, OH 45014 USA
Tel: 513-870-0080
www.ghtesting.com

gh Package & Product Testing and Consulting Inc. is a third party full service package and product testing company located conveniently in the Ohio, Indiana and Kentucky Tri-State area. Our laboratory is accredited in accordance with the International Standard ISO/IEC 17025. We provide package engineering services to our customers worldwide. Quite simply we vibrate, squeeze, crush, expose, drop or do whatever it takes to assure products arrive safely to their final destinations.
---
Great Northern Laminations

3010 East Venture Drive, Appleton WI 54912-8033 USA
Tel: 800-925-2626
www.laminationsonline.com
GREAT SERVICE. GREAT RELIABILITY. GREAT SOLUTIONS. Laminations provides innovative corner, edge protection, U-Shaped, and crating solutions that safeguard products during shipping, handling and storage. Our diverse line of VBoard® laminated paperboard products has proven practical and effective for thousands of packaging applications across a wide range of industries, backed by packaging experts who deliver cost-effective solutions with speed, quality and accuracy. Our paperboard solutions are 100% recyclable, and deliver the most advanced form of packaging protection to help customers reduce the cost of packaging materials and lower shipping costs throughout the supply chain.
---
Highlight Industries, Inc.

2694 Prairie St SW, Grand Rapids, MI 49519 USA
Tel: 800-531-2465
www.highlightindustries.com
Highlight Industries is a builder of stretch film testing equipment and end-of-the-line packaging machinery. Established in 1981 in Grandville, MI, Highlight has expanded from an innovative beginning building handwrappers to developing complete lines for stretch wrapping, case sealing, plastic strapping, and related quality control equipment. Highlight has long differentiated itself by investing in cultivating a deep understanding of all the elements which impact load security for its customers and by cooperating with other leaders to increase knowledge across the industry. Highlight continues this investment today to provide the highest quality packaging solutions available.
---
L.A.B. Equipment, Inc.

1549 Ardmore Avenue, Itasca, IL 60143 USA
Tel: 630-595-4288
www.labequipment.com
Need to meet the New AMAZON Vendor Incentive program? L.A.B is your solution provider. L.A.B Equipment's comprehensive line of products including; hydraulic random vibration systems, drop systems, and Incline Impact Testers, are designed to meet AMAZON Series 6 (SIOC and OB) test protocols. Whether you need the test equipment here in the US or overseas, L.A.B looks forward to working with you and providing you the valued solution you need. We are a team based organization with a global presence to serve and support customers world-wide. We are committed to manufacturing quality products on a consistent basis while maintaining a work ethic and attitude directed towards continuous improvement focusing on customer based satisfaction and solutions.
---
Lansmont Corporation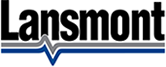 17 Mandeville Court, Monterey, CA 93940 USA
Tel: 831-655-6600
www.lansmont.com
Lansmont's Field-to-Lab® Methodology facilitates effective product and package designs by directly linking measured dynamic distribution inputs to actual laboratory simulation and validation tests. Lansmont's family of SAVER™ field instruments provide the basis for dynamic testing performed in laboratories equipped with Lansmont's shock, drop, impact, vibration, and compression test systems. For challenges that require more precise simulation, Lansmont's TruMotion™ test systems provide testing capability that's closer to reality.
---
L&E International, Ltd.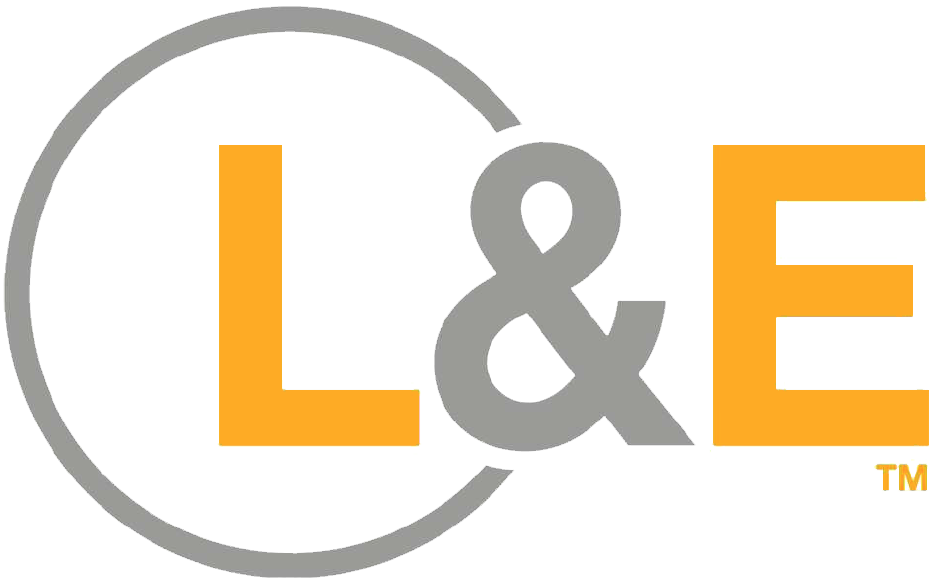 100 Ring Road West, Suite 103, Garden City, NY 11530 USA
Tel: 516-741-5300
www.le-intl.com
L&E offers a wide range of services including the design, engineering, manufacturing and supply of packaging throughout the Americas, Europe, India and Southeast Asia. L&E production teams in Asia and North America work upstream during the package design phase to ensure packaging solutions are optimized for efficiency. Our technical teams and packaging engineers ensure material specifications are correct and fit for purpose, while our graphic print specialists help manage art production files and pre-press set up helping to ensure the print and packaging manufacturing process is a success.
---
Lifoam

1303 S. Batesville Road, Greer, SC 29650 USA
Tel: 714-891-5035
www.lifoam.com
Lifoam has been in the protection business since the 1960s, building and innovating all over the world. Our engineers, scientists, sharp manufacturers, and careful logistics planners are dedicated to protecting people who need advanced healthcare. Our delivery systems are designed to protect what is important and valuable to millions of people. When have and always will develop leading-edge thermal protection products, while working with labs, hospital groups, and companies to engineer their cold chain logistics – removing thermal risk from their world. As a Newell Brands company, we carry the strength and infrastructure to deliver great answers to even the most difficult thermal challenges. Talk to us. We can help.
---
Michigan State University School of Packaging

---
NOVA Chemicals

400 Frankfort Road, Monaca, PA 15061-2298 USA
Tel: 724-770-4348
www.novachem.com

At NOVA Chemicals, we believe high-performance plastics and sustainability go hand-in-hand. Our product portfolio includes a wide range of polyethylene, expandable polystyrene, and ARCEL® resins ideal for optimizing packaging applications. We collaborate with our customers to help them create the sustainable solutions that brand owners and consumers are demanding.
---
Packaging Corporation of America

1 North Field Court, Lake Forest, Illinois 60045 USA
Tel: 800-456-4725
www.packagingcorp.com
Packaging Corporation of America (PCA) is an ideas and solutions company focused on supporting your success in the market place. Whether you are looking for corrugated shipping containers, bulk containers, custom designed and printed corrugated packaging, or eye-catching displays and merchandisers for retail, you can count on PCA to deliver the ideal solution on time and on budget. PCA is among the largest producers of containerboard and corrugated packaging products in the United States. Headquartered in Lake Forest IL, PCA operates eight paper mills and 94 corrugated and related packaging plants and is also one of the largest producers of uncoated freesheet (office paper) in North America. For more information, or if we can help you, please visit us at our website,
www.packagingcorp.com
or call us at: 800-456-4725.
---
Parameter Generation & Control Inc.

PO Box 129, 1054 Old US 70 West, Black Mountain, NC 28711 USA
Tel: 828-669-8717
www.humiditycontrol.com
Parameter Generation & Control specializes in precise humidity and temperature control systems (Including TAPPI/ANSI T 402 sp-13). Parameter can provide TAPPI specs in existing spaces or provide turn-key solutions (room, conditioner, and controls). Our rooms and reach-in chambers can be programmed to produce both TAPPI preconditioning and TAPPI conditioning specs in the same space as well as wide range of temperatures and humidities for shipper studies. For more information, our web site is www.humiditycontrol.com or email us at c.hile@humiditycontrol.com.
---
Pelican BioThermal Headquarters

3020 Niagara Ln N, Plymouth, MN 55447 USA
Tel: 763-412-4800
www.pelicanbiothermal.com
Pelican BioThermal LLC offers the widest range of thermally-protected, temperature controlled packaging and service solutions to the global life sciences industry. Our products ensure that delicate biological materials arrive intact and effective, despite exterior environments. Pelican BioThermal is dedicated to developing innovative products designed to fulfill the complex needs of the global life sciences industry. Our customers benefit from our extensive expertise in ensuring that temperature stability is maintained throughout the distribution chain. We also offer a complete portfolio of services and software to support end-to-end temperature controlled packaging asset management. For more information, visit pelicanbiothermal.com.
---
Polyfoam Corporation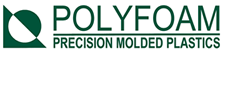 PO Box 906, 2355 Providence Road, Northbridge, MA 01534 USA
Tel: 508-234-6323
www.polyfoamcorp.com
Polyfoam Corporation specializes in designing and manufacturing solutions with injection-molded or foam-molded plastics. With over forty years of experience and a focus on engineering, quality, and the environment, Polyfoam produces results that are cost-effective and sustainable. Services include engineering design, in-house 3D prototyping, secondary operations, and an ISTA-certified stress and thermal test lab. Polyfoam also has an extensive line of stock thermal and cushion packaging items. ISO 9001 Registered.
---
R.I.T. Department of Packaging Science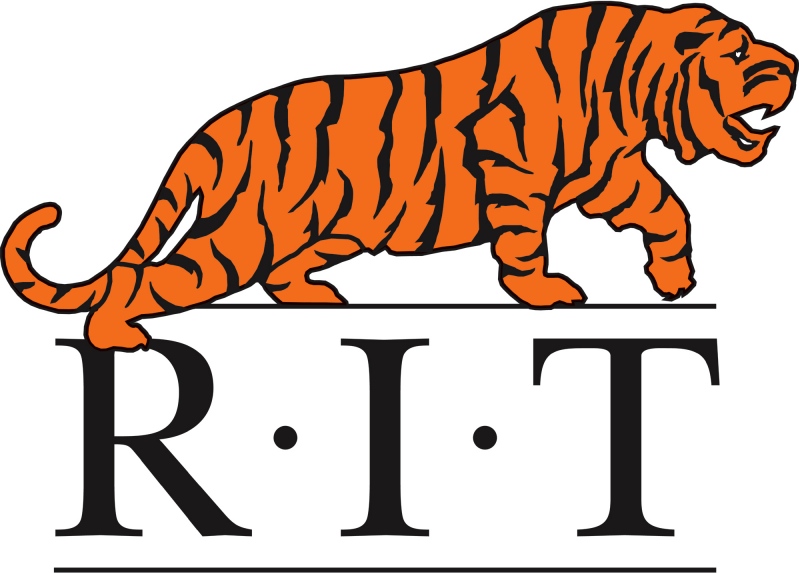 29 Lomb Memorial Drive, Rochester, NY 14623 USA
Tel: 585-475-2608
www.rit.edu/cast/packaging/
---
SAFE LOAD Testing Technologies

C/ Charles Robert Darwin, 20, oficina 13, 46980 Paterna - Valencia (Spain)
Tel: +34 672 387 614
www.safeloadtesting.com

We provide solutions for the optimization and validation of the packaging. Our company is based on the 21 years of experience in the research and development of new equipment to reproduce physical and mechanical risks associated with the goods distribution process, to improve quality, reduce damages and costs. All our solutions are characterized by their cutting-edge technology, their intuitive use, and their design. Furthermore, all of them meet a full range of test standards including ISTA, ASTM, ISO, EN or EUMOS, with the guarantee of maximum reliability and accuracy, simulating the reality in each test. In addition, we offer high added value services of consultancy and training on transport simulation and packaging engineering. In Safe Load Testing Technologies, we always look for excellence to offer the highest quality and functionality, leading the latest market trends. If it is what you are looking for, then we invite you to walk the path together, we invite you to FEEL THE INNOVATION.

---
Sealed Air

2415 Cascade Pointe Boulevard, Charlotte NC 28208 USA
Tel: 980-221-3235
www.sealedair.com

Sealed Air partners with customers to solve their most critical packaging challenges with innovative solutions that leave our world, environment, and communities better than we found them. Our portfolio of widely recognized brands includes Cryovac® food packaging and Bubble Wrap® protective packaging, which respectively enable a safer, more efficient food supply chain and protect valuable goods shipped around the world. Our global network of Packaging Application Centers is ISTA certified and a participant in the Amazon Packaging Support and Supplier (APASS) Network.
---
SGS North America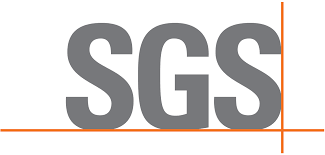 SGS Consumer and Retail
291 Fairfield Avenue, Fairfield, NJ 07004 USA
Tel: 973-575-5252
SGS Integrated Paper Services
3211 E Capitol Drive, Appleton, WI 54911 USA
Tel: 920-749-3040
www.sgs.com/cgnr

SGS is the world's leading inspection, verification, testing and certification company. We are recognized as the global benchmark for quality and integrity. With more than 95,000 employees we operate more than 2,400 offices and laboratories around the world, including Paper and Packaging Laboratories in the U.S., Asia and Europe. We operate a full service product and packaging test lab in Fairfield, NJ where we execute the full suite of ISTA procedures, including ISTA 6-AMAZON. We are ASTM, UNDOT and ISTA certified as well as Amazon approved. We offer Transit & Chemical testing, Sustainability & Physical Performance testing, Environmental & Atmospheric Conditioning, Medical Packaging & Cold Chain testing and other custom and retailer required tests. SGS Integrated Paper Services (IPS) in Appleton, WI, is an independent laboratory serving the pulp & paper, packaging, corrugated, nonwovens, personal care products, and medical supply industries. Key services include Fiber Science and Microscopy, Defect Analysis, Flushability, National Brand Equivalency, Analytical Chemistry, Repulpability testing, Sustainability Services, Reverse Engineering and a new ISTA lab currently in development. With SGS's packaging services, you can ensure your packaging protects products, complies with regulations, reduces product loss and controls environmental issues in the distribution of your products.

---
Smithers Pira

Westland Commerce Center, 6539 Westland Way Suite 24, Lansing MI 48917 USA
Tel: 517-322-2400
www.smitherspira.com
Smithers Pira is the worldwide authority on the packaging, paper, and print industry supply chains. With over 80 years of experience, we provide world-leading expertise and market intelligence and offer a range of testing services supported by comprehensive facilities in Lansing, Michigan, and the United Kingdom. We support clients at every stage of the supply chain, from initial R&D programs and regulatory compliance to package performance and post-distribution integrity testing. We offer standard and custom packages for materials, primary pack, and distribution testing, food compliance, test method development, and medical device testing. All of our distribution testing laboratories are ISTA certified. Learn more at
www.smitherspira.com
.
---
Sonoco ThermoSafe

3930 N. Ventura Drive, Suite 450, Arlington Heights, IL 60004
Tel: 800-323-7442
www.thermosafe.com

Sonoco ThermoSafe, a unit of Sonoco (NYSE:SON), is a leading global provider of temperature assurance packaging for the safe and efficient transport of pharmaceuticals, biologics, vaccines and other temperature sensitive products. Sonoco ThermoSafe shipping solutions mitigate risk for our customers and ensure product efficacy throughout the extremes of a supply chain. With operations in The Americas, Europe and Asia, Sonoco ThermoSafe has a vast product offering featuring industryleading technology that encompasses refrigerated, frozen or controlled room temperature applications. In addition, Sonoco ThermoSafe's ISC Labs® deliver individualized design and testing services and innovative packaging solutions along with qualification and validation services to meet all regulatory requirements.

---
Techlab Systems (TLS)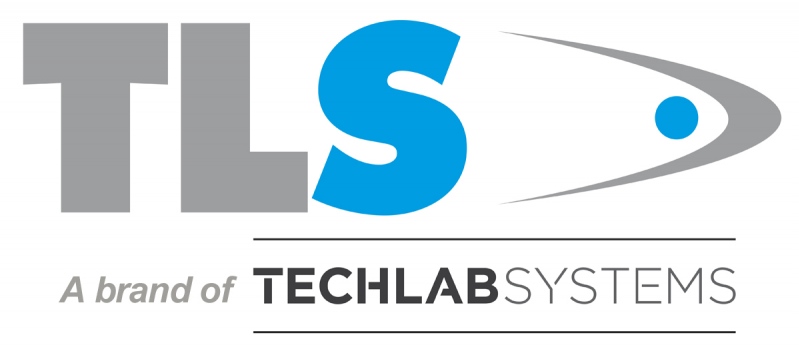 1549 W. Ardmore Ave. Itasca, IL 60143 USA
Tel: 630-595-8810
www.techlabsystems.com
Techlab Systems (TLS) provides complete testing solutions for the pulp, paper, packaging, cardboard and corrugated industries. Testing Machines include Compression Testers plus laboratory equipment to test the performance of your pulp, paper and board. Our sales and service network located around the world is committed to make your experience memorable.
---
TemperPack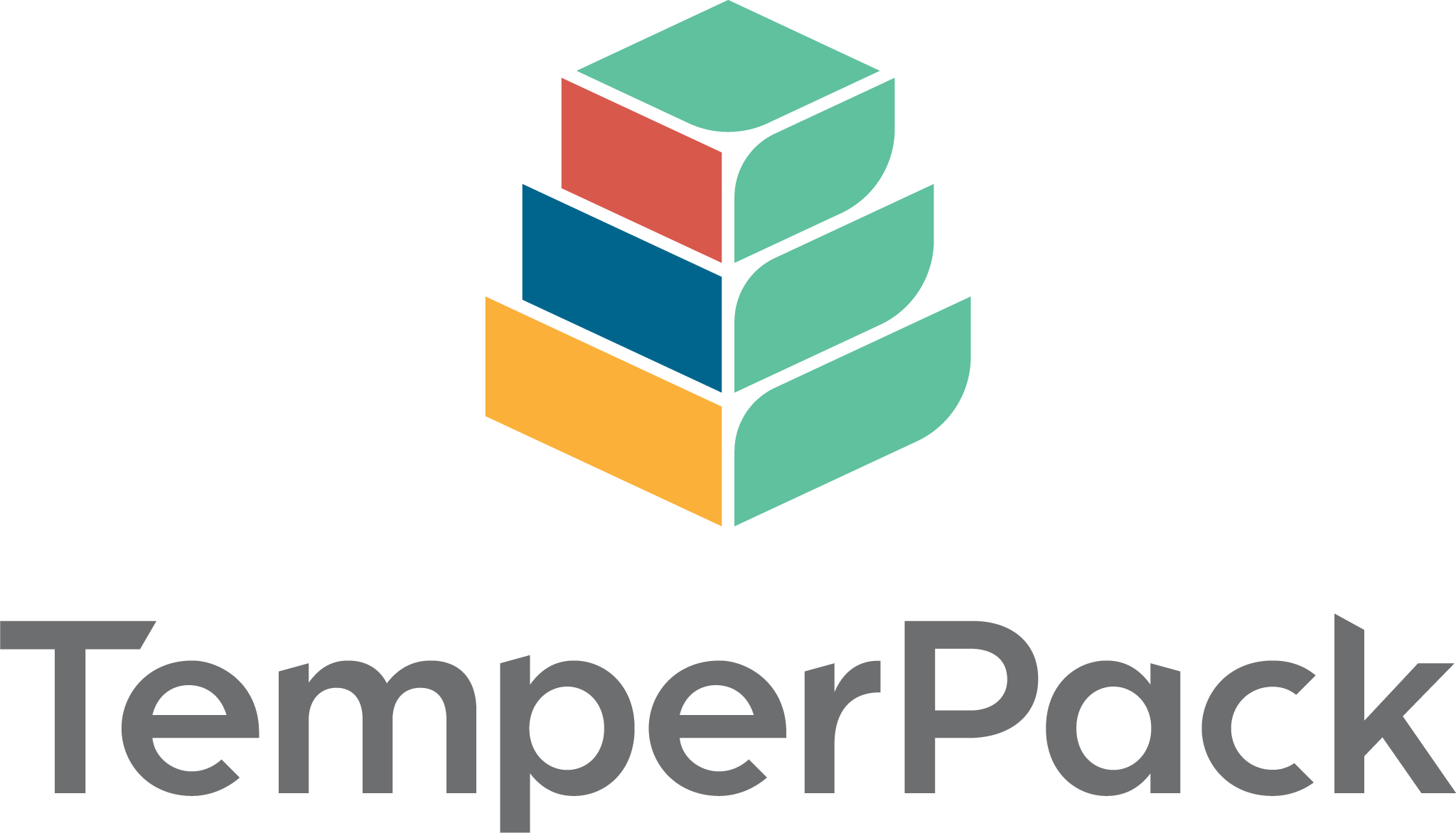 4447 Carolina Ave, Richmond, VA 23222 USA
Tel: 800-323-7442
temperpack.com

TemperPack solves thermal packaging problems through sustainable design. The company was born out of a desire to reduce the amount of unsustainable packaging that correlated with the rising world of e-commerce delivery. They specialize in bringing custom solutions for clients to scale in the perishable food and life sciences industries. Today, TemperPack operates two facilities in Virginia and Nevada and is rapidly expanding its reach in the perishable and cold-chain shipping market, all with the goal of reducing the amount of packaging that ends up in landfills. For more information, visit temperpack.com.
---
Veritiv

1000 Abernathy Rd, Atlanta, GA 30328
Tel: 844-VERITIV
www.veritivpackaging.com

Veritiv is a leading provider of packaging solutions that reduce breakage, damage and loss. We combine extensive industry knowledge and technical expertise to improve operations, transforming your critical transport packaging into dramatic advantages to your business. Our specialists in design, testing, materials and equipment help you uncover all the ways your packaging can generate more efficiencies, more sales and more profits – all backed by more than 8,000 employees, 170 locations, six design centers, and two ISTA-certified test labs.
---
Vibration Research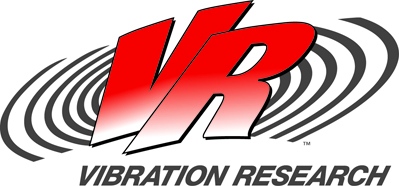 1294 Chicago Drive, Jenison, MI 49428 USA
Tel: 616-669-3028
www.vibrationresearch.com
As the global leader in vibration testing technology, our hardware and software is known for its reliability, that it "just works". We are so confident in our hardware, that we offer a lifetime hardware warranty, something that no other controller company has ever done! The VR9500 controller and VibrationVIEW software are optimized for the ISTA style of vibration test. Entering the random vibration test profiles is straightforward and testing is executed efficiently, followed up by comprehensive, automated reporting. In addition, using the ObserVR1000 DAQ and ObserVIEW software, you can instrument a packaged product with accelerometers and analyze drop test results. This isn't necessary if your packaged product passes the drop tests BUT, if it fails, you'll have the data and insight to support an intelligent re-design, not relying on just a best-guess approach.
---
Virginia Tech Center for Packaging and Unit Load Design

1650 Research Center Dr. (Mail Code 0503), Virginia Tech, Blacksburg, VA 24061
Tel: 540- 231-7107
www.unitload.vt.edu/
---
Weiss Technik North America, Inc.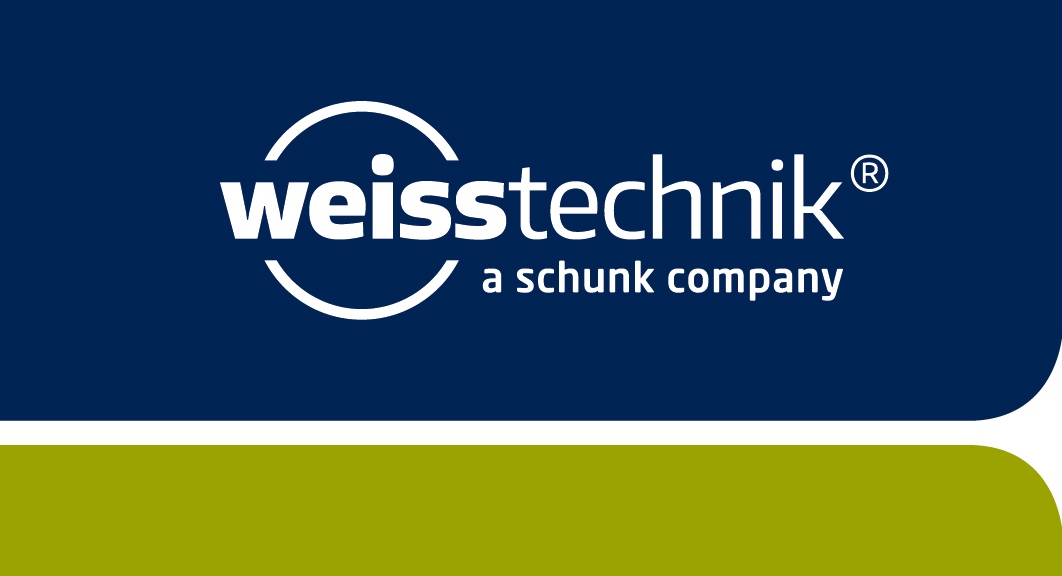 12011 Mosteller Road, Cincinnati, OH 45241 USA
Tel: 513-326-5252
www.cszproducts.com
We offer a wide range of testing services and CSZ test chambers for package testing, shipping studies and more. Our products and services include temperature, humidity, altitude, vibration, HALT & HASS, drop impact, thermal shock, and more. Sizes range from small benchtop chambers to full walkin testing chambers.
---
WESTPAK

83 Great Oaks Blvd San Jose, CA 95119 USA
Tel: 408-224-1300
www.westpak.com
WESTPAK, a third-party, mechanical and environmental testing firm with laboratories in San Diego and San Jose, California, serves the life science, technology, consumer, food, and aerospace industries by evaluating package systems per ISTA, ASTM and ISO test protocols for most delivery types and transportation methods. WESTPAK has grown through word of mouth and referrals since being founded in 1986. The firm's well-established reputation for providing reliable data, accurate test results, and excellent customer service is industry recognized. The company became 100% employee-owned in 2017. Its philosophy continues to be "Integrity is the priceless component in testing."