Forum Exhibitors


Finding the right solution provider is essential to your company's success.
Explore the many packaging suppliers, equipment manufacturers, research institutes and laboratories on exhibit at the co-located
TransPack and TempPack Forum Exhibitor Reception
on Wednesday, March 21st at the Marriott Marquis San Diego Marina. You'll find the innovative solutions you've been looking for while connecting with hundreds of packaging professionals.

---
Interested in exhibiting and showcasing your products and services?
Exhibiting at the Forum is a powerful and cost-effective way to target the transport packaging industry. If you are considering sponsoring as well, keep in mind that Diamond, Platinum and Gold sponsors receive a free exhibit space as part of their package!
Questions?
Contact Megan Riegel
megan@ista.org
Phone: +1 517-333-3437 ext. 217
EXHIBITOR RATE: $1,750
EXHIBITOR REGISTRATION
DOWNLOAD EXHIBITOR GUIDE
---
2018 CONFIRMED EXHIBITORS
---
California Polytechnic State University

Packaging Program, Department of Industrial Technology and Packaging, Orfalea College of Business
1 Grand Avenue, San Luis Obispo, CA 93407
Tel: 805 756 2129
www.cob.calpoly.edu/undergrad/industrial-technology/
---
Clemson University

Department of Food, Nutrition and Packaging Sciences
223 Poole Agricultural Center Clemson SC 29634 USA
Tel: 864-723-0740
www.clemson.edu/fnps
---
D
DL, Inc.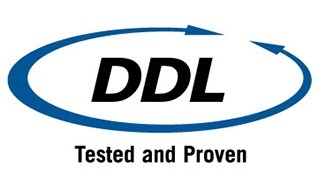 10200 Valley View Rd., Suite 101, Eden Prairie, MN 55344 USA
Tel: 952-941-9226 | 800-229-4235
www.testedandproven.com
DDL Inc. is an ISO/IEC 17025- accredited full-service testing lab that provides package, product, and materials testing to the medical device and pharmaceutical industries. The company's team of engineers and technical and quality experts is devoted to helping customers worldwide succeed by taking an independent, involved and informed approach to ensuring regulatory compliance.
---
Great Northern Laminations

3010 East Venture Drive, Appleton WI 54912-8033 USA
Tel: 800-925-2626
www.laminationsonline.com
GREAT SERVICE. GREAT RELIABILITY. GREAT SOLUTIONS. Laminations provides innovative corner, edge protection, U-Shaped, and crating solutions that safeguard products during shipping, handling and storage. Our diverse line of VBoard® laminated paperboard products has proven practical and effective for thousands of packaging applications across a wide range of industries, backed by packaging experts who deliver cost-effective solutions with speed, quality and accuracy. Our paperboard solutions are 100% recyclable, and deliver the most advanced form of packaging protection to help customers reduce the cost of packaging materials and lower shipping costs throughout the supply chain.
---
Instrumented Sensor Technology, Inc.

4704 Moore St., Okemos, MI 48864 USA
Tel:(517) 349-8487
www.isthq.com
Instrumented Sensor Technology, Inc.(IST) designs, manufactures, sells, rents and services portable data recorders for dynamic measurement of shock, drop, impact, vibration, compression, temperature, humidity, and atmospheric pressure. Applications range from transport packaging and testing to ground transport monitoring of high value cargo, drop testing, crash recording, flight vibration recording, accident reconstruction, and more. IST also provides measurements services and report generation for Logistics Quality Audits of customers' shipping and handling and distribution channels, carrier and route handling quality comparison analysis, and more. Instruments available for short term rental as well as purchase. IST also maintains an ISO Z540 in-house metrology laboratory for re-calibration of all data recorder products and sensors. With customers worldwide, IST has been proudly serving the transport packaging marketplace for 30 years, founded in 1987.
---
L.A.B. Equipment, Inc.

1549 Ardmore Avenue, Itasca, IL 60143 USA
Tel: 630-595-4288
www.labequipment.com
L.A.B Equipment, Inc. is a leading global manufacturer of product reliability and package test equipment. Our comprehensive line of products includes; hydraulic sine and random vibration, drop, climatic chambers, incline impact, shock, rotary vibration systems. Our systems are designed to meet related standards from around the globe, including the increasingly popular Amazon 6 Series and various ISTA protocols.
We are a team based organization with a global presence to serve and support customers world-wide. We are committed to manufacturing quality products on a consistent basis while maintaining a work ethic and attitude directed towards continuous improvement focusing on customer based satisfaction and solutions..
---
NOVA Chemicals Expandable Styrenics

400 Frankfort Road, Monaca PA 15061-2298 USA
Tel: 724-774-4348
www.arcelresins.com
NOVA Chemicals Expandable Styrenics provides a variety of foamable resins ideal for packaging and custom shape molding applications. Our expandable products use air to generate low density, sustainable solutions for protective packaging needs. A selection of EPS and ARCEL® resin grades are available to provide the ideal product for each application.
---
Packaging Corporation of America

250 South Shaddle Avenue, Mundelein, IL 60060 USA
Tel: 847-482-2092
www.packagingcorp.com
Packaging Corporation of America (PCA) is an ideas and solutions company focused on supporting your success in the market place. Whether you are looking for corrugated shipping containers, bulk containers, custom designed and printed corrugated packaging, or eye-catching displays and merchandisers for retail, you can count on PCA to deliver the ideal solution on time and on budget. PCA is among the four largest producers of containerboard and corrugated packaging products in the United States. Headquartered in Lake Forest IL, PCA operates eight paper mills and 94 corrugated and related packaging plants and is also one of the largest producers of uncoated freesheet (office paper) in North America. For more information, or if we can help you, please visit us at our website,
www.packagingcorp.com
or call us at: 800-456-4725.
---
Parameter Generation & Control Inc.

PO Box 129, 1054 Old US 70 West, Black Mountain, NC 28711 USA
Tel: 828-669-8717
www.humiditycontrol.com
Parameter Generation & Control specializes in precise humidity and temperature control systems (Including TAPPI/ANSI T 402 sp-13). Parameter can provide TAPPI specs in existing spaces or provide turn-key solutions (room, conditioner, and controls). Our rooms and reach-in chambers can be programmed to produce both TAPPI preconditioning and TAPPI conditioning specs in the same space as well as wide range of temperatures and humidities for shipper studies. For more information, our web site is www.humiditycontrol.com or email us at c.hile@humiditycontrol.com.
---
Polyfoam Corporation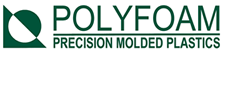 PO Box 906, 2355 Providence Road, Northbridge, MA 01534 USA
Tel: 508-234-6323
www.polyfoamcorp.com
Polyfoam Corporation specializes in designing and manufacturing solutions with injection-molded or foam-molded plastics. With over forty years of experience and a focus on engineering, quality, and the environment, Polyfoam produces results that are cost-effective and sustainable. Services include engineering design, in-house 3D prototyping, secondary operations, and an ISTA-certified stress and thermal test lab. Polyfoam also has an extensive line of stock thermal and cushion packaging items. ISO 9001 Registered.
---
SAFE LOAD Testing Technologies

Parque Tecnológico de Paterna, C/ Albert Einstein, 5, 46980 Valencia
Tel: +34 672 387 614
www.safeloadtesting.com
We design innovative solutions to optimize the unit product + packaging throughout the distribution cycle. Our company is based on the 21 years of experience in the research and development of new equipment to reproduce physical and mechanical risks associated with the goods distribution process, to improve quality, reduce damage and costs. All our solutions are characterized by their cutting-edge technology, their intuitive use, and their design. Furthermore, all of them meet a full range of test standards including ISTA, ASTM, ISO, EN or EUMOS, with the guarantee of maximum reliability and accuracy, simulating the reality in each test. In addition, we offer high added value services of consultancy and training on transport simulation. In Safe Load Testing Technologies, we always look for excellence to offer the highest quality and functionality, leading the latest market trends. If it is what you are looking for, then we invite you to walk the path together, we invite you to FEEL THE INNOVATION.
---
Sealed Air

8215 Forest Point Blvd Charlotte NC 28273 USA
Tel: 981-221-3235
www.sealedair.com

Sealed Air's global network of Packaging Application Centers offer unparalleled expertise in solving your packaging challenges. Our capabilities are extensive, utilizing a comprehensive approach to understanding your business, systematically evaluating your packaging process, and recommending custom packaging solutions that address damage reduction, cube optimization and fulfillment velocity, while improving overall customer brand experience. Sealed Air serves customers in 162 countries. Our network of Packaging Applications Centers feature:
18 ISTA Certified Packaging Application Centers located worldwide
More than 80 Packaging Professionals
More than 10,000 packaging application projects completed each year
---
SGS Consumer and Retail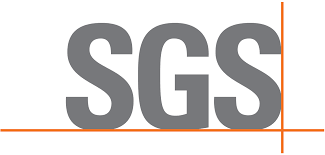 291 Fairfield Avenue, Fairfield, NJ 07004 USA
Tel: 973-575-5252
www.sgs.com/packaging

SGS is the world's leading inspection, verification, testing and certification company. We are recognized as the global benchmark for quality and integrity. With more than 95,000 employees, we operate a network of more than 2,400 offices and laboratories around the world; including full service Paper and Packaging Laboratories in the US and Asia with capabilities to perform CPSIA, ISTA, TAPPI, ASTM, ISO, ANSI, UNDOT, TPCH, REACH and other custom tests. Our staff of ISTA certified technicians supports our testing capabilities which include Analysis of Paper, Corrugated and Plastic Materials, Barrier and Breathability of Materials, Medical Device Package Testing, UN/DOT Certification and Heavy Metals (CONEG).In 2016 SGS expanded it capabilities by acquiring IPS Testing, an independent laboratory serving the pulp, paper, packaging, corrugated, nonwovens, personal care products, and medical supply industries. Key service offerings include Fiber Science and Microscopy, Defect Analysis, Flushability, Regulatory, National Brand Equivalency, Analytical Chemistry, Physical, Recyclability and Repulpability Testing, Sustainability Services, Reverse Engineering, Supply Chain Audits and Inspections. With SGS's packaging services, you can ensure your packaging protects products, complies with regulations, reduces product loss and controls environmental issues in the distribution of your products.

---
Smithers Pira

Westland Commerce Center, 6539 Westland Way Suite 24,
Lansing MI 48917 USA Tel: 517-322-2400
www.smitherspira.com
Smithers Pira is the worldwide authority on the packaging, paper, and print industry supply chains. With over 80 years of experience, we provide world-leading expertise and market intelligence and offer a range of testing services supported by comprehensive facilities in Lansing, Michigan, and the United Kingdom. We support clients at every stage of the supply chain, from initial R&D programs and regulatory compliance to package performance and post-distribution integrity testing. We offer standard and custom packages for materials, primary pack, and distribution testing, food compliance, test method development, and medical device testing. All of our distribution testing laboratories are ISTA certified. Learn more at
www.smitherspira.com
.
---
Syngenta Crop Protection

410 Swing Road, Greensboro NC 27409 USA
Tel: 336-632-7337
www.syngenta.com
We provide products and solutions to help farmers achieve global food security for a growing population, sustainably. We work by looking at agriculture through the eyes of growers, and by applying world-class science to develop crop protection products and seeds.
---
Techlab Systems (TLS)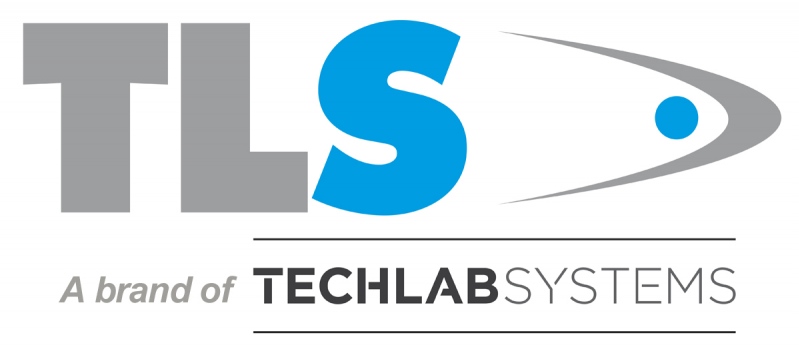 1549 W. Ardmore Ave. Itasca, IL 60143 USA
Tel: 630-595-8810
www.techlabsystems.com
Techlab Systems (TLS) provides complete testing solutions for the pulp, paper, packaging, cardboard and corrugated industries. Testing Machines include Compression Testers plus laboratory equipment to test the performance of your pulp, paper and board. Our sales and service network located around the world is committed to make your experience memorable.
---
University of Wisconsin-Stout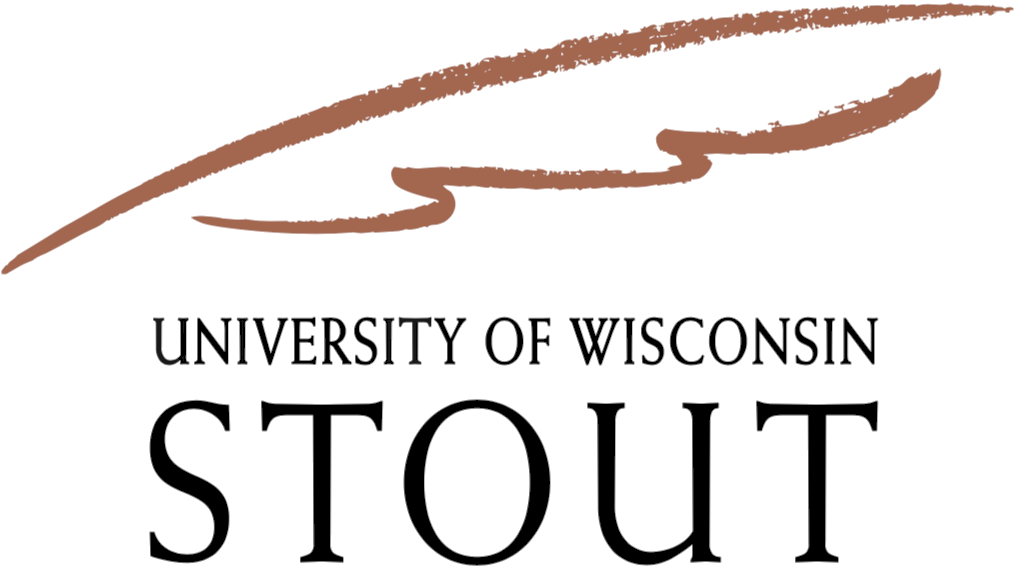 232 Jarvis Hall, Technology Wing, Menomonie, WI 54751 USA
Tel: 517-355-9580
www.uwstout.edu/programs/bsp/
---
Veritiv

1000 Abernathy Rd, Atlanta, GA 30328
Tel: 844-VERITIV
www.veritivpackaging.com

Veritiv is a leading provider of packaging solutions that reduce breakage, damage and loss. We combine extensive industry knowledge and technical expertise to improve operations, transforming your critical transport packaging into dramatic advantages to your business. Our specialists in design, testing, materials and equipment help you uncover all the ways your packaging can generate more efficiencies, more sales and more profits – all backed by more than 8,000 employees, 170 locations, six design centers, and two ISTA-certified test labs.
---
Vibration Research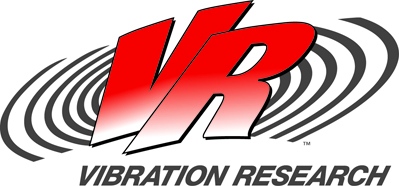 1294 Chicago Drive, Jenison, MI 49428 USA
Tel: 616-669-3028
www.vibrationresearch.com

Celebrating 23 years in business, U.S. based Vibration Research (VR) is the innovator in vibration control. We listen to our customers' needs and offer testing products, software and support thatdeliver unrivaled value. Our VR9500 Revolution Vibration Controller and easy-to- use VibrationVIEW software includes patented innovations used by testing labs and engineers in a wide range of sectors across the world. iDOF™, FDS, FDR, and Kurtosion® are a few of VR's applications that accurately and quickly solve troublesome industry issues like over-and- under testing and predicting a product's point of fatigue. We also now offer our new data acquisition and analysis tool, the ObserVR1000. We have satellite offices in China, Germany, Russia, the Czech Republic, India and the United Kingdom.
Visit us to learn more about our products and latest innovations!

---
Vibration and Shock Technologies, LLC (VST)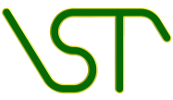 36 6th Road, Woburn, Massachusetts 01801 USA
Tel: 781-281-0721
www.vstcorp.com
Vibration and Shock Technologies, LLC (VST) is the rejuvenation of the late M/RAD Corp originally founded in 1972. VST is managed by Darryl Huttunen and Dave Sullo, former operating managers at M/Rad. VST is the Boston-based manufacturer of Package Test Equipment including TransportationSimulators, Drop Testers & Incline Impact Machines. The VST Product line includes Mechanical Reaction Moment Shakers, Shock Machines (Free-fall and Pneumatic), Software (Controls and Analytical) and Electrodynamic & Servo-Hydraulic Shaker Peripherals such as Head Expanders, Slip Tables, Reaction Masses and Custom Magnesium & Aluminum Fixtures. VST also designs and manufactures centrifuges to meet and exceed RTCA DO-160 and MIL-STD 810G sustained acceleration requirements. VST products are proudly Designed and Built in the USA. Please visit
www.vstcorp.com
---
WESTPAK

83 Great Oaks Blvd San Jose, CA 95119 USA
Tel: 408-224-1300
www.westpak.com
WESTPAK, a third-party, mechanical and environmental testing firm with laboratories in San Diego and San Jose, California, serves the life science, technology, consumer, food, and aerospace industries by evaluating package systems per ISTA, ASTM and ISO test protocols for most delivery types and transportation methods. WESTPAK has grown through word of mouth and referrals since being founded in 1986. The firm's well-established reputation for providing reliable data, accurate test results, and excellent customer service is industry recognized. The company became 100% employee-owned in 2017. Its philosophy continues to be "Integrity is the priceless ingredient in testing."