---
Confirmed 2019 Omni-Channel Packaging Strategies Conference speakers
!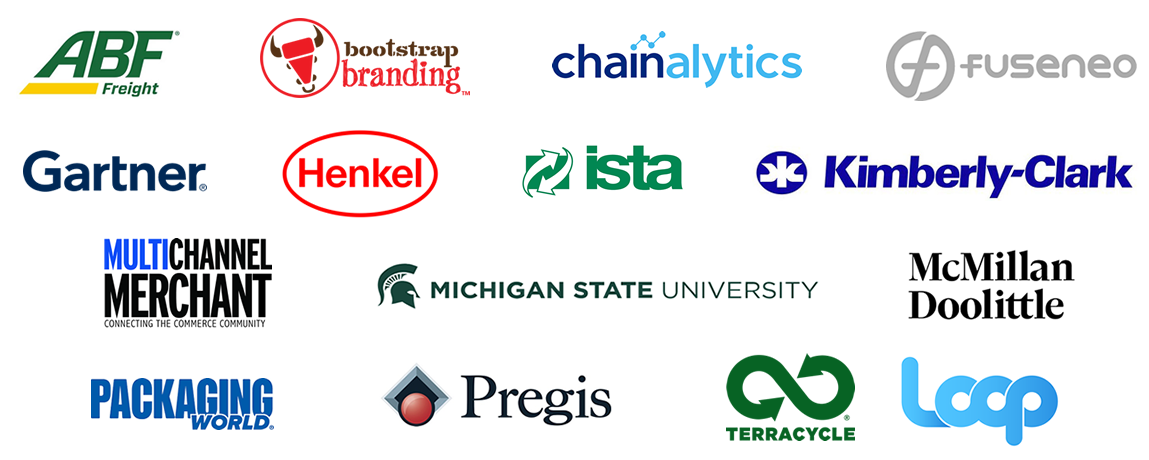 ---
Fulfillment in the Future? It'll Be a Physical Digital Thing


John Blake
Senior Director Analyst
Gartner
As customers and consumers across industries weigh up cost, speed and service in their order fulfillment decisions, their expectations and experiences are becoming more fragmented and multidirectional. This session describes how the future of fulfillment will require advancements in fulfillment, last mile transportation and network design in order to succeed.
Takeaways:
As customers and consumers across industries weigh up cost, speed and service in their order fulfillment decisions, their expectations and experiences are becoming more fragmented and multidirectional. Companies need to re-think their network designs to focus not on what they are capable of achieving but on what their customers demand they achieve. This demand compels organizations to look at the suitability of their networks from an outside-in approach.
For example, an organization may have four US distribution centers, designed to meet nationwide customer demand at an acceptable order fulfillment lead time. With the growth in on-line business, both to consumer and other businesses, the pattern of geographical demand may no longer be clustered in locations easily reachable from the distribution centers.
Add to this, increasing customer requirements for faster and less expensive fulfillment and the network comes under perhaps unsustainable pressure to meet expectations.
From a product perspective, demand for products may vary by location too, leading to geographical differentiation and shifting inventory holding patterns.
Resolving this issue will require inventory to be held in new network nodes, located closer to the regions of geographical demand. As a consequence, inventory holding will become more fragmented while also perhaps residing in the three existing facilities to support other regions with less significant demand patterns. These existing facilities will need to support and replenish the new local nodes.
This hub-and-spoke model is gaining prominence within industries. The distributions models used by leading companies are proactive, using predictive demand patterns to anticipate future demand and position inventory in locations in expectation of actual orders, which can then be delivered in short lead times.
Biography:
John is a Senior Research Director Analyst in Gartner's Supply Chain Planning organization focusing on packaging, artwork, labeling and product lifecycle management. In his analyst role, he provides research and actionable advice to global supply chain leaders promoting best practices and driving solutions to today's most pressing challenges. Prior to joining Gartner in 2018, John spent over 25 years in packaging development roles from engineer to global team leader. His experience covers package development, organization design, strategic planning, long term research, global team leadership and project management. John is a graduate of the Rochester Institute of Technology, Bachelor of Science Packaging Science and Sacred Heart University, MBA. In addition to his role at Gartner, John serves as an Adjunct Professor at Rutgers School of Packaging Engineering and serves on the Rutgers Packaging Engineering Advisory Board.
---
Liquid Product Case Study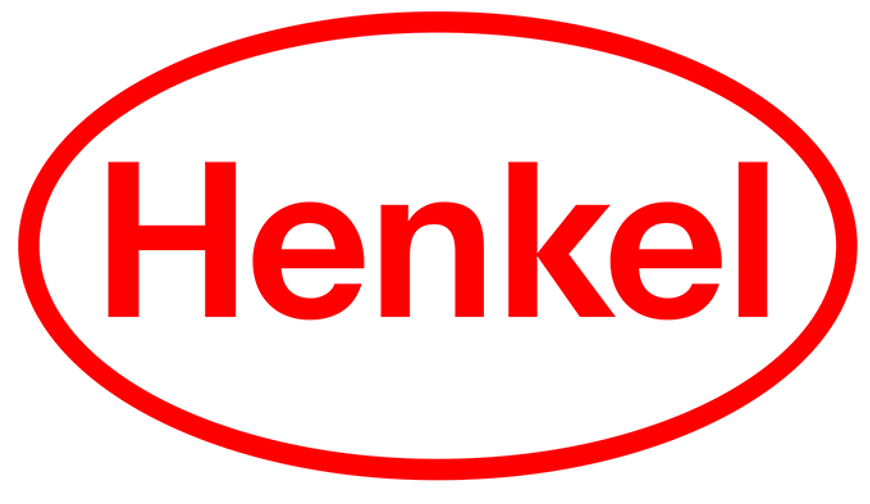 Nicholas Bull
Senior Principal Engineer
Henkel
Protecting liquid packaging from leaking in eCommerce shipping has become a costly endeavor. By taking a holistic approach and fully understanding the problem, a unique packaging solution can be developed to meet the needs of the brand owner, the shipper and the consumer. Baking in an omnichannel approach to packaging development will enable brands to lower cost and be able to better handle the future changes in the eCommerce space.
Takeaways:
Creating eCommerce-ready, leak-free packaging is possible and can offer benefits to both the brand, customer and consumer. Ordering products through eCommerce does not have to interrupt a consumer behavior or need. It can be done with improvements to existing structures, if the problem is fully understood.
Biography: Nick is a Senior Engineer in Henkel's Laundry & Home Care category, based in Trumbull, CT. He leads eCommerce packaging for the Laundry & Home Care categories, developing unique eCommerce-only solutions, as well as adapting mass market packaging for eCommerce distribution. Prior to joining Henkel in 2018, Nick spent 11 years working across the food, beverage and personal care industry. Nick has been developing eCommerce packaging strategies for over 4 years, working to better understand how to improve testing, and material usage.
---
The Fork in the Road: Making E-commerce for Products

that Exist vs. Making Products for E-commerce

Jim Chrzan
VP Content and Brand Development
PMMI Media Group

E-commerce, predicted to grow to 15% of retail sales, is the tail wagging the dog. The rapid evolution of e-commerce has completely disrupted the consumer-packaged goods market. Huge, slow moving, process-oriented companies are having to "break set" to react to the dizzying challenges of getting product out the door in an attempt to keep up with smaller and mid-size brands who are rapidly innovating. But the "band-aid" stage of prepping packages has given way to new approaches to product development and packaging.

Now it's time to step back, look at all your products, packages, marketing/sales and logistics channels to embrace a philosophy of omni-channel.

Takeaways:
Compare your company's efforts with others through CPG, contract packager and OEM research on how e-commerce has impacted the marketplace.
See and hear anecdotal examples of products and packages that exhibit real innovation for omni-channel demands.
Bust myths about the retail apocalypse and the growth of corrugated and get the real facts.
Learn how social media, interactive websites and digital printing take the unboxing experience above and beyond.
Biography:
PMMI Media Group, publishers of Packaging World, Healthcare Packaging, ProFood World, Contract Packaging and Automation World, is part of PMMI, The Association for Packaging and Processing Technologies. PMMI represents more than 850 North American manufacturers and suppliers of equipment, components and materials as well as providers of related equipment and services to the packaging and food and beverage processing industries. Jim travels the U.S. and Europe representing members, speaking on e-commerce, cannabis packaging challenges, automation, sustainability and other issues driving change in the packaging marketplace.


---
Omni-channel Packaging Performance – Campfire Session


Eric Hiser
Vice President of Technical
ISTA
There are many challenges facing those tasked with package design in today's era of unified retail. This peer-to-peer session will bring attendees together to share and learn the protective performance demands of packaging in omni-channel distribution, packaging format decisions, omni-channel distribution testing, and more.
Group discussion topics:
What's your most common approach to packaging format for omni-channel distribution?
Do you use testing to determine whether packaging formats are sufficient to meet the demands of an omni-channel distribution chain?
ISTA 6-Amazon.com SIOC - Experiences & Feedback
Biography:
Eric is Vice President of Technical Operations at the International Safe Transit Association (ISTA), an association focused on empowering organizations and their people to minimize product damage throughout distribution and optimize resource usage through effective package design. He manages the ISTA Technical Division including all technical activities, development and maintenance of ISTA Procedures and Projects, and ISTA Certification programs for labs, packaged-products and people. Prior to joining ISTA in 2014, his packaging career included solving supply chain challenges at UPS's Package Design and Testing Laboratory as well as developing Consumer Packaged Goods (CPG) for Scott's Miracle-Gro. Eric is a graduate of the Michigan State University School of Packaging with a Bachelor of Science Degree in Packaging. He is an Institute of Packaging Professionals (IoPP) Certified Packaging Professional (CPP) and is involved in industry activities as a Packaging Industry Advisory Board member for Rochester Institute of Technology (RIT).
---
Elevating Your Brand in an Omni-channel

World
Via Packaging Design

Eric Lausch
Packaging Engineer
Kimberly-Clark





Eric Maclean
Design Manager
Kimberly-Clark
In a crowded omni-channel world, brands need to deliver a consistent experience to consumers wherever and wherever they shop. Packaging plays a key role in elevating brands above the noise and communicating the brand promise across sales and marketing channels. This case study presentation will cover how Kimberly-Clark developed a distinctive package design for its new line of Huggies Special Delivery diapers which is elevating the brand and building powerful connections with consumers from e-commerce sites to retail shelf.
Eric Lausch Biography:
Eric Lausch, Packaging Engineer at Kimberly-Clark, holds a B.S. degree in Packaging as well as a second B.S. degree in Biosystems Engineering from Michigan State University. Since graduating from college in 2018, Eric has worked with the Huggies and Depend brands across various product forms and innovations. Most recently, he led the packaging structural design and execution for Huggies newest launch of Special Delivery.
Eric Maclean Biography:
Eric Maclean, Design Manager at Kimberly-Clark, graduated from the University of Cincinnati with a B.S. degree in Industrial Design. Over his 9 years at K-C he has led design efforts in Depend, GoodNites, Kleenex, and Huggies brands. His design contributions for Huggies Special Delivery helped shape the execution at shelf as well as tie together the omni-channel portfolio.
---
E-commerce Package Design for Less-Than-Truckload Delivery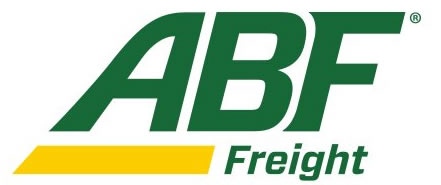 David Leinberger
Senior Manager - Packaging Engineering & Material
ABF Freight
A portion of the ecommerce market requires less-than-truckload delivery and specialized services. This presentation will discuss unique package design needs for the physical, climatic, assembly and material disposal challenges of less-than-truckload e-commerce deliveries.
Takeaways:
Audience will learn the unique elements of the LTL shipment and delivery including: material handling equipment, entry challenges, stairs, temperature/humidity/moisture/wind, hills, and unpaved surfaces.
Biography:
B.S. & M.S. in Packaging, Michigan State University, 25+ years of experience designing packaging for small parcel, truckload, ocean, and LTL distribution. Active in ISTA, ASTM.
---
It Breaks, You Buy It


Brent Lindberg
Founder and Principal
Fuseneo
Let's talk trash (the brand-new kind). Each year millions of products head to landfills still wearing price tags. The problem? Often, it's because their packaging wasn't up to the task. Product damages may seem like an inescapable cost of doing business, but many of them can be prevented. With the right mindset, testing can be a crucible for innovation to help brands minimize losses and boost efficiency.
Biography:
Brent Lindberg is annoying, and he knows it. With a curiosity that rivals George, he has a habit of relentlessly asking questions like a 5-year-old. Anyone who knows him can tell you he has an obnoxious appetite for the unexpected. Somehow these odd traits create a perfect storm for real innovation. This has become the culture of Fuseneo, the packaging innovation and prototyping team he formed over a decade ago. Together they help brands find unexpected opportunities in packaging by combining daring creativity with serious expertise.
---
Environmental Impact of Packaging Decisions


Damon Lucenta
Pregis
Packaging Manager


It's clear that an e-commerce product which arrives damaged on consumer's doorstep has a significant negative impact on the perceived value of the product. Additionally, perceived damage is almost as important as actual damage due to the unboxing phenomenon; if consumers aren't satisfied with how their purchase looks, they will request a replacement. What is the true environmental impact of a damaged product, whether it's real or perceived? This session will present data to uncover the true environment costs of a damaged product.

Takeaways:
Natural resources required to replace damaged products.
Environmental impact to dispose damaged items.
Impact on customer experience.
Biography:
Education: BS Packaging (Michigan State University), MBA (University of Illinois at Chicago). Currently managing Pregis Innovation Headquarters (IQ).
---
Innovations in Last-Mile Delivery


Nancy Matchey
Vice President, Packaging Optimization
Chainalytics





Bryan Wyatt
Principal, Transportation Practice
Chainalytics


Regardless of whether you are a manufacturer or a retailer, it is imperative to know if the 'moment of truth' when the product arrives to your consumer is helping you or hurting you. Do you want to know what the leaders in the industry are doing as far as last-mile best practices are concerned? And what are some of the latest innovations that can:

Delight your consumer
Get your products delivered faster
Minimize your packaging materials
Deliver cost savings

In this session, Chainalytics will provide specific examples of the latest last mile delivery innovations that help you achieve these four objectives - including innovations in transportation, 3PL services, fulfillment handling technologies, and efficient and sustainable packaging. This session will also help you determine how to find the partners that are a fit for you and then how you should hold them accountable for meeting and exceeding your business goals as well as protecting your brand.

Nancy Biography: Nancy serves as Vice President of the Packaging Optimization competency at Chainalytics. She manages the delivery of professional services that provide global solutions to complex packaging challenges across the entire supply chain.

Bryan Wyatt Biography: Bryan Wyatt is a Principal in Chainalytics Transportation practice. In this role, he manages the delivery of projects related to transportation procurement, fleet modeling, as well as systems and operational assessments. Bryan brings over 20 years of experience to his client engagements in the areas of transportation operations, strategic sourcing, resource optimization, and logistics planning. He has successfully led dozens of large-scale projects in the retail, manufacturing and telecommunications industries.

---
ISTA's View of Omni-Channel Trends


Brian O'Banion
Vice President of Research & Education
ISTA
This presentation will highlight the Omni-channel trends from ISTA's member's perspective and will provide a view into how companies are adapting to the challenges.
Biography:
Brian holds a Master of Administrative Science degree from Johns Hopkins University and a B.S. degree in Chemical Engineering from the University of Michigan. Brian has nearly 20 years of trade association management experience addressing packaging industry issues in a wide variety of areas, including technical, environmental, health, safety, RFID, competing materials, and sustainability. He also has notable experience within the global food and beverage packaging technologies space. As ISTA's Vice President of Research & Education, Brian plays a critical role in establishing and executing the association's long-range strategy and vision for research programs and education services.
---
Trends
in Omnichannel Operations and the Implications for Packaging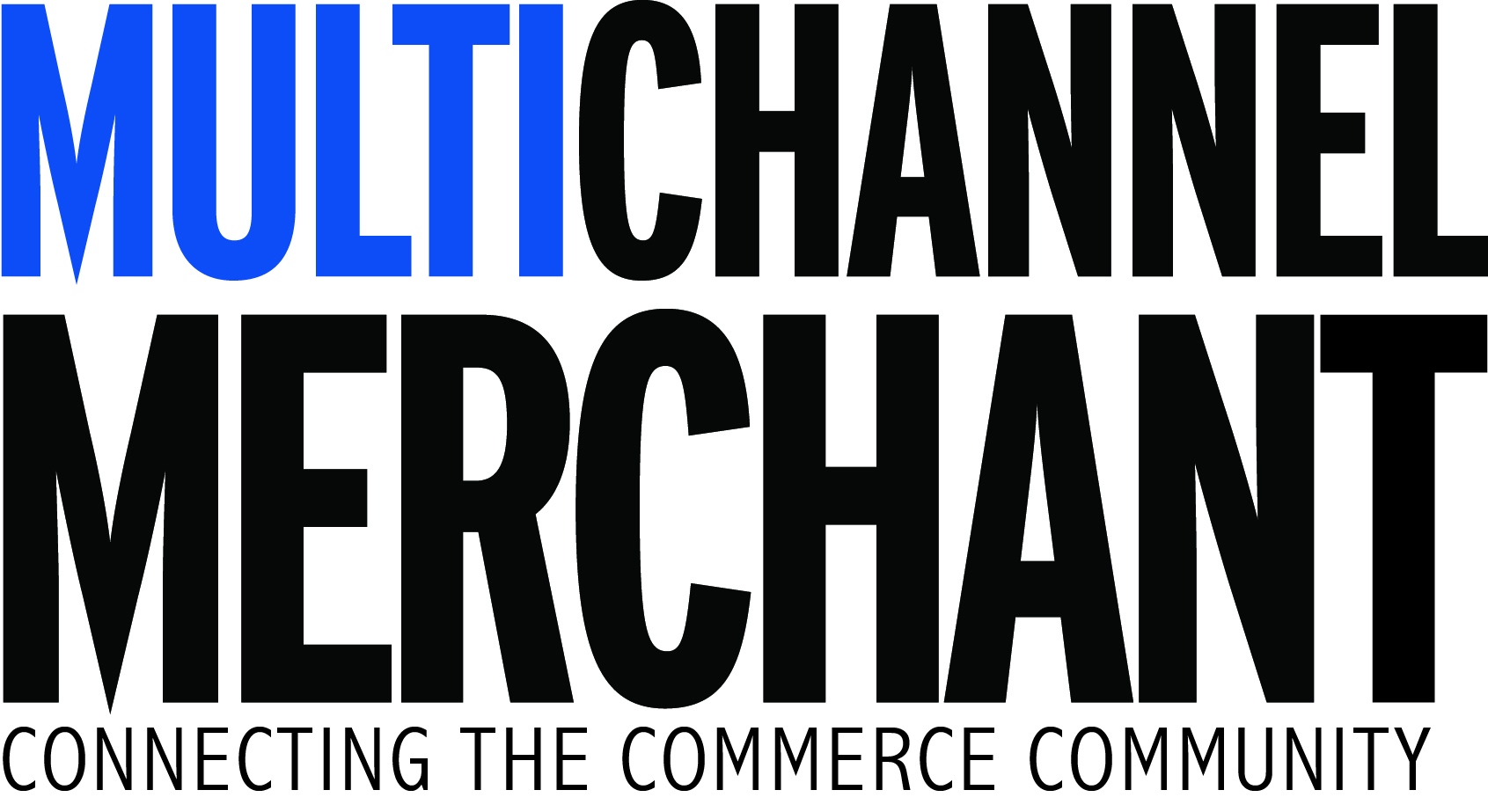 Mike O'Brien
Senior Content Manager
Multichannel Merchant
Heightened consumer expectations for fast, free and convenient "stuff gratification" – in and out of channels, devices and anytime/anywhere (thanks Amazon!) – is the driving force in so-called omnichannel operations.
So, it's left to retailers and ecommerce companies to drive the complex interplay of supply chain, logistics, fulfillment, order and inventory management behind the curtain to make the magic happen consistently and seamlessly. To wit: I click and poof! It appears on my porch a day or two later!
More often than not this means investment in technology, both software and hardware, including automated and robotic systems to add speed and efficiency and address workforce issues. It also leads many to partner with third-party logistics (3PL) providers with the capabilities and physical assets to handle the heavy lifting.
On the packaging side, retailers are looking to find the nexus of protection, branding, customer experience and sustainability in order to balance these competing internal and external demands.
Takeaways:
A look at the major trends shaping the world of omnichannel
How retailers are responding operationally to ever-rising expectations
Where innovation is happening, including packaging breakthroughs
Biography:
Mike has been covering the rapidly changing world of ecommerce and direct-to-customer selling for Multichannel Merchant since 2014, with a particular focus on back-end operations and fulfillment. He is responsible for producing and managing editorial content across website, e-letters, reports, webinars and podcasts. As lead programmer for Ecommerce Operations Summit he also oversees all aspects of the event's agenda, including speaker recruitment, topic development, content creation, logistics and planning. Prior to MCM he held roles in public relations, market research, media consulting, marketing communications and newspaper reporting.
---
ECommerce Food Packaging Market Study


Dylan Spruit
Graduate Student
Michigan State University's School of Packaging


This presentation will highlight the results from the ECommerce Food Packaging Market Study, a collaboration between UBE America Inc. (UAI) and Michigan State University's School of Packaging (MSU SoP). The ultimate goal of this market study was to collect useful information that the food and packaging industries can benefit from and use to improve packaging. Due to limitations, this market study only covered liquid food products. The main topics of the research covered in the presentation are as follows:

Summarize and categorize the packaging materials currently used to sell food products through e-commerce supply chains. including the types and percentage of materials used, the type of food products shipped, as well as, any cold chain or other special delivery requirements.
Document the impact of e-commerce on traditional packaging materials and packaging designs to develop new requirements better suited for e-commerce.
Quantify specific problems/failures that current packaging faces during online delivery of food products and compare their performance to packaging in traditional retail stores.
Identify changes needed in packaging materials and packaging design to overcome current problems/failures of food packaging used in e-commerce.
Biography:
Prior to beginning his graduate studies, he worked in both the food industry, interning at J.M Smucker Company, and the medical industry, interning at Zimmer Biomet. He was also was awarded scholarship from the Undergraduate Research Program to research porous materials for modified humidity packaging applications. Before graduating from his undergraduate program in Dec. 2017, he was awarded the UBE Fellowship to continue his studies in food packaging and research the impact of the new distribution channel e-commerce.
---
Thinking Outside of the Cardboard Box: Creating Durable


and Circular Packaging

Tiffany Threadgould
Chief Design Junkie
TerraCycle, Inc & Loop Global


This session presents an alternative approach to the standard shipping box to create an asset that's reusable. In a case study, a durable, reusable shipping tote will be presented highlighting a system that cycles shipments to customers and back. We'll take a look at considerations to the structure, features, and durability of this system and alongside key challenges in designing for durability.

Biography: Tiffany Threadgould is the head of Design and Engineering at TerraCycle, a company that is on a mission to eliminate the idea of waste. Most recently they launched Loop, an online shopping platform designed as a modern day milkman. Her team's work ranges from creating upcycled products out of hard-to-recycle materials, gamified recycling systems, and now durable packaging that can be reused 100 times or more. There's a lot of garbage in this world and we're doing our part to spread goodness through recycling and reuse.
---
Packaging Satisfaction and CX: The Post Omni-Channel Strategy


Vickie L. VanHurley, Ph.D.
Branding Packaging Expert, Educator, Author, Artist
Bootstrap Branding


The most understood and shared definition of omni-channel packaging joins touchpoints (brick and mortar, website, mobile, social) together so whatever journey the customer chooses to take, the experience is unified and consistent. This is an aspect of retail and packaging that deserves immediate attention. However, there is one overlooked channel: consumer experience, more specifically packaging satisfaction. The current omni-channel focus is the process of how the product is packaged to function among the various touchpoints (brick and mortar, website, mobile, social).

In reality, the most important channel is the customer experience. Customer experience with packaging must be included in this omni-channel packaging strategies discussion. The 2018 Westrock Packaging Matter Survey reveals packaging satisfaction via functionality is segmented into three categories of safety, delivery, and convenience. Seventy-five percent of consumers said packaging that protected the product from leaking or breaking is important to packaging satisfaction. Seventy-five percent of consumers reported that a secure packaging closure is important to packaging satisfaction. Seventy-six percent of consumers stated that an easy opening packaging and resealability is important to packaging satisfaction. According to the 2018 Packaging Matters Survey 'As shopping preferences change, as retailers evolve, and as technology plays a larger role in our lives, fundamental measures of packaging satisfaction and behavior change have endured.' Packaging satisfaction must be included in the Omni-Channel Packaging Strategies discussion.

This presentation will include examples of packaging satisfaction and case studies to generate discussion points such as:
Why consumer packaging satisfaction is important
Why packaging is key in building trust in a product
Why investing in packaging is directly contributing to building trust (a vital brand attribute highly valued by consumers)

Takeaways:
Understand the role of packaging satisfaction in omni-channel packaging strategies
Understand the ease of implementing packaging satisfaction
Understand packaging aesthetics drive consumer purchase and packaging satisfaction
Biography:
Vickie L. VanHurley, Ph.D. is presently an educator, entrepreneur, artist, author, founder & owner of Design Doc Enterprises, LLC. She is a branding expert and the entrepreneur's branding educator. Vickie is sharing her love of branding with students as an adjunct professor at the University of Tampa, Department of Communication. She is also sharing her passion for branding with business owners and startups with her book Bootstrap Branding: An Entrepreneur's Guide to Building a Brand with Limited Finances. Vickie is helping business owners brand from the start. Prior to becoming an entrepreneur Vickie was packaging design director for Meijer, a major mid-western mass merchandise retailer from 2007 to 2011 in Grand Rapids, MI. Prior to her position at Meijer she was an instructor of advertising layout & design at Michigan State University in East Lansing, MI from 2004 to 2007. Prior to arriving at Michigan State University Vickie was an assistant professor and Program Director of Graphic Design in the College of Fine Arts at the University of Kentucky in Lexington, KY from 1998 to 2000. Vickie was also an instructor in the Department of Commercial Graphics-Design in the College of Technical Careers at Southern Illinois University-Carbondale, Carbondale, IL from 1994 to 1998. Vickie previously taught courses in the Department of Advertising and School of Journalism before her full-time appointment at Michigan State University where she earned her Ph.D. in Mass Media with a packaging design and advertising deign emphasis in 2007.Vickie has always been a patron and participant of the arts. She has been a graphic designer and illustrator for over 25 years, which includes 9 years of corporate design. She has been cultivating the artistic talent of others for more than 20 years. More specifically, she has been a college professor for 16 years.
---
Winning at Retail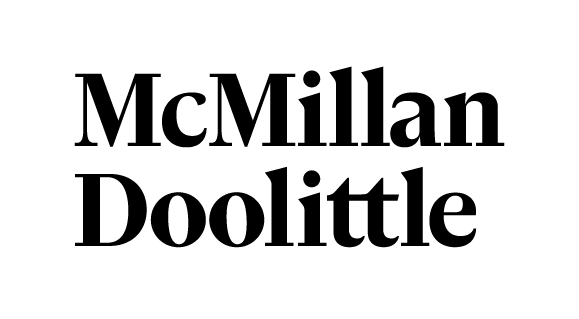 David Weiss
Partner
McMillanDoolittle


While headlines focus on legacy retailer's failures, the truth is that all retailers, new and old, need to find a way to be at the top of the consumer's mind. There are four evolving themes in the way that we shop that the winners have identified. Understanding these helps explain why players in retail - in a time of unprecedented economic growth - are either thriving or focused on surviving.

Biography: David Weiss is a Partner at McMillanDoolittle, a strategy consulting firm focused exclusively on retail, where he helps clients transform for today's consumer. His clients include Samsung and Gap. Prior to joining McMillanDoolittle, David worked at Old Navy, Abercrombie & Fitch, JCPenney and Levis in merchandising and strategy roles before joining a venture-funded start-up and private-equity owned turnaround. He is a frequent presenter and commentator on industry developments and a Forbes contributor. David has a B.A. from Harvard University and an MBA in Marketing & Entrepreneurship from the Kellogg School of Management at Northwestern University.