An online test planning and reporting platform for ISTA test procedures.
ISTA's PackSight, powered by Specright is transforming the way packaging testing is performed through a new online planning and reporting platform for ISTA test procedures. PackSight is a secure, cloud-based, global, mobile, and web access workflow tool with a central data repository for ISTA testing.
Simply select a test procedure, enter your test package's weight and dimensions, and PackSight provides a streamlined, step-by-step workflow specific to the test item. You can use a computer or mobile device to collect testing in real-time or print off the workflow. Once testing is complete, reports are auto-generated and stored in a secure cloud environment, making results accessible anywhere, anytime.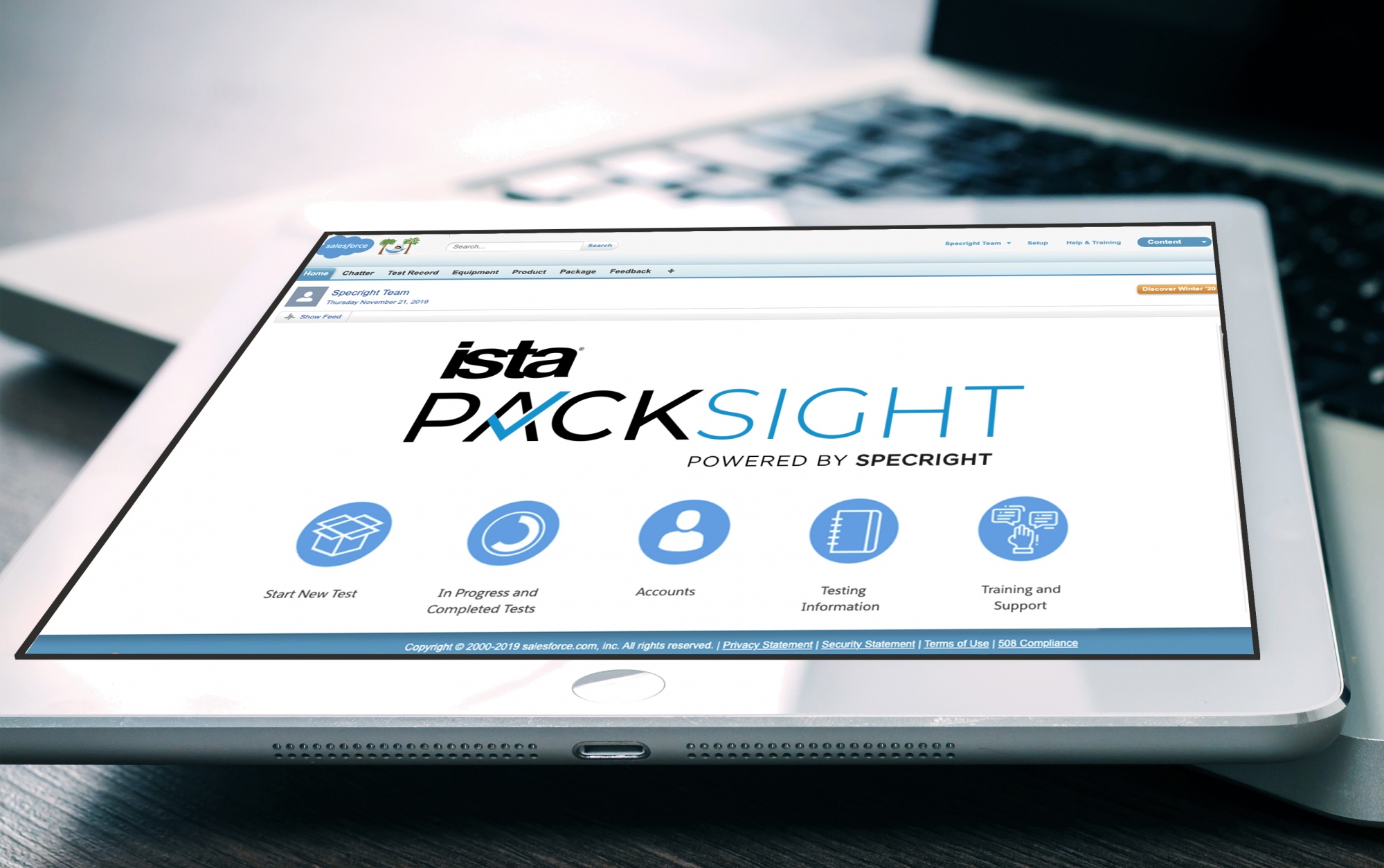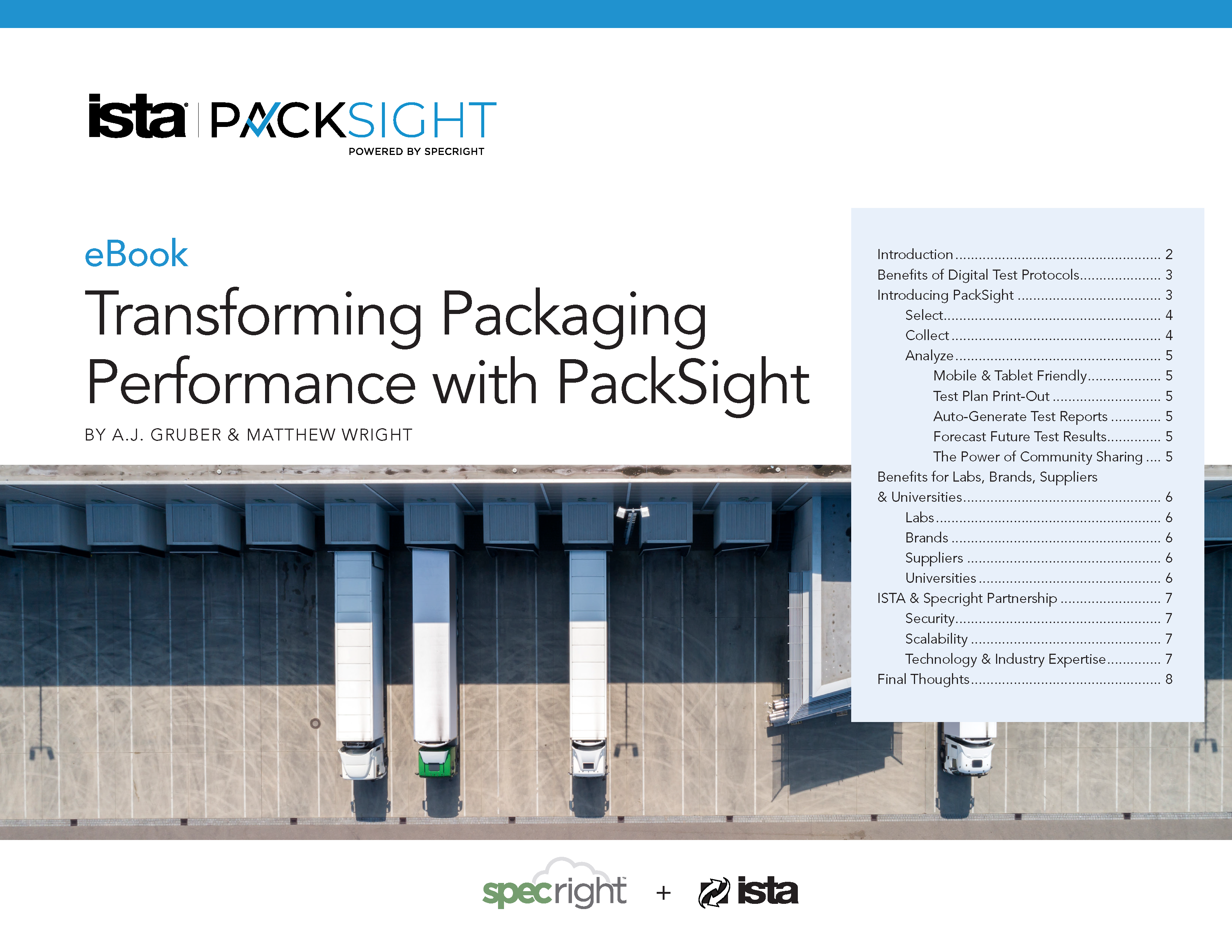 NOW AVAILABLE! 14 Regional Vibration Data Profiles

ISTA has invested in a collection of global supply chain transportation data! Use PackSight's Custom Test Builder to create your own unique test plans & reports using these 14 new regional vibration profiles ready for test lab simulation.
Global regions: Asia-Pacific (China, India, Thailand), Western Europe, North America (United States) & Australia
Transportation modes: Rail, over the road & air
Vehicles: Boxcar, large semi-trailer (steel spring & air ride), flatbed trailer (steel spring & air ride), composite truck, small straight truck (box truck) & aircraft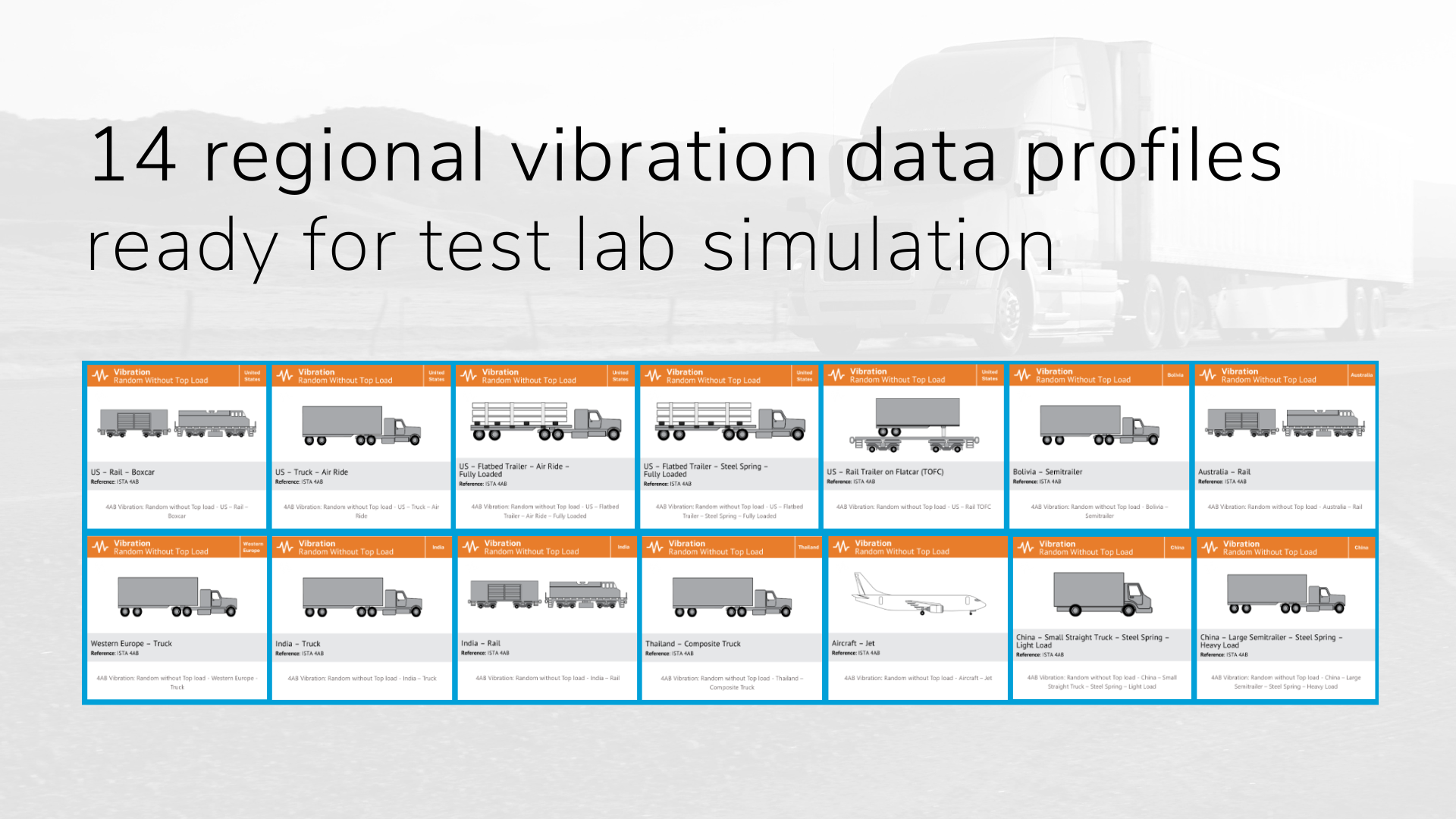 NEW! Custom Test Builder is Here

PackSight's powerful custom test builder feature makes it easy for you to customize a test specific to your distribution chain.
1A and 2A test blocks now available in the Custom Test Builder feature.
UPDATE: PackSight users can now select any of the 114 test blocks from ISTA's top ten procedures – 1A, 2A, 3ABEF&H, 6-SAMSCLUB, 6-Amazon.com-Over Boxing & 6-Amazon.com-SIOC.
Link individual test elements or ingredients together from the existing 3-series or 6-series test blocks to build your own test or recipe that meets your supply chain needs.
Plus, save your test as a template for your entire team to use again and again.
Make your own recipe with our existing ingredients, equations & logic
Or, modify the ingredients as you wish to make it your own!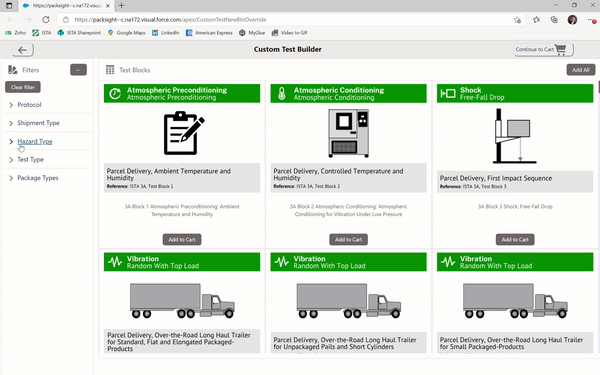 PackSight Analytics

PackSight now has an Analytics Dashboard to provide you a high-level view of the tests being done in your lab.
Access the Analytics Dashboard by clicking "Analytics" from the Home page navigation bar, and see metrics like number of tests created in the last year, and tests broken out by test type. Click any chart's "View Report" link to see the data behind the chart.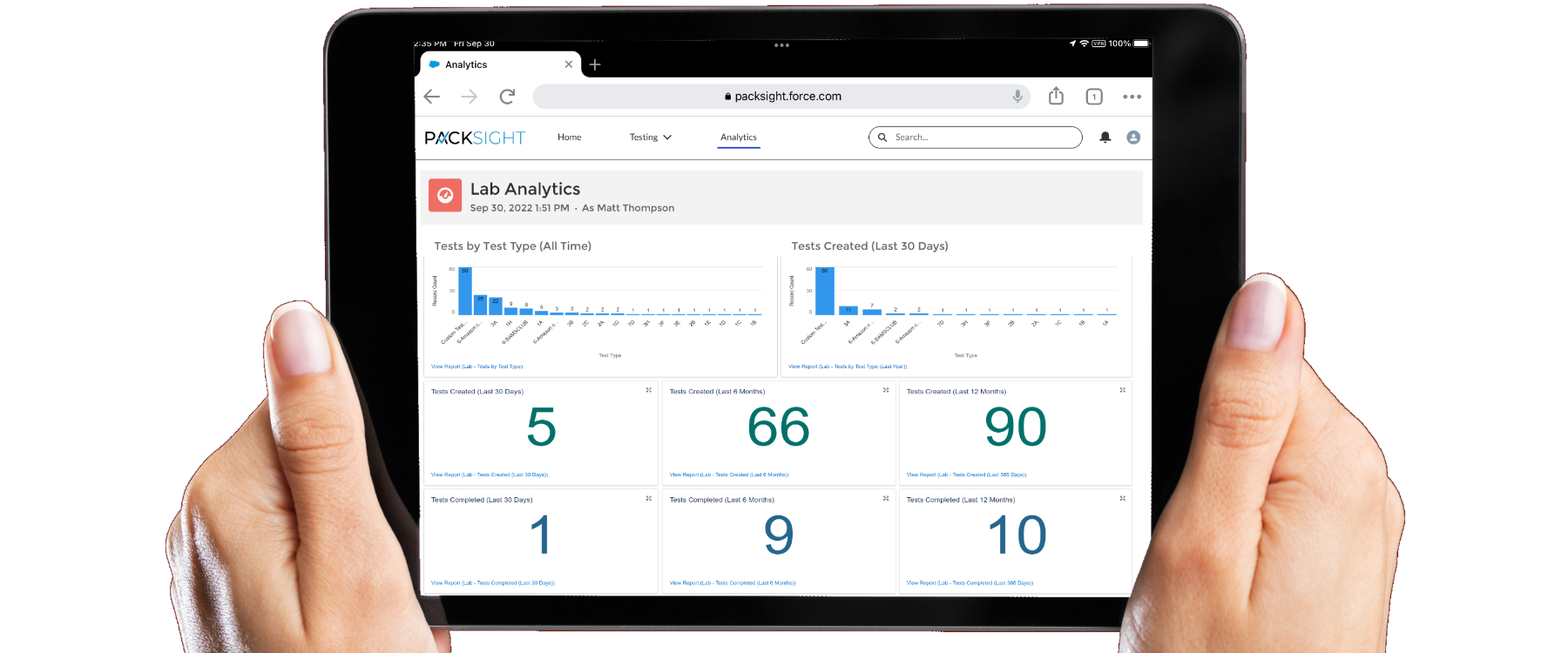 Upload Photos Directly to Your Test Report

You can take pictures and directly upload them into your ISTA tests. Easily create detailed reports with our direct image upload features.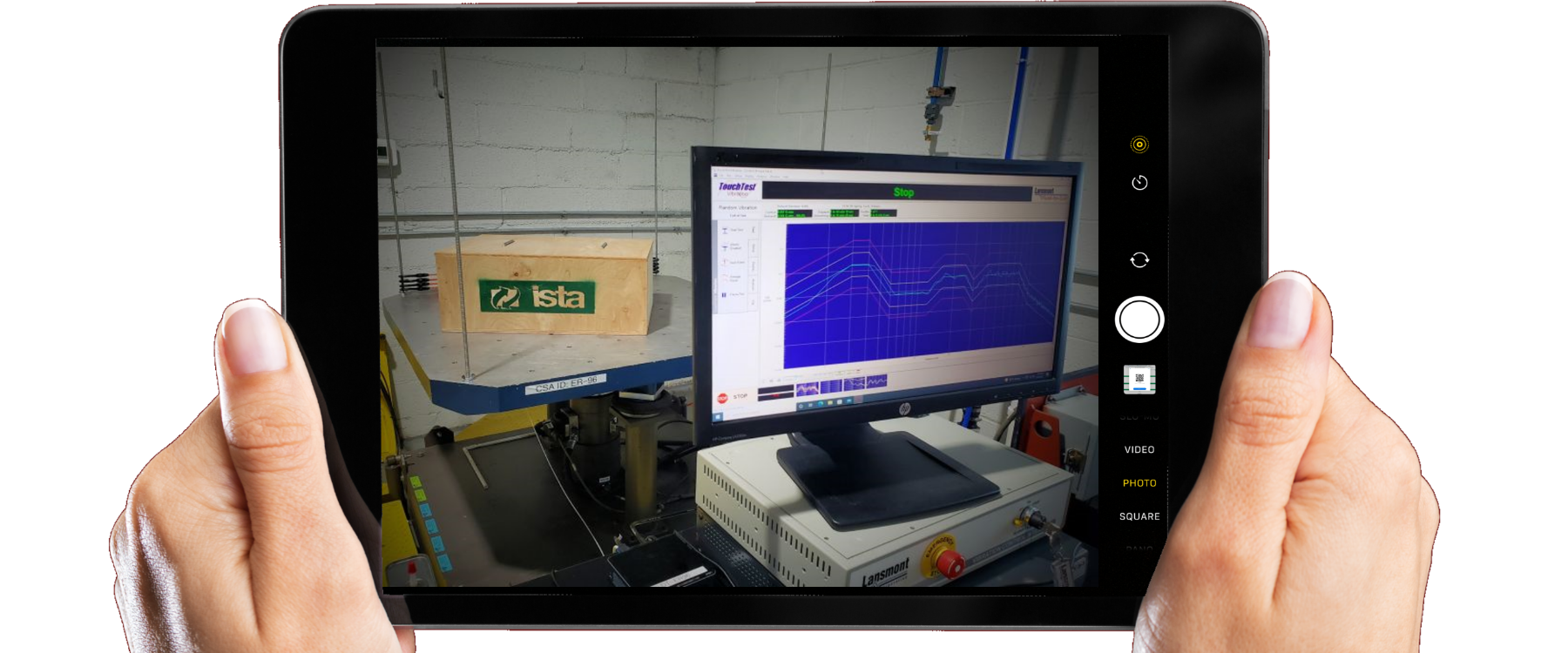 Thursday, May 25 | 11:00 AM - 11:45 AM EST

PackSight Office Hours are live interactive sessions where the PackSight team will answer your questions about using PackSight. Bring your questions about the powerful new custom test builder or about any aspect of the PackSight tool. Ask questions live or use this form to submit your questions prior to the sessions. We're excited to have you join us, ask away!

Presenters:

Katie Exum, Project Manager, Specright
Matt Thompson, VP of Program & Market Development, ISTA
Select, Collect & Analyze

Labs can now select, collect and analyze test reports within PackSight, creating efficiencies and visibility for stakeholders across the supply chain.
Select Test Paths
With PackSight, users can feel confident knowing they've selected the right test. Users simply enter basic package information and PackSight generates the right test path to perform.
With the rise of more complicated and nuanced test procedures such as 6-Amazon.com-SIOC or 6-SAMSCLUB, PackSight takes the guesswork out of packaging testing and reduces the time it takes to complete tests.
The PackSight online platform allows users to easily input packaging information, quickly select test protocols, and generate test paths in minutes. Users can start a new test or pick up where they left off with a test already in progress.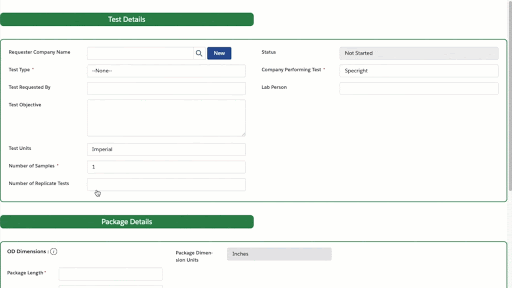 Collect Data
Once users select the right test, they can quickly and easily perform the procedures. Whether users are veteran testers or new to the process, they can select a step-by-step or short test plan to complete tests.
Given the variables across packaging labs setups, users can perform the tests in a variety of ways.In the step-by-step version, users are walked through the test protocol, and given helpful tips and before-you-begin information for eachtest block. In the short test plan, users see a streamlined view of the test blocks, which hides the information they already know, and allows them to quickly and efficiently complete a test on a single screen.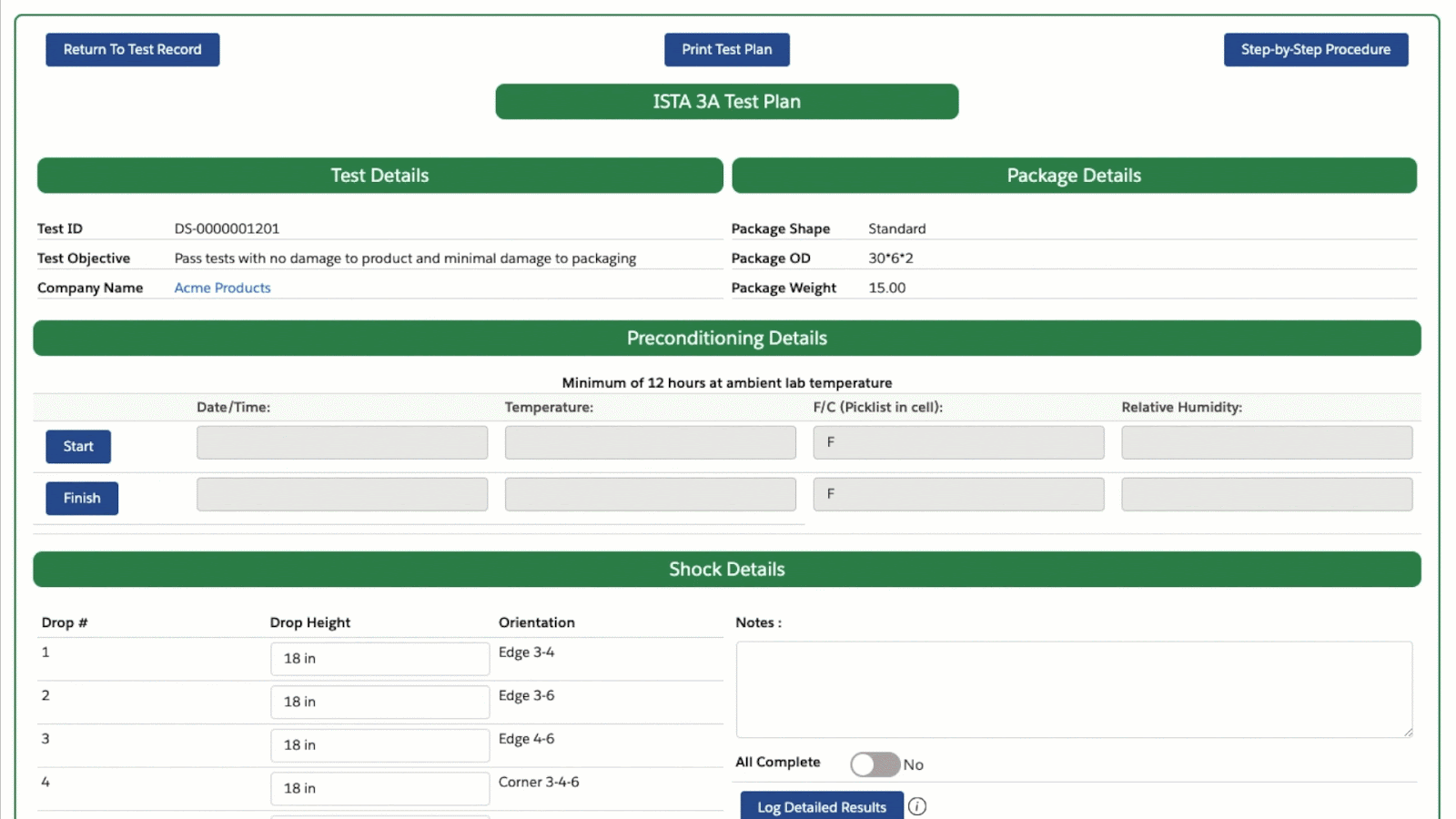 Analyze Testing Trends
With thousands of ISTA tests completed each year, there is a wealth of data on packaging performance. Previously, labs and brands had little visibility into test trends or results over time.

With PackSight, labs and brands can pull data on tests and look at historical trends. No more searching through personal file folders or shared drives. Because PackSight captures data in a consistent, structured manner, it's easy to comparetests as apples-to-apples even if they're performed by different people. Users can easily pull data and reports to answer questions such as: why is a certain product type always failing?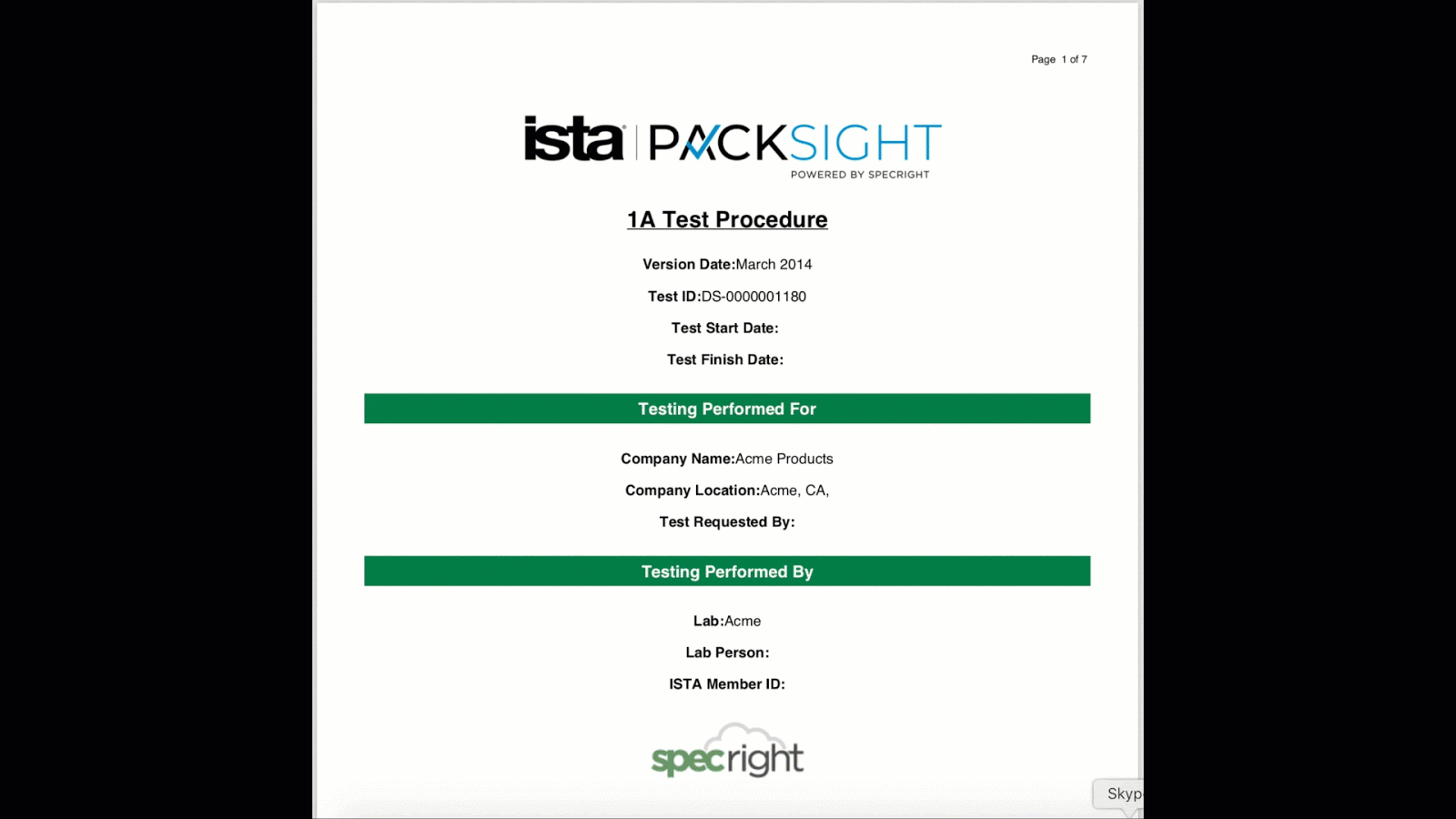 Auto-Generate Test Reports

One of the major benefits of PackSight automatic report generation, which previously took hours when done manually.

With PackSight, users can auto-generate reports within the platform based on their inputs and documentation. Within minutes, users can have a PDF or digital version of their test, stored within PackSight for historical tracking and reporting.Test results can be easily accessed on the go, as long as the user has an internet connection.
Benefits & Features

Easy test planning
Save time with short or step-by-step test planning. PackSight quickly generates a package-product specific test path allowing you to move through the test procedures without double checking protocols.
Accuracy, consistency & confidence
PackSight guides you through the most current versions of the test procedures, preventing mistakes. Start a new test or pick up where your team left off with a test already in progress.
Reporting
PackSight lets you say goodbye to the hassle of manual test reporting. Run reports with the click of a button.
Security & scalability
PackSight leverages Specrights best-in-class security capabilities to ensure data is safeguarded. Through a combination of technol-ogy and user permissions, labs can rest assured that the right data is accessed by the right people.
PackSight is built on the Specright Specification Data Management platform, which was built for enterprise companies to manage hundreds of thousands of data points related to packaging and products. As a result, PackSight can easily perform and store tests without a lag in performance. Both companies will also work to continuously release new PackSight features to benefit members.
Technology and Expertise
In creating PackSight, ISTA and Specright combined over 100 years of packaging expertise and leading technology innovations. The result is a platform built by packaging professionals, for packaging professionals.
Get PackSight
ISTA Membership offers unique features and benefits, and only ISTA members have access to PackSight! If you're not a member, get involved and help make a difference.
ISTA Lab membership includes one user license with membership. Labs may add additional users for $600/yr each.
ISTA memberships without a lab may add-on a PackSight user license to their membership for $950/yr and additional users for $600/yr. each.
Transfer User License

Delegates may request to have their designated user license transferred to someone else within your company. Email support and we'll transfer the license.

Start an email with Subject line "Transfer

PackSight

license"
CC the person that the license should be transferred to
Include the following information:
Company Name

ISTA

Member ID
First & last name of the person the license should be transferred to
Email address of the person the license should be transferred to
Support
ISTA Member: Check your welcome email from Specright to ensure you are using the correct login (it may not be your work email).


Email PackSight Support Support hours are 8am-5pm Pacific time. A representative will respond to your request within 1 business day.