TempPack Speakers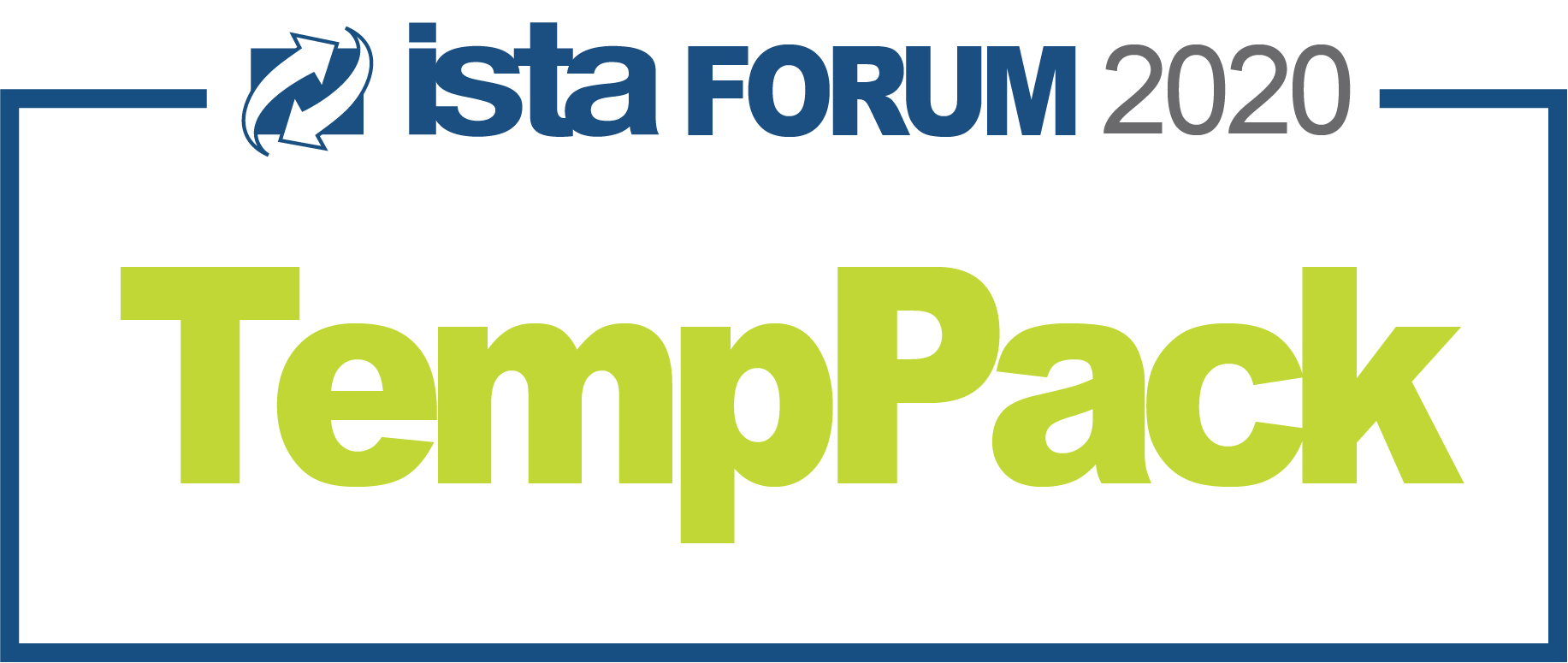 ---
---

Using the Virtual Cold Chain for Lane Risk Assessment

Stefan Braun
Managing Director
SmartCAE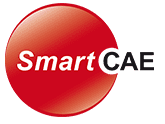 This talk comprises several case studies to illustrate how the Virtual Cold Chain is used to simulate the risk of temperature excursions on a lane. The versatility and statistical reliability achieved with this strategy go far beyond what can be achieved in traditional purely test-driven approaches.
Typical factors that lead to temperature excursions are:
tolerances in insulation materials and preconditioning processes,
ambient temperatures that are different from prequalification test profiles,
influence of the sun when the packages are held on the tarmac,
temperature differences during conditioning of PCMs, and more.

All factors can be included in the Virtual Cold Chain lane risk assessment. A large set of simulation scenarios is set up to analyze the influence of each individual factor on the risk of temperature excursions. Stability data of the transported drug are used to rate the severity of the excursion, and to decide whether it is an uncritical temperature label excess, or a product integrity violation. Using the parameters excursion rate and rate of product loss, which are available from the simulation, the total costs of ownership for different packaging solutions are determined. This systematic approach enables finding the optimal packaging for a specific lane under cost/risk considerations.
Takeaways:
Simulation speed up the lane risk assessment.
Simulation gives more insights in tolerances of parameters.
Biography:
studied technical physics in Munich. He wrote 2 books about Simulation Software and a lot of article in journals about mathematical modeling. He is managing director of SmartCAE, a software company which works on the digital Virtual Cold Chain.
---
Case Study: Quantifying the benefits of Product Stability budget on Distribution

Bryan Cardis
Associate Sr. Consultant Engineer
Eli Lilly and Company

Review a case study completed to show the benefits of a product stability budget for products that can be shipped from storage conditions 2-8c to a alternative shipping condition of 2-15c. Study will discuss positive impacts on distribution, operational and packaging costs for a parcel and a pallet solution qualified to maintain both temperature ranges 2-8c and 2-15c.
Take Aways:
1. Audience can gain a quantifiable example of importance of product stability with the design and qualification of ISC systems for distribution.
2. Audience will be provided examples of cost , product payload and operational benefits.
Biography:
Biography - Education: B.S. in Packaging, Michigan State University. Worked at Eli Lilly and Company for 15 year focusing on temperature controlled packaging and transportation/logistics solutions and global manufacturing and distribution site support.
---
Integrating Sustainable Development and Design into Internal Value Chains

Scott Dyvig, CPP
Director, New Business Development
Lifoam Industries, LLC

PURPOSE: There has been much discussion about sustainability in cold chain packaging over the recent years, with many claims and more options than ever for end-users to choose from. In this discussion, we'll take a broader look at sustainability, the definitions and regulatory environment surrounding it, and how it is best integrated into cold chain design practices.
We'll discuss how to weigh the traits, qualities, and goals customers have and how to prioritize them, the importance of 3rd party verification, and how to best mitigate risk.
We will also delve into the storytelling aspect surrounding sustainability and the importance of educating the end-user on the best practices of disposal and the sustainability landscape as a whole.
FINDING: The presentation will outline our approach to addressing the customer (and their customer's) priorities and decision paths we've encountered to address the evolving sustainable packaging demand.
METHOD:
Sustainable practices through Ideation
3rd Party Verification
Risk Mitigation
Storytelling
Takeaways:
Definitions of sustainable terms and 3rd party testing to validate.
Sustainable options available in today's market.
How to prioritize sustainability traits.
Design optimization to reduce materials.
Customer insights about the value of sustainability.
Sustainability 'cheat-sheet' to take home.
Biography:
Scott has been designing and testing cold chain packaging solutions since 2001.
---
Passive Thermal Packaging System Operational Qualification Best Practice Guideline presentation + Q/A + Open discussion
Join the ISTA Pharma Committee in discussing the Thermal Packaging System OQ best practice along with an open Q/A session. Committee will discuss the benefits of industry alignment, adoption and standardization and will provide an update on paper completion and planned publishing.
Topics& Benefits:
Discuss OQ Best Practice Paper along with Q/A session – Why the Need?
Discuss critical chapters of the best practice guidance (Equipment, Test Plan, Documentation and Implementation).
Drive industry standardization and adoption by the cold chain community (manufacturers, suppliers of passive thermal packaging, logistic service providers, carriers, wholesalers, distributors, specialty pharmacies, and any other interested party).
---
Effect of Aluminum Foil on the Overall Thermal Insulation of a Shipping Package

Changfeng Ge
Professor Dr.-Ing.
Graduate Program Director
Department of Packaging Science, Rochester Institute of Technology




This study used a data logger to measure the relationship between temperature vs. time in an insulated package with different configurations of aluminum foil. For example, the Aluminum inside and outside of the EPS foam box, inside and outside of the primary package etc. The ambient environment and ISTA profile were used as outside environment.

Take away:
Know how the location of the aluminum foil can alter the insulating property by keeping the products at the desired temperature.
Understand how other factors such as the initial temperature and mass of the coolants, the payload of the product affects the cold chain packaging design.
Biography: Changfeng Ge is a Professor in Packaging Science at the Rochester Institute of Technology (RIT). He received his Doctor of Engineering degree in Mechanical Engineering from the University of Dortmund, Germany, and holds Master and Bachelor degree in Mechanical Engineering from Tongji University, China. Dr. Ge joined RIT in 2005 and has served as the founding director of the APC Center for Packaging Innovation at RIT since 2008. Dr. Ge received NASA's grant to design packaging for critical hardware on Extravehicular Activity (EVA) on the lunar surface. He also received federal grant "Save American Treasures" to develop an archival storage and protection system for daguerreotype photographs. He is ASTM D10.13 Chairman and board member of IAPRI.
---
The Impact of Packaging on Cargo Insurance

Amir Ghoddousi
Director of Sales
UPS Capital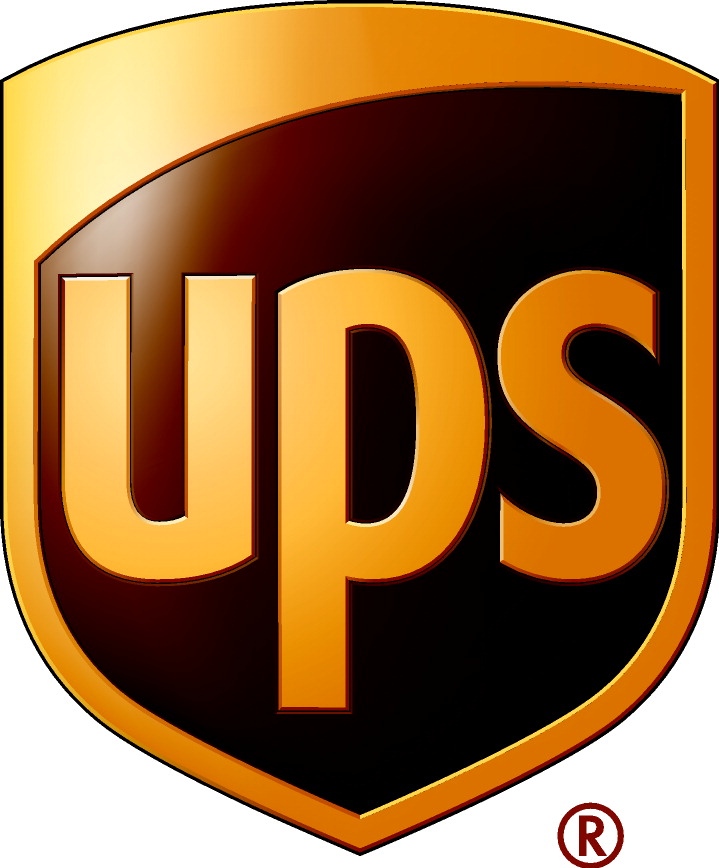 Unpredictable events like damage, loss and delay can be devastating to a brand's reputation, not to mention their bottom line. Self-insuring or relying on carrier liability leaves significant gaps in coverage, making companies susceptible to glitches in their supply chain. Throughout this discussion we will explore the existing risks in the logistics industry, how a comprehensive insurance solution can alleviate these risks and ultimately how sufficient packaging is key to a successful supply chain.
Biography: Amir Ghoddousi received his B.S. from Michigan State University in Packaging Engineering, and is currently an EMBA Candidate at the University of Notre Dame – Mendoza College of Business. Starting his career at UPS as a Packaging Engineer, Amir has since gained experience in Account Management, Customer Experience, and currently holds the title of Director of Sales at UPS Capital.

Eric Hiser
Vice President of Technical
ISTA

Get an update on what is happening within ISTA's technical community including new test development, protocol changes, enhancements to the lab certification process, and more.
Eric Hiser Biography: Eric Hiser is Vice President of Technical Operations at International Safe Transit Association (ISTA). He manages the ISTA Technical Division including all technical activities, development and maintenance of ISTA Procedures and Projects, and ISTA Certification programs for labs, packaged-products and people.Eric is a graduate of the Michigan State University School of Packaging with a Bachelor of Science Degree in Packaging. He is an IoPP Certified Packaging Professional (CPP) and has an extensive background in transport packaging performance testing as well as developing packaging for the Consumer Packaged Goods (CPG) market.He stays involved in the packaging community through participation on industry groups such as IoPP transport packaging and medical device committees as well as serves on the industrial advisory board for Packaging Science at RIT.
---
Introducing PackSight
ISTA's new online test planning and reporting platform for ISTA test procedures.

Eric Hiser
Vice President of Technical
ISTA


Matthew Wright
Founder & CEO
Specright

Learn more about how PackSight, ISTA's new online test planning and reporting platform for ISTA test procedures is transforming the way packaging testing is performed. PackSight, powered by Specright is a secure, cloud-based, global, mobile, and web access workflow tool with a central data repository for ISTA testing. Labs can now select, collect and analyze autogenerated test reports within PackSight, creating efficiencies and visibility for stakeholders across the supply chain.

Eric Hiser Biography: Eric Hiser is Vice President of Technical Operations at International Safe Transit Association (ISTA). He manages the ISTA Technical Division including all technical activities, development and maintenance of ISTA Procedures and Projects, and ISTA Certification programs for labs, packaged-products and people.Eric is a graduate of the Michigan State University School of Packaging with a Bachelor of Science Degree in Packaging. He is an IoPP Certified Packaging Professional (CPP) and has an extensive background in transport packaging performance testing as well as developing packaging for the Consumer Packaged Goods (CPG) market.He stays involved in the packaging community through participation on industry groups such as IoPP transport packaging and medical device committees as well as serves on the industrial advisory board for Packaging Science at RIT.

Matthew Wright Biography: Matthew Wright is the Founder & CEO of Specright and has spent over 25 years in the packaging industry. Prior to founding Specright, he held leadership positions at International Paper, Temple Inland, and rightPAQ — a packaging company he co-founded. He has also been involved in leading multiple M&A deals in the packaging industry. He sits on the Packaging Advisory Board at Cal-Poly San Luis Obispo.
---
Use of Simulation to Determine Cause of Shipper Failure During Transit

Jeena James Kulangara
Thermal Design Engineer
Cold Chain Technologies LLC

In the cold chain industry, shipping systems are tested or qualified in controlled-environment chambers to deem if they are adequate to maintain a payload within a temperature range during transit. In these chamber tests, the ambient profiles, preconditioning temperature of components, payload configuration, and orientation are specified and controlled. In the real world, however, the environment can be far from ideal. Based on the actual preconditioning and pack-out processes, handling, and external weather, the shipping systems may see excursions during transit. Identifying the cause of shipper failures is crucial to the pharma industry, enabling them to take corrective actions, and to prevent the product from being quarantined.
Simulation is a powerful and efficient tool to evaluate shipper performance when reasonable assumptions can be made and data on the shipment is available. The focus of this paper is to describe the use of simulations to determine the causes of potential shipper failure during transit, and the impact of various factors on the duration performance. We delve into a few real-world failure scenarios and demonstrate how simulation was used to determine the cause of and replicate the excursion seen by the payload. Process and product issues can be identified and corrected, resulting in high success rates of the shipping systems in the future.
Takeaways:
Thermal shipping systems may see excursions during transit, despite the rigorous test conditions in operational thermal qualification.
The key parameters that affect the performance of the shipping system during shipment are ambient temperature profile, thermal properties of the product load, and pack out.
Simulation models are used to quickly determine the approximate temperature of the payloads in shipping systems without testing the scenario in thermal chambers.
With reasonable data and assumptions, simulations aid in determining the causes of shipper excursions during transit, preventing the loss of temperature sensitive drugs and reducing failure rates in the field.
Biography:
Jeena Kulangara is a Thermal Design Engineer and a member of the Advanced Development Team at Cold Chain Technologies where she is determined to create thermally-sound shipping systems that solve the challenges faced by the cold chain industry. With the aid of advanced simulation tools, Jeena evaluates the interaction of various components, the thermal characteristics of necessary materials, and each customer's unique requirements—all in relation to thermal behavior—in order to provide a quick turnaround of effective thermal shipping solutions. She is an enthusiastic partner with both her internal and external customers and is committed to educating her clients on the intricacies of designing a cost-effective, thermally-sound shipping system. She has a master's degree in Mechanical Engineering from Arizona State University with a focus on Thermal Engineering and Computational Fluid Dynamics. She believes in both professional and personal growth by building a lifestyle that incorporates ongoing learning, healthy nutrition, and staying active through hot yoga, strength training, and breathing exercises.
---
Panel Discussion: Ultra-Low Temperature Shipping Systems
Share OQ approach for ultra-low temperature (using dry ice) shipping solutions.
Moderator:
Eric Silberstein, BioMarin
Panelists:
Jason Mei, Amgen)
Craig Vermeyen & Brian Wallin, Kite Pharma
Carmichael Galang, Bayer
Topics & Benefits:
Learn an OQ approach that provides a robust assessment of ultra-low temperature shipping solutions using dry ice.
Learn the do's and don'ts, pros and cons of using dry ice cooled shippers to meet your ultra-low temperature shipping requirements.
Lessons learned and oddities of using dry ice in cold chain shippers.
---
Update on Continued Development of a Laboratory Mechanical Durability Test for Reusable Parcel Thermal Packaging Systems

Bill Mayer
Director of Research and Development
Pelican Biothermal






This is an update on Phase III of the work I presented at the 2019 TempPack conference. Development of a laboratory mechanical durability test procedure that can properly assess the suitability (both physically and thermally) of a reusable parcel thermal packaging system over repeated uses through the distribution chain was presented. A brief overview of Phase I and II which were previously completed will be provided. Following the overview, the update on phase III will be presented. Phase III involves the validation of the test procedure/sequence and intensities.

Takeaways:
Learn about the approach taken to develop the proposed test procedure.
Learn about the method and data for validating the proposed procedure.
Learn about what the test procedure might help accomplish in the future.
Biography:
13+ years in the Cold chain industry developing/engineering passive thermal packaging solutions. Member of the ISTA Pharma Committee. 2019 ISTA TempPack and Cold Chain Global Forum presenter. Inventor/Co-inventor of several thermal packaging related patents & applications. Education is a Bachelor of Science in Electrical and Electronics Engineering from NDSU.

Brian O'Banion
Vice President of Research & Education
ISTA

This presentation will be a re-introduction of the ISTA Distribution Environment Data Collection Program, which was presented at the 2019 Forum program. This iteration will include summary results from India and an update on our efforts in the European Union, along with an outreach effort to researchers that may be interested in helping us with data collection in China, Japan and Mexico.
Biography:
Brian holds a Master of Administrative Science degree from Johns Hopkins University and a B.S. degree in Chemical Engineering from the University of Michigan. Brian has nearly 20 years of trade association management experience addressing packaging industry issues in a wide variety of areas, including technical, environmental, health, safety, RFID, competing materials, and sustainability. He also has notable experience within the global food and beverage packaging technologies space. As ISTA's Vice President of Research & Education, Brian plays a critical role in establishing and executing the association's long-range strategy and vision for research programs and education services.
---
Panel Discussion: Mechanical Testing Requirements for Passive Thermal Coolers
Join a group of industry experts for an open discussion on mechanical testing requirements and how mechanical testing fits into the overall OQ best practices for passive thermal shippers. Topics and ideas will be presented followed by open discussion amongst the group members and the audience.
Volunteers:
Carolyn Williamson, Parental Supply Chain
Bryan Cardis, Eli Lilly
Carmichael Galang, Bayer
Bill Mayer, Pelican BioThermal
Topics & Benefits:
Discuss mechanical testing requirements for single use and reusable thermal shippers – Are they the same or different?
Discuss setting an acceptance criteria along with allowable product and shipper damage criteria/tolerances.
Discuss best practice methods such as payload selection, sample size and test sequence selection (ISTA, ASTM or other).
Real-life examples from group members.
---
Passive Reusable Thermal Packaging System Study - Data Driven Insights with IoT Device

Ben VanderPlas
Director of Engineering
Sonoco ThermoSafe

A reusable passive temperature controlled package has been studied in accordance with the Industry Guidance Task Force document that put forth the technical guidance and best practice for a reusable passive thermal packaging system. During our study we integrated real-time data collection which included interior and exterior temperatures, tilt, shock, humidity, light, altitude, and pressure. Insights across the variable data modes will be shared and discussed along with our findings related to the thermal and physical performance of the thermal packaging system.
Takeaways:
Understand if the dynamics of shock and tilt have an impact on thermal performance.
What other correlations might exist between the data modes collected.
Use the methodology discussed to setup your own study.
Biography:
Ben VanderPlas holds a Bachelor of Science Degree in Packaging from Michigan State University and a Masters in Engineering Management Degree from Northwestern University. He retains a lifetime Certified Packaging Professional (CPP) designation from the Institute of Packaging Professionals. During his career Ben has held various functional roles including sales, marketing, product management, and engineering. Today he is responsible for the leadership of Sonoco ThermoSafe's Engineering and R&D teams.
---
The Future of Packaging - Are You Ready? Focused?

Brian Wagner
Co-Founder and Principal
PTIS Global

Since 1997, PTIS and Leading Futurists have led year-long programs with dozens of leading companies from across the Packaging value chain – the most recent, completed in 2019, The Future of Packaging 2030. The program looks out 10 years and helps companies use foresight to plan for the future. A crucial program input is a global thought leader survey. 146 Respondents included experts from leading companies, academia, and respected leaders in the packaging and related areas. The survey goal is to gain a perspective of key impacts, technologies and trends that will influence packaging by 2030.
Takeaways:
Global Thought Leader survey results:
Prepare to focus on what matters
Eliminate what doesn't matters
Live intentionally every day
Biography:
Brian Wagner's 30-year professional career as an entrepreneurial business and technical leader spans PTIS, HAVI, Kellogg's, Sara Lee, Multiform Desiccants, Carton- Craft Corp., Burger King and General Foods. He served as Ameripen Director, 2017 and 2018. In 2008, he was inducted into the Michigan State University School of Packaging Hall of Fame and was recognized as 2008 Western Michigan Business Review – Thought Leaders. In 2016, Brian received the Reister-Davis- Brody Lifetime Achievement in Food Packaging, and the R. David LeButt Packaging Education award. He is an Executive in Residence at the WP Carey Business School at Arizona State University, and advisor to Cal Poly's Packaging program. He has contributed to numerous industry journals and publications, including the 2012 book, Creating Value Through Packaging. He earned a Bachelor of Science degree in Packaging from Michigan State University.
---
Panel Discussion on Sustainable Development
Join a panel of industry experts to discuss current trends in sustainability.
Scott Dyvig, Lifoam Industries, LLC
Jeff Sullivan, American Aerogel Corporation
Topics & Benefits:
Q/A session focusing on cold chain shipping solutions,
How to manage environmentally-friendly shipping programs: from single-use biodegradable foam to reusable VIP systems.
---
The Best Thermal Profile for Qualifying Insulated Shippers

Brian Wallin
Sr. Engineer II
Kite Pharma





Craig Vermeyen
Sr. Manager, Packaging Engineering
Kite Pharma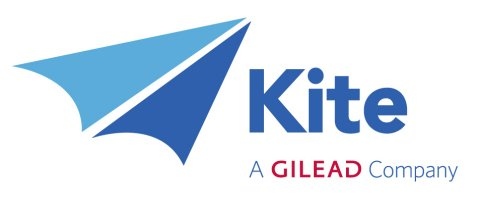 Various groups have championed adoption of a single set of thermal profiles going back over 20 years. Efforts have resulted in multiple attempts to create a single set of thermal profiles. These efforts have been unsuccessful to date. Recently, some have tried to suggest that all shippers should just be tested against a common set of profiles, so at a minimum shippers from different suppliers can at least be compared like for like. The selection of thermal profiles used to qualify insulated shipping containers continues to be a contentious debate.

Maybe there is a better way. Maybe we can leverage established methods from other industries where similar issues have already been addressed. Maybe we can establish a better process for selecting insulated shippers that are fit for use in our specific shipping environments. This presentation will present one approach that might make thermal profiles as we know them obsolete.
Takeaways:
These are the best thermal profiles YOU can use to qualify your insulated shippers.
You will learn how they were made, so you can make them too.
You will learn a process for their use and application.

Brian Wallin Biography: Education: B.S. in Packaging Engineering from the University of Wisconsin Stout with 18 years' experience focused on temperature controlled packaging, and quality systems in both the BioPharma and Meal Kit industry.

Craig Vermeyen Biography: Craig is responsible for the design, qualification, and implementation of packaging at Kite, a Gilead Company. He has over 8 years of experience in the biopharmaceutical industry, and holds a BS and MS in Mechanical Engineering from the University of California, San Diego.

---
Representative Shipping Through Distribution Testing

Matilda Wilson
Packaging Engineer
Merck & Co.


In 2011, Merck created a distribution test series for parcels using lane-specific data in North Americam and when the ISTA 3A series was placed on the recognized consensus standards list, Merck performed a comparison of that parcel test to the ISTA 3A and it's equivalency. This presentation looks to compare a general series 3A parcel test to real world data and explore how distribution testing in a lab truly reflects what a parcel may experience in actual distribution.

Additionally, how can known hazards and forces in distribution help reduce the amount of testing needed on a wide range of product images? Is it possible to test in one outer container to cover shipments in other similar containers? This discussion involves using real world data, cushion curves, and impact forces of individual cushions and complex systems to pose a new approach to distribution testing using the existing test series. Using accelerometers, Lansmont SAVERs, and new SmartSkin Drone technology to gather this data and create representative results of distribution tests, we hope to provide examples and lessons learned from this style of testing and welcome discussion on how to improve this method of qualifying images for shipment.

Takeaways: The key takeaways of this discussion are to give real-world examples that support the general series test that is the ISTA 3A, to highlight the method of approach Merck uses the ISTA parcel tests for, and pose some suggestions on how to improve parcel testing with existing test methods and technology now available in industry.

Biography: Education: Graduated Rochester Institute of Technology with a BS in Packaging Science and has been working at Merck for three years in Logistics and Distribution Technology. Her focus at Merck is distribution testing practices and supporting cold chain packaging globally by qualifying thermal protection systems, as well as being involved with Child Resistance / Senior Friendly packaging. Matilda is part of the Merck Diversity and Inclusion team.