TempPack Speakers


---
The following speakers will be presenting at ISTA's 2018 TempPack Forum.
---
---

KEYNOTE SPEAKER:
Packaging in the Fourth Dimensions


Brian Wagner
Senior Director
Ameripen
Brian has proudly served the Packaging Industry for over three decades, challenging our thinking, and bringing resources, insights and solutions to help packaging earn a "seat at the table" - in 2017, he stopped that Pursuit. Instead, he is bringing others to Packaging's Table. Brian will challenge us again with insights and perspectives based on his firm, PTIS's foresight-driven, 20 years leading Future of Packaging programs. You'll be exposed to the PTIS Integrated Packaging Value Model, Good VUCA, the 4th Dimension of Package Design and examples of Digital Transformation changing the packaging world as we know it…and challenged to apply insights to your job to benefit you and your company.
Biography:
Brian Wagner's 30-year professional career as an entrepreneurial business and technical leader spans PTIS as co-founder, HAVI, Kellogg's, Sara Lee, Multiform Desiccants, Carton-Craft Corp., Burger King and General Foods. Brian has been recognized for his service to the industry, including: ISTA awarded Brian the 2017 R. David LeButt Packaging Education award; In 2016, Brian received the Reister-Davis-Brody Lifetime Achievement in Food Packaging award; In 2008, he was inducted into the Michigan State University School of Packaging Hall of Fame and was recognized as 2008 Western Michigan Business Review – Thought Leaders. He has contributed to numerous industry journals and publications, including the 2012 book, Creating Value Through Packaging. Brian currently serves as Director of AMERIPEN (the American Institute for Packaging and the Environment), Executive-in-Residence at Arizona State University's WP Carey School of Business, Board of Advisor at Cal Poly San Luis Obispo Packaging program, and board of the ARK Angel Network, a 501c3 he co-founded with his daughter helping at risk kids through education. He earned a Bachelor of Science degree in Packaging from Michigan State University.
---
DQ, OQ, PQ: Validation Procedure and the Importance of


Proper Payload Monitoring in Accordance with USP-1079 and TR72

AJ Krokenberger
Senior Packaging Engineer
AeroSafe Global
The way that payload contents are monitored can have a drastic effect on the recorded performance of a shipper. Proper thermocouple and data logger placement during the DQ, OQ, and PQ stages can help increase the confidence and reliability of a temperature controlled shipping system.
Biography:
Education: BS Packaging RIT '13; BA Psychology SUNY Geneseo'09.
---
How To Get Your Project Approved: The Business Case Matters


Nancy Matchey
Vice President, Packaging Optimization
Chainalytics

Kyle Ous
Manager, Packaging Optimization
Chainalytics


As Packaging Engineers, we understand why various new packaging solutions are important to the success of business. However, presenting aspirations for innovation and continuous improvements are sometimes lost in a weak approach and less than effective communications. We will describe various initiatives and the aligned hot buttons that matter to the business leaders.
Takeaways:
We will share a data driven approach to grabbing the attention of your internal decision makers, gaining support and delivering results.
Nancy's Biography:
Education: B.S. - Package Engineering, M.B.A. – Marketing. Professional Activities: IOPP Member, AMA Member, Drake University Advisory Council, Shopping for strategic volunteering opportunities within the packaging industry. Professional Achievements: Held professional positions all along the packaging materials supply chain; Corporate packaging engineer, print production & folding carton sales, graphics strategic marketing leader & product category management. Owner of Repeatable-Results consulting firm.
Kyle's Biography:
Education: B.S. Business - Packaging and Supply Chain Management from UW-Stout. XSeries Certificate in Supply Chain and Logistics Management from MIT. Professional Activities: Member of IOPP, CSCMP, APICS. Professional Achievements: Certified Packaging Professional.
---
Biobased Biodegradable Packaging for Cold Chain


Maintenance in e-Commerce

Alexander Bardenstein
Product Manager
Danish Technological Institute
Sustainable 'green' packaging for cold chain maintenance in e-Commerce will be presented. The packaging has been implemented using state-of-the-art bio-based biodegradable packaging materials: chromatogeny grafted paper, corrugated cardboard, biodegradable bioplastics, natural-fibre heat insulators and moisture absorbers. The results of field tests of the packaging performance when delivering fresh chilled commodities will be confronted with performance of simultaneously shipped industry-standard styrofoam containers.
Takeaways:
Basic physical principles of successful substitution of EPS containers for cold chain maintenance by more sustainable solutions based on corrugated cardboard will be disclosed in the form of practical recommendations. Biobased alternatives to fossil-based materials required for the packaging implementation will be presented. Pilot manufacturing and tests of product-specific packaging will be offered to the audience.
Biography:
Education: MSc. Eng. Phys. (1988), PhD (Solid State Physics, 1996); Postdoctoral research (2001-2003). Professional Activities: Research Engineer at Tomsk Polytechnic University (1990-1992) and FORCE Technology (Denmark, 2003- 2010), Researcher and Senior Researcher at the Institute of High- Current Electronics (Russia, 1992-2000) and Technical University of Denmark (2010), and Senior Consultant / Product Manager at Danish Technological Institute (Materials, Plastics and Packaging Technology, 2011- up to date). Professional Achievements: Authored and co-authored around 30 peer-reviewed publications, numerous conference contributions, and 4 patents; worked in radiation physics, laser ultrasonic, non-destructive testing, plasma processing, food decontamination, microwaveable food packaging, temperature-controlled packaging for fresh produce, e- Commerce and OTC drugs delivery, oxygen scavengers, antimicrobial packaging, and sustainable packaging materials.
---
Pharma Packaging Through Single Parcel Shipments


Sameer Upadhyaya
Head of Technology, Global Packaging Department
Genetech Inc.
This presentation provides results from a comprehensive data measurement study that analyzed the shock and impacts observed by two different sized packages in the single parcel distribution environment of Roche distribution in six countries within North America (N A), Europe (EU), Latin America (LATAM) and Asia. A total of six round-trips (equivalent to 12 one-way trips) shipments were conducted in each country. For the large package, the orientation of package during transit was also recorded in four countries. The orientation information can be very useful for evaluation of the performance of a passive thermal shipping system since the orientation of package can lead to a difference in performance.
---
Developing Climatic OQ Thermal Challenge Profiles


Bryan Cardis
Consultant Cold Chain and Packaging Engineer
Eli Lilly and Company




Jeffrey Chida
Consultant Engineer
Eli Lilly and Company
There are times when products will be distributed in areas, geographic zones that might not have actual collected shipping lane ambient temperature data in order to generate thermal OQ profiles in order to qualify temperature controlled shipping containers. Lilly has developed a process to utilize climatic data to support these undefined regions in order to develop a thermal OQ profile in the absence of actual lane data to support commercialization of the product supply chain.
Jeffrey Chida Biography:
Education: BS Packaging (Michigan State University…Go Green!) Work History: 19 years at Eli Lilly and Company as packaging engineer.
---
Developing Thermal Data Analysis Standards: Algorithms for Developing Temperature Test Profiles from Ambient Lane Data

Bernard McGarvey, Ph.D.
Retired
Engineering Fellow at Eli Lilly and Company





Paul Harber

Principal
Modality Solutions LLC
Development of thermal testing profiles using data collected from various lanes is a common practice in the pharmaceutical industry. These thermal profiles are used in chamber testing of shipping containers. Currently the available standards emphasize the use of a standard test profile. This presentation argues that we now need to begin to identify standard algorithms for developing test profiles as well. This will allow shippers to develop test profiles form their own sourced data. In particular, this presentation describes the QT(min/max) method for developing thermal profiles and demonstrates how it is superior to several existing methods that are currently in use.
This method is a critical element in an overall risk analysis for evaluating the suitability of pre-qualified passive container solutions. Additionally, this method can be utilized to compare thermal profiles irrespective of the method used to create them. The integration of this method with thermal modeling simulations of passive container solutions is also considered.
Bernard McGarvey Biography:
Education: B.E. and Ph.D. in Chemical Engineering, University College Dublin, Ireland. Activities: Focus over the last 15 years has been on the application of first principles thinking to solving problems in the pharmaceutical industry. Most recently he has applied this to cold chain transportation to improve the speed and quality of the decision making required to optimize cold chain distribution. Professional Achievements: Retired as an Engineering Fellow at Eli Lilly and Company.
---
How to Manage Unique Temperature Control Requirements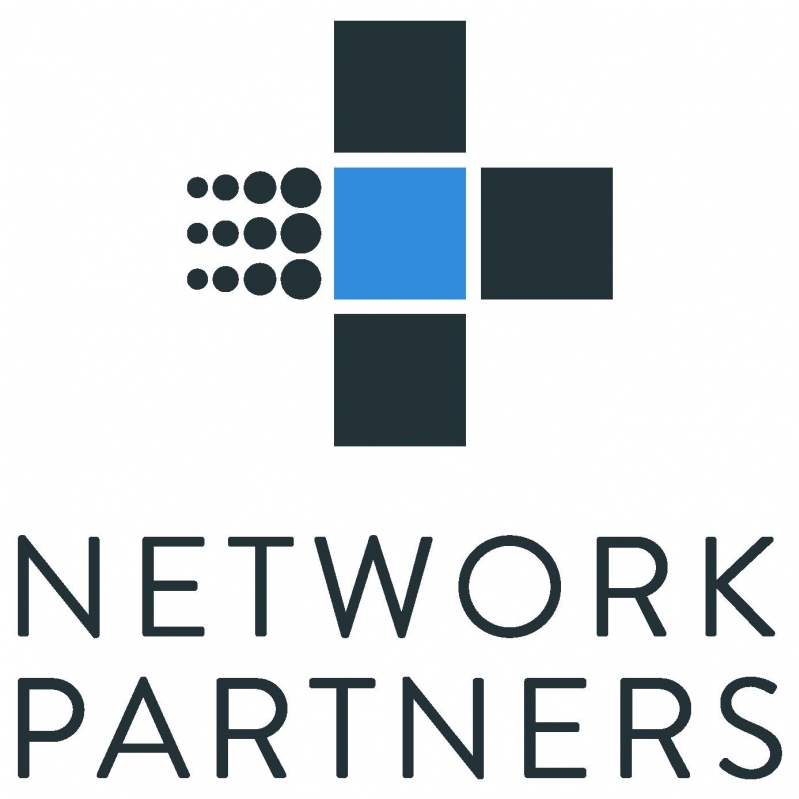 for the Lifesciences Industries

Karen Greene
Vice President Client Solutions, Western Region
Network Partners
A summary of the unique temperature control requirements presenting themselves to brand owners, logistics firms and thermal solution providers for the lifesciences industries. Existing regulations and guidance will be identified that are relevant to temperature control and supply chain security. The presentation will provide tools and strategies for implementing state of the art solutions for temperature control and supply chain security.
Takeaways:
An understanding of key issues such as regulatory, business processes and packaging engineering challenges with solutions options for pharma, biotech and medical device temperature control packaging and supply chain security.
Biography:
Education: B. A. Biology, College of the Holy Cross, Worcester, MA. Professional Activities: ASTM F02 Committee Flexibles Packaging, IoPP- Medical Device Packaging Technical Committee, United Packaging Associates charter member. Professional Achievements: Certified Packaging Professional (CPP) -IoPP; Certified ISTA 7E auditor.
---
A Method for Estimating Active Container Lifetime Under Battery Power


Jason Marlin
Sr. Consultant Engineer, Computational Modeling Group
Eli Lilly & Co.
Eli Lilly and Company uses active shipping containers to transport products between locations across the globe. Active containers are used to transport products whose temperature must be maintained in a specific temperature range. This presentation documents an analysis of a method for determining the rate the active container battery de-charges as a function of the average ambient temperature profile. This analysis method has been incorporated into a tool that can be used to evaluate shipping lanes for suitability for using these active containers.
Takeaways:
A better understanding of the relationship between ambient temperature, battery life and time off-power for active containers.
Biography:
Education: BS, Engineering Purdue University MS Mathematical Statistics, Purdue University.
---
International Standardization on Temperature Controlled


Transport Packaging

Jongkyoung Kim
Leader, Overseas Business Team
Korea Conformity Laboratories
Maintaining product integrity for temperature sensitive products such as fresh foods and drugs is the prime goal for distributors and logistics providers, and standardization is a crucial element. Without any doubt, standards such as terminology, dimensions, performance requirements, and testing methods enable a company's temperature controlled supply chain integration better, and maybe the first step for efficient and seamless operations. This presentation will discuss a set of international standards being developed in ISO/TC122 (Packaging).
Part 1 provides definitions, terminology, principal characteristics, and general performance requirements.
Part 2 includes test methods of the temperature controlled transport packages for parcel shipping that needs controlled temperature throughout the supply chain from point of production to the point of retail services.
Takeaways:
There are many countries develop their own guidelines, regulations and standards as well. For instance, as of July 2015, China Cold Chain Standard committee published or developed following standards. Global standardization of temperature controlled transport packaging can help a company to make easy to invest their packaging system while facilitating smooth and integrated supply chain interfaces from suppliers to customers. In addition, various and standardized testing methods should help international trades and local businesses in cold chain industry.
Biography:
Education: MS and Ph. D. in Packaging, Michigan State University. Professional Activities: Chair, ISTA Asia Pacific Division; Chair, ISO TC122/WG19 (Temperature Controlled Product Packaging); Vice-president, Korea Packaging Society.
---
Evaluating New Insulation Materials


Scott Dyvig
Director, New Business Development
Lifoam - Newell Brands
Discussion of what techniques are used to evaluate a new insulation material. Includes teaching about R-value measurement, manufacturability, equivalency techniques, cushion curves, and financial viability.
Takeaways:
How to evaluate new technologies in innovation.
---
Are We About Standards or Standard Methodologies?

Paul Harber

Principal
Modality Solutions LLC

Eric Joneson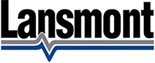 Vice President of Marketing
Lansmont Corporation
Are we about Standards or Standard Methodologies? That depends on the intended results from testing according to the specific standard. When the intent is clearly defined and, most if not all, of the preconditions listed within the standards are met, the results will have meaningful application. Examples can be comparative testing, early characterization to rank possible solutions and design testing. More often, temperature controlled packaging designers intend to demonstrate suitability of a solution within or between one or more specific geographic regions. Standards in this case may not take into account local transport environment hazards.
Numerous papers have been published summarizing shock/vibration data collected from South America, Pacific Rim and Eastern Europe. These papers point to differences with the standards. Therefore, it is standard methodologies that are necessary in these cases. The scope of the methodology may be an adjustment to an existing test standard using local data, or the use of a testing profile that is specifically created from regional data.
ISTA is well positioned to create standards and standard methodologies to the benefit of the temperature controlled packaging community.
Join this "town hall" meeting and provide your thoughts and input as we investigate the place for Standard Methodologies within this space.
---
E-commerce Packaging in 2022: Future Winners and Losers


in this Critical and Evolving Retail Channel

Ciaran Little
Director of Operations – Americas
Smithers Pira
This presentation will discuss the size and impact of e-commerce over the next 5 years, and will deliver insights and direction on the following:
Implications for brands and retailers by end use sector.
Packaging winners – where will e-commerce create the biggest opportunities?
Packaging losers – which segments of the packaging industry are most at threat?
Preparing for your e-commerce future.
---
Reduce Your Costs through Innovative Temperature Assurance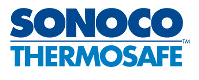 Packaging Solutions

Rob Hazelton
Regional Business Manager
Sonoco ThermoSafe
Through real-world case studies highlight savings opportunities and value gained through the implementation of innovation temperature controlled packaging solutions.
Takeaways:
Develop an understanding of how new and innovative technologies and services can transform your supply chain and deliver savings to the bottom line. Know where and when to put these solutions in place to reduce the cost of temperature controlled distribution.
---
Ambient
Temperature Profiling of UPS Parcel and Freight Shipping Lanes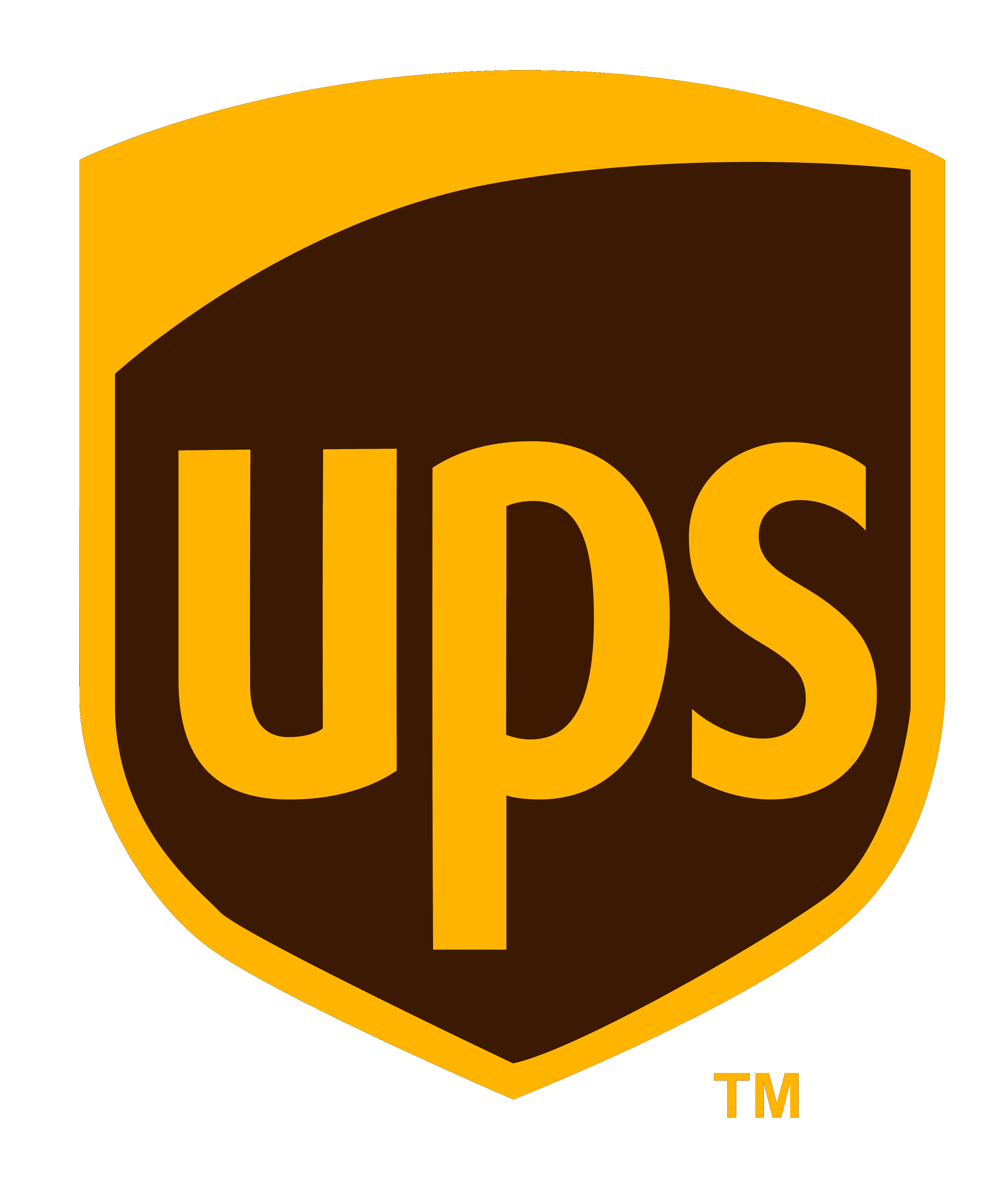 Susan Li
Manager, UPS Temperature True Packaging
UPS
The importance of ambient temperature profiles. How to understand the nature and extend of the hazards within the distribution environment.
Takeaways:
Developing an effective and reliable cold chain distribution and transportation solutions involves many complexities Understand the nature and extend of the hazards within the distribution environment thorough which the product must travel Result in designing, developing, and implementing effective and efficient packaging by maximizing performance while minimizing costs The most common usage of an ambient profile is to program the test chamber to perform thermal evaluation test of a designed packout in a laboratory environment.
Biography:
Education: Undergraduate degree in Biochemical Engineering from East China University of Chemical Technology, a Master of Arts degree in Biological Science from Smith College and an M.B.A. from Kellogg School of Management, Northwestern University. Activities: Member of ISTA Thermal Council.